Shiv Sena-The real fascist party of Bharat?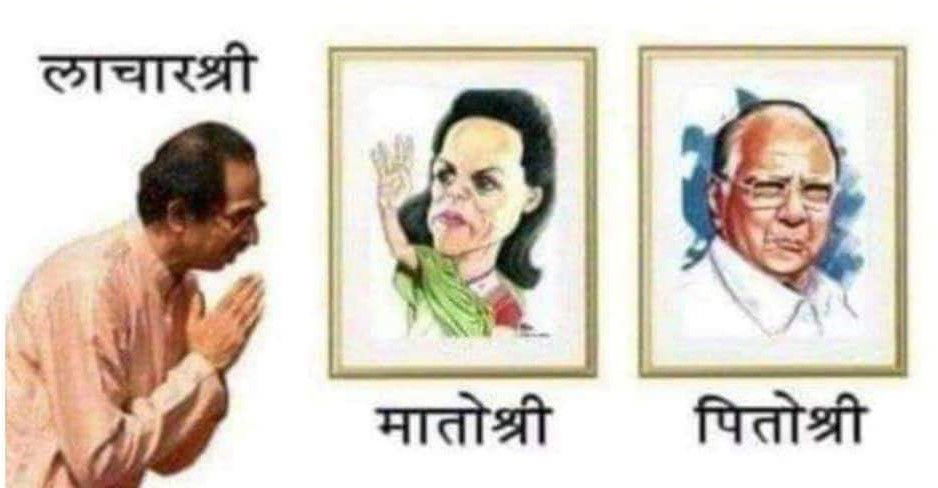 What is the first thing you think when i say the word 'Shiv Sena'? For me it used to be face of Bala Saheb Thackrey before 2018 but now i imagine a bunch of goons beating a common man, threatening him in name of Thackrey's and chanting Jai Maharashtra like they have did some humanistic work. I was contemplating as in what changed suddenly that changed my perception completely and feel its definitely not common man's fault, its the recent acts of Shiv Sena which has brought them the wrath of public and discontent specially amidst Marathi Manoos.
Like Doctor A. Ranganathan said beautifully on a tv debate, "Everybody is a fascist until the real fascist arrives". Lets take a few steps back and see what Shiv Sena did recently-
Palgarh Lynching- One cannot forget the faces of those old age innocent Sadhus and how they were handed over to lynch mob by none other than, Uddhav's police itself (I am not consciously not calling it Maharashtra police). Till date people are awaiting justice for Sadhus and trending #JusticeForPalgarhSadhus regularly.
Beating of Rajiv Tiwari-
Harassment on Arnab Goswami- Shiv Sena used its police to file fake cases against Arnab and unnecessarily harassed him for hours and hours in police station. Shiv Sena was scolded for its act in HC but it didn't stop here.
Demolition of Kangana's Property by its BMC- Shiv Sena used its government machinery to demolish Kangana's property even though the act was illegal as per HC orders. Sanjay raut shamelessly abused Kangana and called her 'Haram***'. The verbal spat between Shiv Sena goons and self made strong women Kangana is still going on.
Unlawful custody of Republic Reporter- Shiv Sena police illegally arrested Republic media's reporter Anuj literally for asking a question. Later he was released after 5 days.
Mercilessly thrashing Army Veteran- Shiv Sena goons barged into house of 63 year old retired army veteran and thrashed him black and blue over a whatsapp forward. If this was not shameful enough then the leadership justified the attack by saying the attack on army veteran was normal.
The fear of Shiv Sena among common men is stark. People are getting arrested for a social media comment, a cartoon, a criticism of Uddhav Ji. It reminds me of Hitler's era in Nazi Germany but what Uddhav has forgotten completely that this country is country of Maharana Pratap and Shivaji Maharaj. No such tyrant can survive here for long.
The countdown of Shiv Sena has begun, lets see how long can it last.
Jai Hind, Jai Maharashtra!
DISCLAIMER: The author is solely responsible for the views expressed in this article. The author carries the responsibility for citing and/or licensing of images utilized within the text.