Tapan da's message to the world – A tribute to my Guru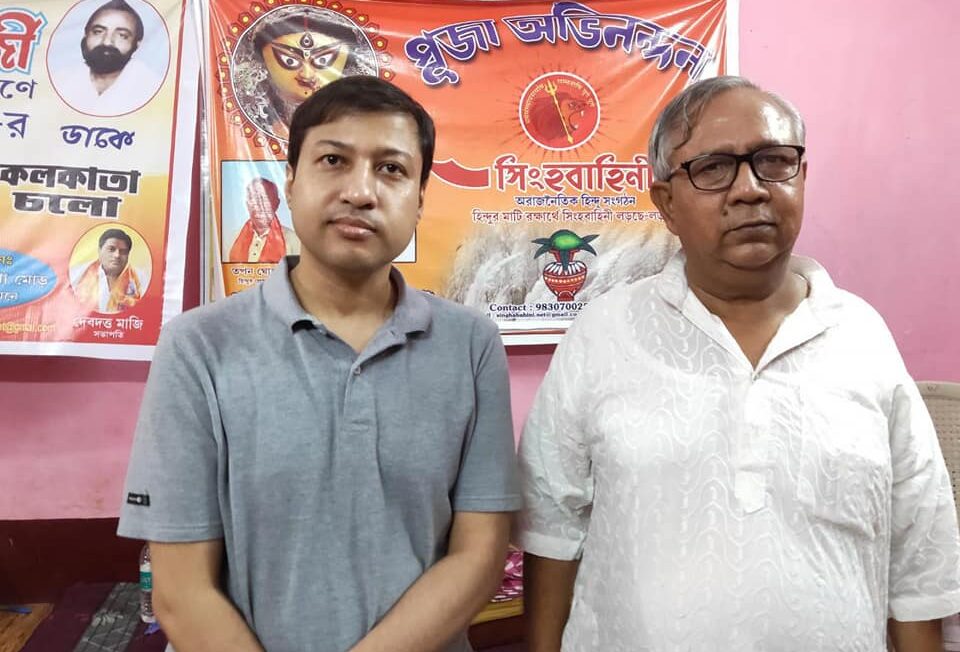 I was in the US, doing my PhD when I first came across Tapan da (Tapan Ghosh) in around 2009. It was through friends that I was introduced. Since then every moment I have thought of him and how his profound philosophy can be given shape. On this sad occasion when he is no more with us, I perform my duty to share with the world what Tapan da stood for.

Tapan da during his lifetime, was deeply influenced by the partition of Bharat. The flow of refugees, the persecution of Hindus in Bangladesh pained him. He joined RSS for the same reason. But when he found that Hindus in West Bengal are still suffering under the Islamists because they are politically divided, he decided to form a separate platform. The ideals of the Sangh from the worship of Bharat Mata to the understanding of history was deeply embedded within the organizations that grew around him. 

Tapan da stood for two major beliefs. One of "One Hindu" and the other of a Hindu who can defend and resist.

"One Hindu" An idea that captivated me all along. "One Hindu" means that any Hindu irrespective of race, birth, sampradayas, region we come from, the language we speak, rich or poor will care for each other as brothers and sisters. When he saw Hindus divided on political lines, he built up non-political organizations. When he saw Hindus divided on caste lines, he conjured up the idea of Kshatriyakaran. He believed that Hindus were One people, who we divided up through 1200 years of slavery by the Islamists and the British. He believed that all Hindus whose ancestors did not surrender to the invaders have remained Hindus and thus proudly call themselves Hindus. He believed that there was absolute social mobility in the Varna system that existed before the invaders came. Through the Kshatriyakaran effort, many of the Hindus who call themselves SC, OBCs were actually Kshatriyas who defended Dharma from the onslaught of the defenders but lost. And after they lost they were banished into the countryside , remote villages and jungles. He wanted them to reclaim their honor of being Kshatriyas again. Hence before the Maharana Pratap photo he made them take an oath to protect Dharma, dignity of their mothers and daughters and the civilization . This is an effort to bring about psychological change in the way many would see themselves as being the forefront in the battle against Adharma and saviours of the Hindu civilization.

The Kshatriyakaran effort also means that we now have Kshatriyas to defend Hindus against aggression, loot of Hindu properties and rape of Hindu women, our mothers and sisters by Islamists and Adharmic forces. He firmly believed that a Hindu has the right to defend. Has a right to fight brutality. He thus engaged in training people across villages of rural Bengal. While he gave the philosophy, it was presently SinghaBahini President Devdutta Maji who executed his philosophy on ground for all these years. It was only when Hindus saw that they could stand their ground, that they could defend the dignity of their mothers and daughters, did they see hope. 

This hope that Tapan da could generate strengthened Hindu Unity and helped the Hindus to invite others to join their ranks. This what he called Ghar Wapsi – return to the fold. He has done more than 1000 Ghar Wapsis during his lifetime and has inspired many more. He went to the homes of Hindus who fell in love with Muslim girls and married them, convincing parents that by inviting others into the Hindu fold, they children are doing the greatest service to Dharma. Often in case of inter-religious marriage, intolerant Islamists attack and kill the couple. He and Devdutta helped to shelter many such couples in their own home.

I had the honor to assist Tapan da to come to the US and help spread his message of Hindu Unity. When a nameless, faceless Hindu is in trouble, it is our duty to feel their plight and pain. Empathize with them and ensure that their voices are taken to the highest corridors of power. He developed a system that when a Hindu is in trouble, people around the world must call up the authorities to ensure their safety. Like light into darkness.

Light into darkness was the same idea that ensured that the atrocities against the Hindus were heard through social media when all mainstream media refused to bring out those stories. For the first time the world came to know the terrible atrocities that Hindus faced even in rural West Bengal. We were aghast. 

Tapan da wanted us to get to the roots of the problem, and helped us decode how the Islamists operated worldwide. So when Yezidis who still believe in Reincarnation like many dharmic people worldwide, were in trouble in Iraq, he gave us the blessings to help them. Thus one Hindu became "One Dharmic People". While Islamists want to isolate populations and  exterminate people. He wanted to ensure that most vulnerable populations are taken care.  It worked in rural Bengal and it worked in Iraq. With the help of Guruji Sri Sri Ravi Shankar and Mohan Bhagwat ji, the Yezidis were saved. 
Tapan da will remain a Guru to many because he gave us a worldview. When Hindu activists were showered false cases, and some saw it a taboo, he was able to convince people that they should see these cases as a badge of honor, medals for being a defender for Dharma.

The role of women was central in Tapan da's vision. Women as spiritually equal to men. Women deserve equal opportunity. Many times the society acts against women because they fail to see that women are spiritually equal and that they can be defenders of the civilization. Hence was born the Women Priest project which was given shape by SinghaBahini President Devdutta Maji. Sister Sulata Mondal became a household name as a priest and Hindu tribal girls did Swaraswati Puja. The project can be scaled up, but Tapan da and Devdutta Maji have shown the way. 

Tapan da was also a strong advocate for strong ties between the Hindus and the Jewish people. He said there are lessons to learn from Israel. The greatest being that while Hindus lost their land, generations after generations, it was Jews who have succeeded to regain back their land. Thus we need to understand what Israelites have done right. 

The ultimate message of Tapan da is spiritual and non-political. It is simple. He firmly believed that Bhagwan resides in all of us, particularly the poor. That by serving the poorest of the poor in the community, risking our lives to defend them, true Hindu Unity can be achieved. This Unity can fight Adharma. He lived it and proved it. It is now for the Hindus to take his philosophy to the next level.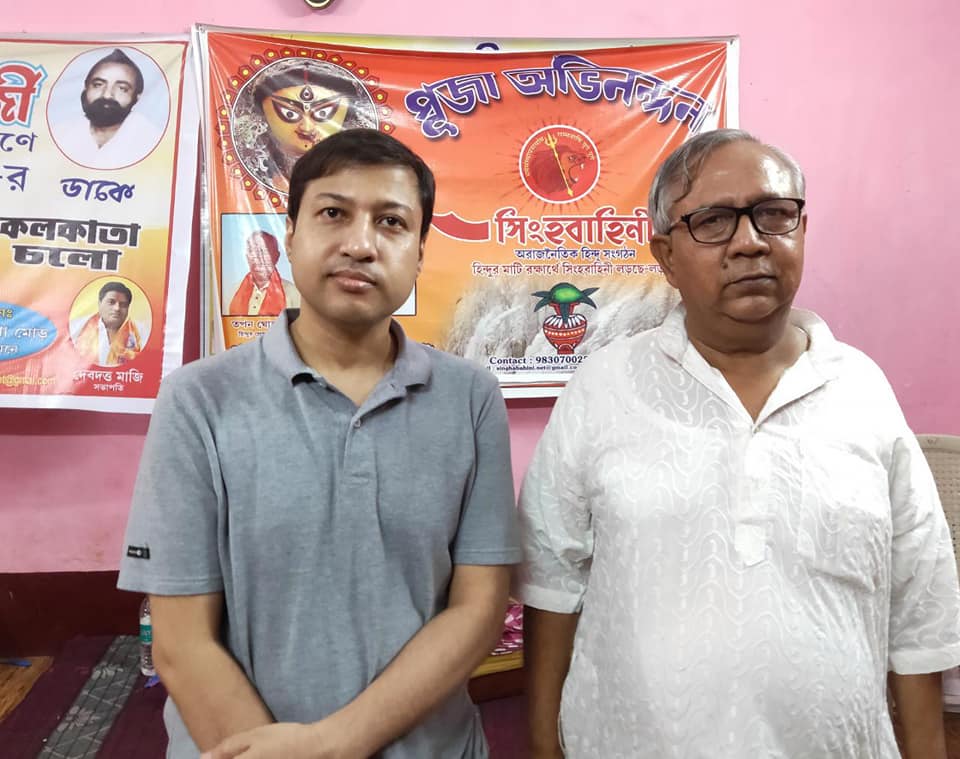 DISCLAIMER: The author is solely responsible for the views expressed in this article. The author carries the responsibility for citing and/or licensing of images utilized within the text.