Two terrorists of Jamaat-ul-Mujahideen Bangladesh arrested by NIA for planning 'Jihad' against India.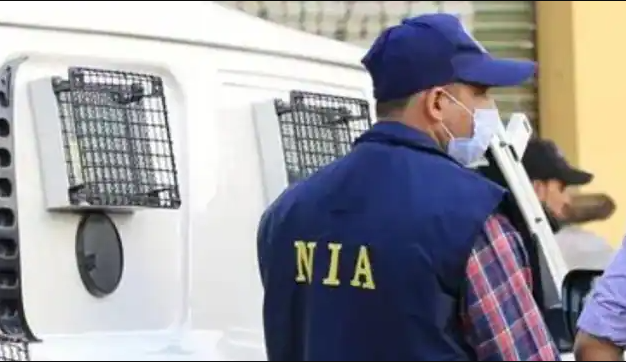 Two Bangladeshis were detained by the National Investigation Agency (NIA) on Monday in Bhopal, Madhya Pradesh, for inciting Muslims to engage in jihadi activities against India. Hamidullah and Mohammed Sahadat Hussain, two people connected to the islamist terrorist group Jamaat-ul-Mujahideen Bangladesh (JMB), have been identified. The accused, who are highly radicalised Bangladeshis, are said to have been spreading the JMB doctrine online, according to reports. The accused incited Muslim youngsters to wage jihad against India by publishing hateful and inciting content online. One of the NIA officials said "The arrested accused (Hamidullah and Hussain) are highly radicalized individuals and involved in propagating Jihad by posting hateful and incriminating materials online in various groups on different social media platforms to radicalize other people".
The two have been detained, according to NIA authorities, in connection with the detention of six Jamaat-ul-Mujahideen Bangladesh active cadre members. The Police then detained three illegal Bangladeshi immigrants from Aishbagh, Bhopal, along with the six cadres. According to reports, the detained guys were close friends with the six JMB cadres who had previously been detained, and they were utilising encrypted programmes to communicate with their connections in Bangladesh and India.
The Bhopal Police detained four Jamaat-e-Mujahideen Bangladesh members earlier this year in March in the city's Aishbagh and Karond neighbourhoods. Based on a tip-off, a joint team carried out the operation. The sources state that the Police seized a sizable amount of jihadi literature, computer devices, and damning paperwork. So far, nine JMB cadres have been apprehended by the NIA. A case pertaining to this was first reported on March 14 at Police Station STF Bhopal. The United Kingdom has also declared the JMB, an Islamic terrorist organisation with a stronghold in Bangladesh, as a terrorist organisation. In May 2019, the Union government outlawed the terrorist organisation JMB.
DISCLAIMER: The author is solely responsible for the views expressed in this article. The author carries the responsibility for citing and/or licensing of images utilized within the text.