The burning flame of Brahmateja for Hindu Dharma has been extinguished ! – Sanatan Sanstha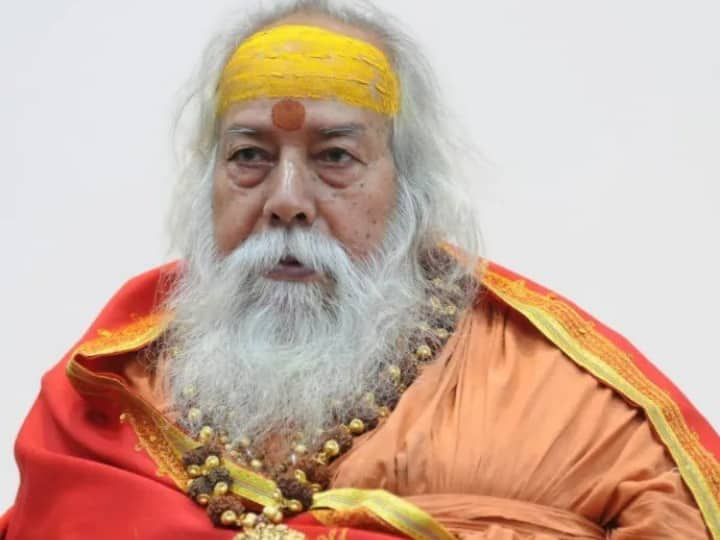 Swami Swaroopanand Saraswati, Shankaracharya of Dwarka and Jyotish Peeth, renounces body

Due to renouncing the body by Swami Swaroopananda Saraswati, the Shankaracharya of the Sharda Peeth at Dwarka and the Jyotishpeeth at Badrikashram, the burning flame of Brahmateja for Hindu Dharma has been extinguished. In these words the National Spokesperson of Sanatan Sanstha Mr Chetan Rajhans paid homage unto Shankaracharya's Holy feet.
      He became an ardent disciple of Dharma Samrat Karpatriswami and spent his life propagating and protecting Hindu Dharma, He dedicated his life to this cause. Out of the four peethas in the tradition of Adi Shankaracharya, he became the Shankaracharya of two peethas which were nourished by Him with religious faith. He was a pillar of support for many Hindu and spiritual organisations.
      When Sanatan Sanstha was accused falsely in Govind Pansare murder case, Shankaracharya Swami Swaroopananda Saraswati himself appeared in front of the media in the Kumbh Mela of Nashik and firmly asserted Sanatan Sanstha's position of innocence, before media. He also contributed to the work of Sanatan Sanstha from time to time by giving His blessings. The history of the great work done by Him by attaining the post of Shankaracharya, which is the greatest in India will be remembered by history, Mr Rajhans said.
Chetan Rajhans, National Spokesperson, Sanatan Sanstha,
DISCLAIMER: The author is solely responsible for the views expressed in this article. The author carries the responsibility for citing and/or licensing of images utilized within the text.