The extent of hypocrisy of Ravish Kumar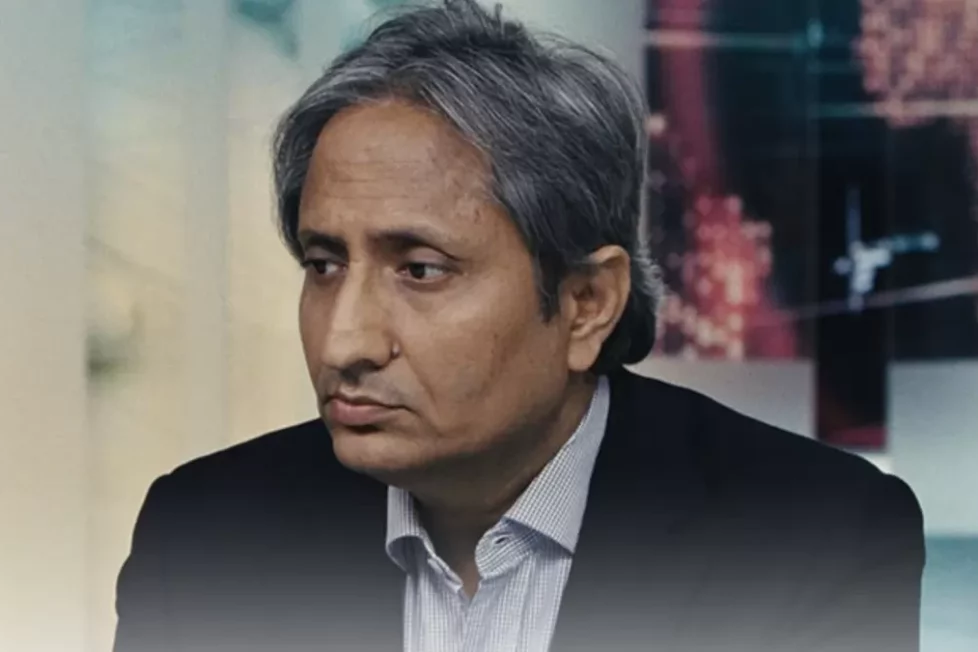 On 30 November 2022, Senior Executive Editor at NDTV India and the so-called unbiased journalist Ravish Kumar Pandey resigned from NDTV. A day after he resigned, he penned his papers and urged the populace to support journalists' efforts to confront those in authority at a time when India's democracy was under "severe threat."
The "death of democracy" watchdog is now propagating venom against the establishment on his Youtube channel. In this article, we will mention how dangerous Ravish Kumar has been for the country while he has been blending emotions with poverty porn and a biased communal approach in his prime-time shows.
From the very start of his career, when he came to the limelight and till he resigned from NDTV, he is only seen propagating a one-sided approach and igniting the populace against the BJP. But when the government of BJP was formed in 2014, his comfort zone was shaken. Despite the TRP of NDTV has been in a declining phase for years but Ravish Kumar maintained his position.
The unbiased Ravish Kumar is one of those bright journalists who blackened his TV screen in a melodramatic way in protest of Demonetization. Not only this, the extent of his hypocrisy is as such that The Caravan categorized the martyrs of Pulwama on the basis of their castes which was highly criticized by the populace, but the unbiased revolutionary journalist Ravish Kumar took forward the divisive agenda. Even at that moment, Ravish Kumar continued with his agenda and called the people who protested 'frenzy/unmaadi'. 
During the Delhi riots of 2020, Ravish Kumar was more into defending the perpetrators' community that we all know and mentioned Shahrukh Pathan as Anurag Mishra to malign Hindus.
Ravish Kumar is that one distant relative who is keener to give ethical gyaan to youngsters but stays silent when his own people are caught. The metaphor is directed towards Ravish's brother Brajesh Pandey who is booked under POSCO, for sexually assaulting his apprentice.
When the JNU chapter came to light, in which Kanahiya Kumar and Umar Khalid were shouting anti-nationalist slogans, the ethical journalist blackened his screen in their favor and stated that this darkness is today's truth. Again that "Death of democracy" melodrama.
Ravish Kumar is an extremely communal and biased journalist who has only sold communal frenzy from his newsroom. He is that same person who encouraged people to stop watching TV as TV ko TB ho gaya hai and coined words like Godi media.
Not to forget that during the Pathankot attacks, the NDTV was accused of passing important information during coverage and was banned for 1 day, and Ravish Kumar stated it was an undeclared emergency and the death of media.
Ravish Kumar states the Supreme court and constitution as Maayi baap, but when the same institutions do not pass judgments according to his agenda then the only word he uses is Loktantra ki hatya. 
Ravish Kumar was in forefront of the movements when Aqlakh murder case came to light but didn't speak a word when Dr. Narang was killed by community members of samudaay vishesh. Well, Dr. Narang is not the only example, the list goes on including Ankit Saxena, Ankit Sharma, and post-poll riots in Bengal.
Summing up, I can only say that if Ravish Kumar is a neutral journalist then Pakistan is the largest democracy in the world.
DISCLAIMER: The author is solely responsible for the views expressed in this article. The author carries the responsibility for citing and/or licensing of images utilized within the text.