The Fallacious Comparison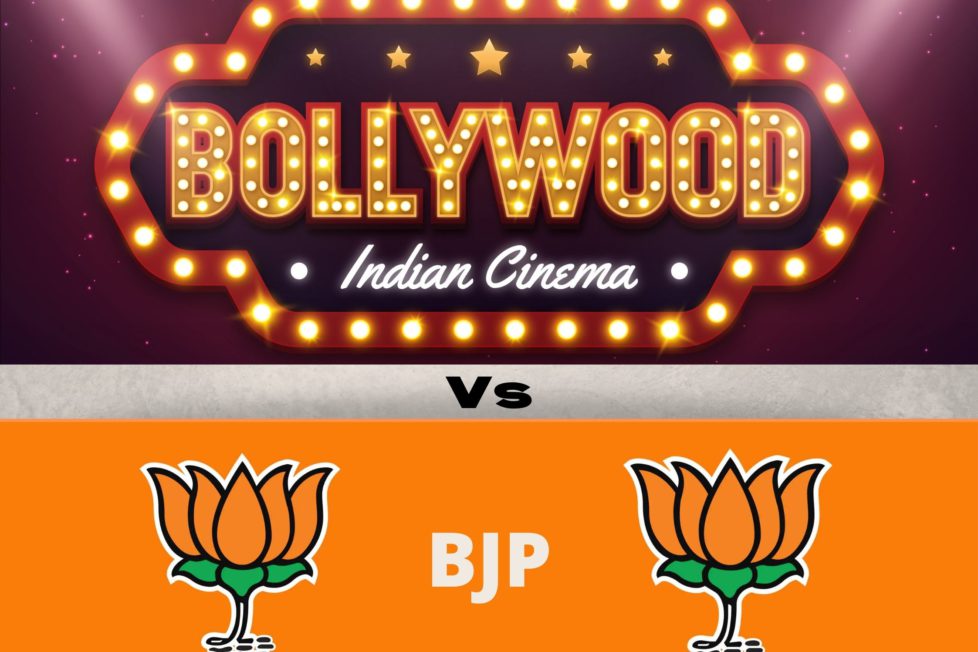 Author: Vijendra Agarwal
Why would The Economist (October 30) even attempt to compare "BJP v Bollywood," except its in-built bias and an agenda to malign India and the current ruling BJP? Conversely, were they trying to elevate the Bollywood image in a positive light by putting it next to BJP? Either way, it is a fallacy and appalling. The same article included two other statements:
(a) Bollywood is India's secular religion and the three Khans it's 'holy trinity,'
(b) Khans are as recognizable as the prime minister and the captain of the national cricket team. What an imagination of the staff writer? Here we focus on BJP and Bollywood; the three Khans will be a topic of discussion in the next part.
First, there is no commonality or similarity between BJP and Bollywood except the starting letter B which stands for Bhartiya in BJP. The word Bhartiya means the people believing in Bharat with its origin in ancient history and culture dating back to pre-Bhagwat Gita. Historically, Bharat included a much bigger territory than present India.
BJP today is an ever-growing, eminent, and ruling political party that has steadily reduced the post-independence largest Congress party to ruins. BJP represents people of all faith with a fervent ideology of preserving and protecting India's heritage, history, culture, and territorial integrity. Today, it is a source of greater pride of modern India under Modi's leadership who was introduced by Boris Johnson, British Prime Minister, as, "There is one sun. There is one world. There is one Grid. There is one Narendra Modi. One man who has achieved absolutely extraordinary things for his country." India's political prowess under BJP and its leadership continues to skyrocket as manifested in the preceding introduction of Modi. In contrast, the Bollywood image is on a steady decline as discussed below.
Bollywood is a conglomerate that represents the entertainment industry but is fraught with lots of notoriety and notorious characters. Many in Bollywood start dreaming of larger-than-life image and glamour on the screen to come true in real life and thus the ill-gotten money in Bollywood has bred greed, corruption, and no accountability. Perhaps, Bollywood has had its prime positive years in the early post-independence period when the focus was on highlighting social, cultural, even political issues in the best interest of the nation. We did not know anything better and different then. The then ruling Congress party gave Bollywood a free hand in projecting India and Hindus on the screen as they saw fit which was almost all negative. Thus, the Islamists' and left-wing influence began to grow, and Bollywood was inundated with Mughal history masking the ancient Bharat heritage and culture almost entirely.
The Bollywood of yesteryears was a source of edutainment (education and entertainment) to reach and connect the masses. With changing times and increasing greed, Bollywood big productions became increasingly commercialized and lost the edutainment character. With greater access to social media and technology tools in people's hands and the Bollywood influenced with Western cinematography led to more vulgarity, violence, nudity, and drugs, etc. Today's Bollywood, particularly in the last 3-4 decades, has taken the anti-Hindu/India agenda to another level because of too many influential Islamists as financiers, writers, producers, directors, actors etc. Consequently, it has become nothing more than a laughingstock riddled with the use of illicit drugs, sex scandals, and demeaning and cheap entertainment. It is now controlled by an anti-India mafia with the sole intent of creating and promoting a negative narrative about India.
The statement that 'Bollywood is India's secular religion' is as outrageous, derogatory, and unsubstantiated as it can get. It is an attempt by the Western media to amplify what Bollywood is not and simply discredit the secular nature of one India under the constitution. The best rebuttal to such an outrageous claim is rooted in one sentence, "Despite its Amar Akbar Anthony halo, the film industry's secular credentials appear shaped more by commerce than ideology," The author goes on to analyze Bollywood in sufficient detail to suggest that the game of Bollywood being secular is oversold with not much substance.
It is about time that we recognize that Bollywood has caused deep divisions based on religion and has fractured society beyond repair. I wonder if it were the big dons of Bollywood who influenced the insertion of the word, "secular" in the constitution to begin with. In my view, India was always very welcoming to people of all faith but the insertion of "secular" pitted people of one faith against the other. The beneficiaries of policies in the name of secularism were only the non-Hindu groups identified as minorities on a national level even in Kashmir which is dominated by the so-called national level minorities (Muslims).
Bollywood's depiction of India's history, heritage, and culture through art and entertainment has deteriorated so much that now it warrants total dismantling. It is time to start anew with renewed pride to reclaim its preeminence role in promoting and highlighting the values and changing societal issues. Perhaps, the film production centre under development in Noida (in U.P.), let me call it Nollywood, will be a place for the more positive perspective for the emerging and developing New India. The change of venue will also offer fresh air in the sparsely populated Noida Film city, at least for now, than the more polluted air of the ever-crowded Mumbai. The emerging new "One India" under the continued leadership of the Modi and Yogi team deserves BJP and Nollywood and not BJP v Bollywood.
This article was first published on PGURUS
About the Author:
Vijendra Agarwal, born in village Kota (Saharanpur, U.P), left India in 1973 after Ph.D. (Physics) from IIT Roorkee. A researcher in Italy, Japan, and France, he came to the US in 1978. He was a faculty and academic administrator in several different universities in PA, TX, NJ, MN, WI, and NY, and an Executive Fellow in the White House S&T Policy during the Clinton administration. In November 2014, he and his wife co-founded a US-based NGO, Vidya Gyan, to serve rural India toward education, health, and empowerment of girls and overall development. Vidya Gyan is a calling to give back to rural communities which gave him so much more. His passion for writing includes the interface of policy, politics, and people, and social/cultural activities promoting community engagement.
DISCLAIMER: The author is solely responsible for the views expressed in this article. The author carries the responsibility for citing and/or licensing of images utilized within the text.