The Journey of Kashmir from DAR-AL-SULH to DAR-AL-HARB – Part 2 : 1975, the year that started it all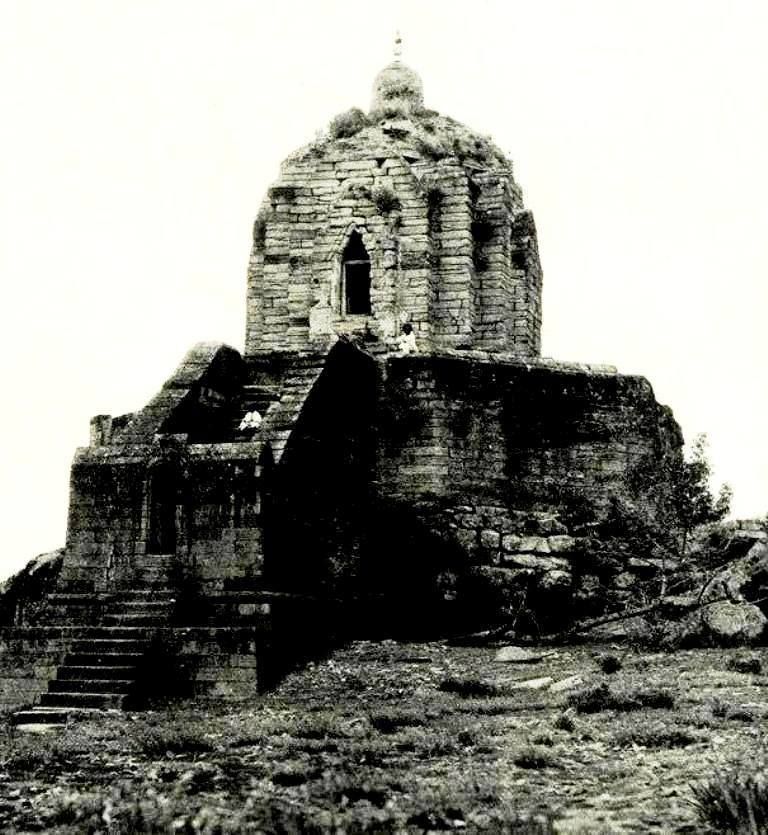 This starts where I left off at – https://kreately.mars-cdn.com/the-journey-of-kashmir-from-dar-al-sulhpeaceful-to-dar-al-harbhateful-part-1/
After 1975, the number of Islamic study schools in the valley grows by leaps and bounds. A Govt. official subordinate to me in Kupwara is found repeatedly absent from duty and is traced to one such school in Shum Nag village teaching Quran to the young children. The public did not want me to take any action against him. A Jamaat Amir in Hajan, Abdul Khaliq Hanief befriends me and offers his hand for my conversion. Hindu temple properties are encroached upon, be in Sirnu and Khrew in Pulwama or Chattabal in Srinagar. Similar things are happening all over the valley.
In 1977, an election fervour is generated that Govt of India's Setarwala (an observer sent to ensure fair elections) will be beaten by Abdullah's Atharawala – "We are atharawala and we know how to make him zerowala". Certain political differences also arise between Sheikh Abdullah and the Jamaat who strongly opposed the Indira-Sheikh accord. As a result, a number of skirmishes take place with Jamaat people being at the receiving end. Peer Ghulam Hassan Shah is appointed Director General Police, he makes radical changes in the Police force, and that has far-reaching consequences.
I find one young subordinate of mine absent from duty for a month in Shopian. I took disciplinary action against him but he was not at all sorry. Upon inquiry, he tells me that he had gone out of the state to attend an annual training 'ijtima' of Jamaat in Sirhind Sharif. I found him completely convinced of 'La Sharqia la gharbia, Islamia' (From East to West, there will be only Islam).
During this very period, my director Dr Wani while on a tour to Zoura Manloo finds a lone Kashmiri Pandit shopkeer in Balpora. Dr Wani predicts to me that this Pandit will only carry his khata book (ledger) from here, indicating names of people who would take over his shop and any other assets and money. Meanwhile, schism develops deep among friends that was never seen before. I am heckled by a friend Dr Salroo for swearing upon Quran-e-Majid during a departmental officers meeting. I find all Muslim officers though claiming to be my friends siding with Dr Salroo. Dr Wani calls off the meeting, otherwise I could have been physically harmed.
It's 1982 now and Sheikh Abdullah dies and his son Farooq Abdullah takes over. He is soon thrown out of power by his brother-in-law Ghulam Mohmad Shah popularly known as GulShah. Corruption, both political and administrative reaches it's zenith and Mufti Mohammad Sayeed wants a piece of the cake too. To ensure the downfall of GulShah, he uses his friends in the Jamaat and causes a final dent in the Hindu Muslim camaraderie. What a sense of timing shown by Mufti Mohmad Syed , Pt Kashyap Bandhu, the lone National Conference stalwart and a very close friend of Sheikh Abdullah dies in Gowripur now Gairoo in December 1985 and Pandits are targeted in Feb/March 1986.
Hundreds of Hindu houses are burnt, scores of temples are destroyed and Hindu Properties damaged in Anantnag district especially Hom Shali Bug area – a stronghold of Jamaat-Islaami. A clear message is given to the Pandits that they are no longer welcome in the Muslim majority Kashmir. No action is taken against the perpetrators, no investigation is done because Pandits had become a dispensable commodity by then.
Mufti Sayeed did not get his cake in Kashmir but he shifts his base to Delhi and lo and behold, he becomes the first Kashmiri Muslim to lord over the home ministry of India in 1989.
Meanwhile, Farooq Abdullah in pursuance of his dream of becoming King does some hara-kiri during the elections and that sets the valley on fire. Pakistan furnishes the fuel in shape of armed millitants, Jamaat furnishes the ideologically ripened zealots, corruption throws open the border posts ensuring smooth transfer of men and material from Pakistan and Mufti Syed as the home minister furnishes administrative support by opening the gates of jails (terrorists were released in exchange for his daughter Rubaiya Sayeed and the pattern continued with other arranged kidnappings). The round capped moulvi gives the final touches to the plan of making Kashmir for Muslims alone by coming up with severe hatred filled speeches.
Pandits are targeted emotionally from mosque rooftops, Pandit men are selectively kidnapped and slaughtered, Pandit women are physically harmed and brutalized. The systemic ethnic cleanisng of Pandits has reached it's final stage. Amidst creative slogans like "raaliv, galiv ya chaliv" (convert,flee or die) , "yaha kya chalega – Nizaam e Mustafa" and countless others, the helpless Pandit had no other option but to leave his home, his hearth , his temples and last but not the least his name – his pehchaan.
3.5 lac Pandits are hounded out of the valley within 3 months and they are called migrants as if they chose to migrate. In the extreme climate of Jammu, they are forced to live in tents and look for relief. Alms giver becomes alms taker overnight!
I am one of the Kashmiri Pandits leaving the valley behind in February 1990. I was posted in Anantnag at that time and was advised to leave by Ghulam Nabi Sumbji, an MLA and a well wisher at that time who later became a top Hurriyat leader. I am in exile for the last 30 years, never to return to my home, to my village. My village in the meanwhile has produced great names for the Tehreek (that is what they call this mindless rebellion). The most prominent being Zakir Musa – the one who introduced ISIS thinking into the militant mind. He was the grandson of Ghulam Hasan Dar, my neighbor and a close friend.
The valley, once called the paradise on earth has remained on fire. All these years of jihad and not a single mind is at peace. They have achieved DAR-AL-HARB. They have plans to make it DAR-AL-ISLAM similar to what exists in Pakistan, Afghanistan, Palestine and a number of other Islamic countries where this journey started much earlier.
Image courtesy https://www.thenorthlines.com/
DISCLAIMER: The author is solely responsible for the views expressed in this article. The author carries the responsibility for citing and/or licensing of images utilized within the text.