The never ending story of spilling blood of Hindus in Kashmir valley.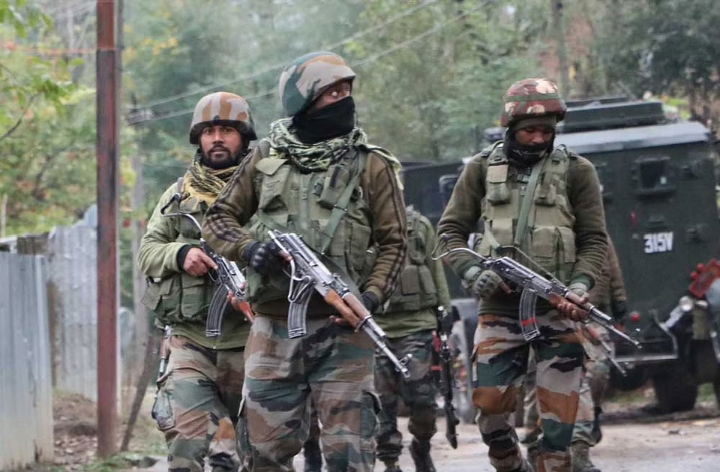 Just three days after the death of a Kashmiri Pandit, two hindu labours who went there to work had to give their life in the hands of the same enemy and because of the same inefficiency of the government which is going on since years.
The terrorists have once again targeted the laborers. Both the laborers are said to be from Kannauj in Uttar Pradesh. The terrorist organization Lashkar-e-Taiba (LeT) has claimed responsibility for the attack. It is being told that the terrorists who have attacked are hybrid terrorists of the organization. The laborers were killed by throwing a grenade near Harman in Shopian, South Kashmir on Monday night. Jammu and Kashmir Police said in a tweet said "Terrorists lobbed hand grenade in Harmain Shopian in which two labourers from UP namely Monish Kumar and Ram Sagar, both residents of Kanooj UP got injured. They were shifted to hospital where they succumbed. Area being cordoned off,". Terrorists have carried out two attacks and killed three non-muslims in the last three days. This is the second attack on the members of minority community in Shopian in three days. On Saturday, militants fired at and killed Bhat, a 48-year old Kashmiri Pandit.
The abrogation of Article 370 had brought a new hope into the eyes of Hindus of Bharat. Article 370 paved a way to revive the civilizational crown of the oldest Civilization.Even though Article 370 has been abrogated, normalcy in Kashmir is still a dream.The narrative of Naya Kashmir seems facade. Until and unless the demographics of Kashmir is not made to change no positive change could be witnessed in the valley. Making Article 370 defunctional paved a way for demographic changes but unfortunately the current dispensation failed to make full use of the historical decision.
DISCLAIMER: The author is solely responsible for the views expressed in this article. The author carries the responsibility for citing and/or licensing of images utilized within the text.