Who flew the First Rafale in bharat (india)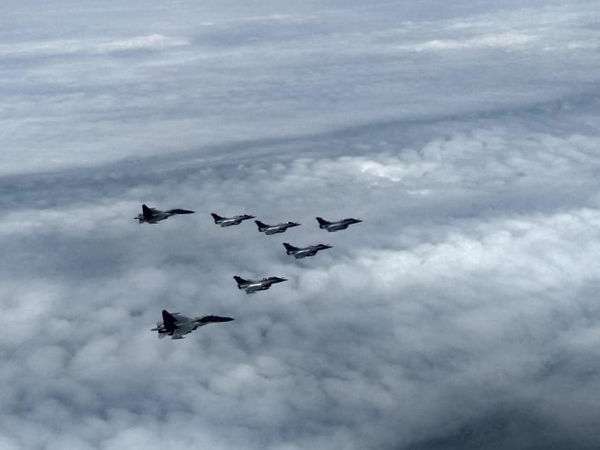 *** WARNING – POLITICALLY INCORRECT POST

If you do a Google search on "First Indian officer to fly Rafale", you will get a whole load of news reports stating that Air Commodore Hilal Ahmed Rather is the first person to fly the Rafale fighter aircraft.

I'm absolutely sure that Air Commodore Rather is a fine person and true Nationalist. But the news is factually INCORRECT. Air Commodore Rather is the Air Attache to France. An Air Attaché is an Air Force officer who is part of a diplomatic mission; this post is normally filled by a high-ranking officer. He represents the Chief of his home Air Force in the foreign country where he serves. So Air Commodore Hilal Ahmed Rather is the person who was responsible for ensuring smooth delivery of the Rafales modified as per specifications which our Air Force had requested. He must have been also part of the negotiations for procurement of the Rafales.

The problem is with the way news is presented. For everything, every news, some of our people look for "secularism" and "appeasement" and thus end up messing with the feelings of others even more. This is very subtle. In future years when a child is asked who was the first person to fly a Rafale, Air Commodore Rather's name will be mentioned. Unfortunately, it is the same for many more things. There will come a time when we will be left wondering if others (read Hindus) did anything at all.
Like when the PM called out the name of Usman for using Vedic Mathematics. Or inviting people of Non-Hindu faith to the Bhoomi-Pujan ceremony of the Sri RamJanmabhoomi Mandir. These things are done with good intentions. But unfortunately these very things are twisted in the future by totally unscrupulous elements. In the past and in the present we have enough people in our own country who use news to foment trouble within our country, by twisting it. Incidentally so called RW news sites all covered this wrongful news with the same heading and matter without once checking out whether it was correct or not.

When this is happening in this age of excess of information available, why are we surprised to see wrongful History pushed down our throats? If we cannot ensure correct sharing of information now, why are we complaining about wrongful depiction of our past history by 'distorians'?

Regarding the current Rafales flown into our country, the five jets were flown by pilots of the 17 Golden Arrows led by Commanding Officer Group Captain Harkirat Singh along with other pilots, Wing Commanders MK Singh, R Kataria, Sidhu and Arun. Please give credit to them first and show your appreciation to them too. Of course, give a fine salute to Air Commodore Hilal Ahmed Rather too for a job well done. Jai Hind.
NOTE: All pictures are courtesy IAF.
DISCLAIMER: The author is solely responsible for the views expressed in this article. The author carries the responsibility for citing and/or licensing of images utilized within the text.