Why AAP Won In Punjab ? Is it the end of Congress?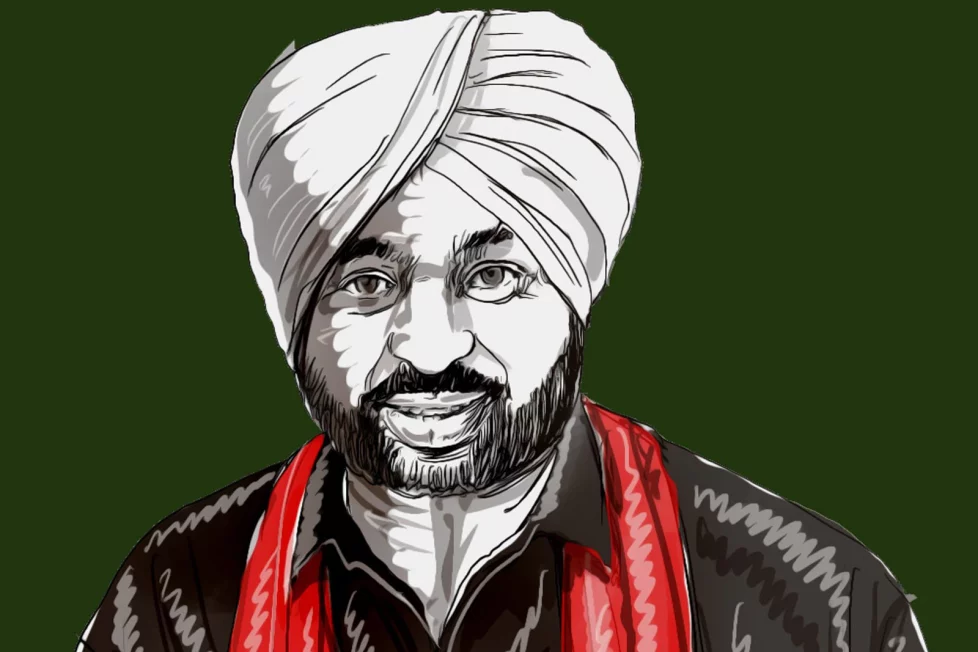 Aam Aadmi Party's slogan "Ek Mauka Kejriwal Nu, Ek Mauka Bhagwant Mann" (One Chance to Kejriwal, One Chance to Bhagwant Mann) did magic on March 10, as the party achieved a landslide victory in the Punjab Elections 2022. In 1962, a political party in Punjab (INC) got more than 88 seats, but this time, AAP broke all the records and got 92 seats. The most shocking news was the defeat of significant leaders – Ex-CM Charanjit Singh Channi, Sukhbir Singh Badal, Prakash Singh Badal, Navjot Singh Sidhu, and Bikram Singh Majithia. Though there was a chance of Dera's votes getting in favor of BJP and SAD, very few Dera supporters followed the orders. A famous saying in Punjab, "One who wins Malwa, Wins Punjab," applies to AAP. AAP cleaned swept Malwa region. There are multiple reasons for AAP's victory in Punjab. Let's analyze them one by one. 
Reasons of Victory of AAP in Punjab Elections
Worst Performance of Congress: It would not be wrong to say that Captain Amrinder Singh failed to perform up to the expectations of Punjab. During his 4.5 years of office as CM of Punjab, maximum corruption happened. In his interviews with news channels, he openly admitted that he disclosed the list of ministers involved in the sand mafia with Sonia Gandhi, but she refused to take strict action against them. Navjot Singh Sidhu opened his front against Captain when COVID was at its peak, along with the farmer's protest. Though Sidhu successfully forced Captain to resign from the Congress party, his dream of becoming a CM for the next six months OR a CM candidate for 2022 elections was crushed by Rahul Gandhi. He was given the lollipop of Party State president post, but he could not take any valuable decisions. Even during the distribution of tickets, Channi had more say than Sidhu. During this whole 'Tamasha' of Congress, AAP played the entire game by giving the 'Delhi Model' to Punjab. Rather than abusive politics, all the MLAs led their campaign by creating a buzz among the youngsters and the women. The media did not pay much attention to Akali Dal and BJP, which led to their doom. 
Playing the Right Cards at the Right Time: When Kejriwal was asked about his mistakes in the past elections, he said that not announcing the CM candidate led to our loss. This time AAP played the match by announcing Bhagwant Mann as its Captain. The issue of drugs, sacrilege, especially the "Bargadi Kaand," corruption, and unemployment is still the buzz of election issues. To handle this, Kejriwal gave a ticket to Kunwar Vijay Pratap Singh, the top cop investigating the sacrilege issue. This gave optimistic hope to the people of Punjab that voting for AAP would help put the criminals and masterminds behind bars. 
Helping the Farmers: During the farmer's protest, every political party was attacked – BJP, Akali Dal, and Congress too! The only party that was not at the attack of farmers was AAP. This helped AAP to present its vision for farmers in Punjab. 
Social Media Buzz: If any political party used social media best, it was only AAP. Hats off to the social media team of AAP. They grabbed the nerve of every youngster by uploading trending reels and reached every home by creating WhatsApp groups in all the villages of Punjab. In those WhatsApp groups, Kejriwal and the Delhi Model videos were shared. SMS campaigns, call campaigns, meme marketing, and ads run by each MLA candidate can be credited for their win.  
Spreading the Major Promises of Manifesto: In 2017, when Congress started the "Coffee with Captain" campaign, AAP launched the "Bolda Punjab" campaign. At that time, AAP was short of funds and organized fundraiser dinner programs. All this had a negative impact, but AAP was full power and money packed this time. If one observes the manifesto of AAP, one can easily find a dedicated section on "Anti-Drugs Campaign" and "Dalits ."While Punjab has always been tainted with the title "Udta Punjab," Dalits face discrimination from upper-caste people, especially in the Malwa region. There have been multiple cases of atrocities by the upper-caste Sikhs on Dalit Sikhs, but police take no action. Here again, AAP hits a six by presenting the name of Kunwar Vijay Pratap Singh as the person who will be in charge of law and order if AAP comes to power. Therefore, AAP had already planned the role of every candidate and matched their promises with the candidates. 
The Magic of Songs: Campaign songs are the new way of getting votes! While the song by Kanhaiya Mittal "Jo Ram ko Laaye Hain, Hum Unko Laayenge" worked for BJP in UP, "Ek Mauka Dena Asi Kejriwal Nu" worked for AAP in Punjab. One could easily see autos with the campaign song played in every street of Punjab. Be it Kids, women, or old, this song caught the attention of every Punjabi, and all were singing it like a hymn. 
Educated Candidates: Maximum number of educated candidates came from AAP. Some of the examples are: 
| | |
| --- | --- |
| Candidate Name | Educational Qualification  |
| Dr Baljit Kaur (46) | MS (Ophthalmology) |
| Prof Baljinder Kaur (37)  | MPhil from Punjabi University, Patiala |
| Saravjit Kaur Manuke | MA (Economics) from Vinayaka Mission University, Tamil Nadu |
| Dr Amandeep Kaur Arora | Bachelor of Medicine, Bachelor of Surgery from CSMU, Ukraine. |
| Manju Rana (56) | Bachelor of Science and Bachelor of Law (LLB) from Guru Nanak Dev University (GNDU), Amritsar |
| Jeevan Jyot Kaur (50) | LLB from Chaudhary Charanjit Singh University. |
| Narinder Kaur Bharaj | LLB from Bhai Gurdas college of Law, Sangrur |
The tussle between the Congress party and the past experience of mishandling the state by SAD led to the victory of AAP. People of Punjab have voted for AAP as a ray of hope. The Dalits, the unemployed, the traders, everyone looks upon the AAP army as the only option today. Bhagwant Mann has set an example today, and his win, his rise as a politician, will continue to motivate youngsters to come into politics. Dear AAP, Punjab is in your hands for the next five years. Do some wonders and bring back the "Hasda Punjab." 
DISCLAIMER: The author is solely responsible for the views expressed in this article. The author carries the responsibility for citing and/or licensing of images utilized within the text.