Why Hindus must not celebrate Valentines Day?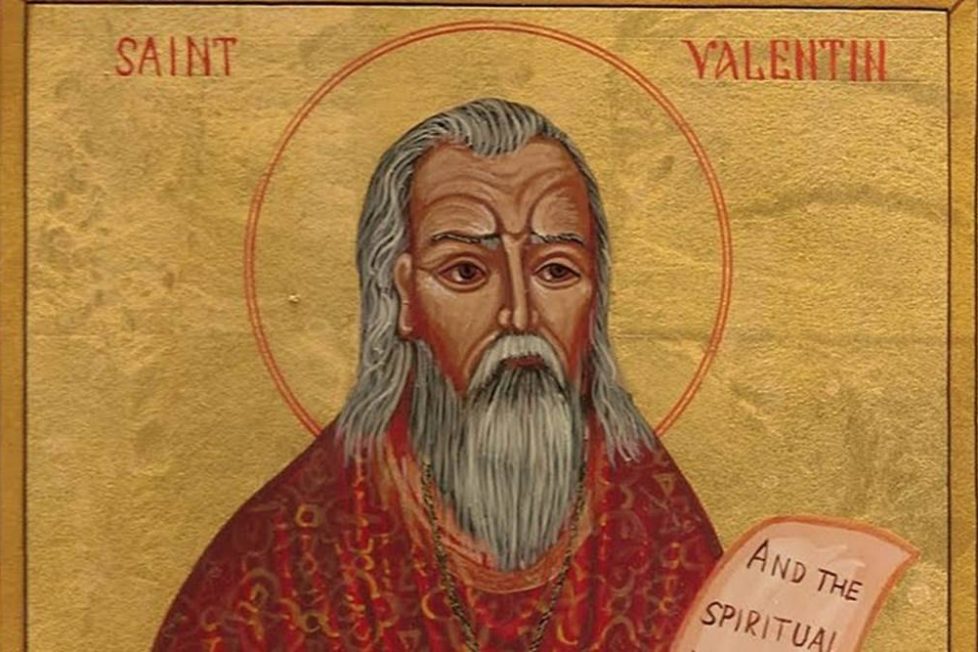 Valentine's day is about to come and soon we'll see our youngsters thronging to date sites including Oyo rooms. Meanwhile rarely any of us be knowing about the Valentines day's origin. Let's dig deep to discover why we should cease practicing this and stop squandering our time, money, and energy on such pointless celebrations.
Since love in ancient India was a lifetime commitment that promised mutual togetherness and unwavering support for each other, Valentine's Day was never a part of ancient Indian culture or celebrations. Since the Abrahamic system holds that time has a finite value, it has forced a timeline on everyone, but the Sanatan Dharma holds that time is multi-existent, always changing, and spread over many realms. Hindus need to be aware of the gloomy reality hidden beneath the rosy portrayal of Valentine's Day and why we shouldn't fall for the western culture's deceptive advertising ploys that serve to forward their own sinister covert goals.
So how did we come to observe Valentine's Day on February 14 every year? The beginnings of this celebration have also been tangled, bloody, and dark. When the Roman men celebrated Lupercalia (the Festival of Reproduction) from February 13 to 15, the story takes place during the Roman Empire. In addition to offering a goat and a dog as sacrifices, the festival's male participants engaged in an abhorrent custom of lashing women with the hides of the animals they had just murdered.
According to historian Noel Lenski of the University of Colorado at Boulder, the Roman romantics were inebriated. They had nothing on. Young ladies would line up to get beaten up by guys, so this ridiculousness wouldn't end here. It was thought that by doing this, they would become fertile. Whether they did it voluntarily or under duress is debatable, but either way it was horrible. In contrast, women in our old Sanatan Dharma enjoyed entire freedom in all facets of their existence and were regarded equally to males.
Doesn't this sound disrespectful and against a woman's natural rights? Today's so-called modern western civilization, which takes pleasure in being unconventional and open, conveniently forgets its turbulent past, when women were oppressed and shown as objects of desire.
By establishing the custom of celebrating "Valentine's Day" and forbidding this blemish of a celebration from destroying the so-called serene image crafted by the Christians, Pope Galasis-I sought to eradicate Roman idol worship and further Christianize their culture. There was no relationship between "Valentine's Day" and "Love" prior to the Fourteenth century.
In order for the young people to join the army during the reign of Claudius II, the second king of Rome, he forbade them from getting married since he thought that doing so would cause them to be distracted from their duties. His choice was unpopular with his people, including a Saint by the name of Saint Valentine. The king gave the order to put the saint in prison and hang him as the youth started to rebel against him. As it turns out, this is the interesting part of the story; a saint who gave up worldly pleasures in exchange for sainthood fell in love with the jailor's daughter. This raises the question of whether all elements of the western Abrahamic faith ought not to exist outside of the western globe. What relationship does it therefore have to India, particularly the Hindus?
To get rid of the pagan customs, Pope Gelasius I later confused matters by mixing St. Valentine's Day and Lupercalia in the fifth century. The festival, though, was more of a dramatic recreation of its former self. Lenski continued, "The Christians gave it new garments, but it was still more of a drunken party. It was nevertheless a day of fecundity and love despite that."
The Normans also observed Galatin's Day at the same time. Galatin was a term for "woman lover." Because they sound similar, it's possible that at some point that was mistaken for Saint Valentine's Day.
The holiday got tastier over the years. Shakespeare and Chaucer idealised it in their works, which helped it become more well-known in Britain and the rest of Europe. In the Middle Ages, handmade paper cards started to become the in-thing.
The custom eventually spread to the New World. In the 19th century, factory-made cards were introduced thanks to the Industrial Revolution. And Hallmark Cards of Kansas City, Missouri, started manufacturing valentines in bulk in 1913. Since then, February has not been the same.
It is a reality that many western nations do not observe Valentine's Day at all. Additionally, Valentine's Day is not included in the new Roman Catholic Saints calendar that is generally published. If this is the case, why should Bharat place such a high value on it? Religious celebrations and committed religious observances (Vrat-Vaikalye), which have their roots in the illustrious culture of Bharat, are unparalleled.
Every festival is based on science. The sages and mendicants recorded each festival's customs, advantages for the body, mind, and spirit, and other details in the scriptures. Even today, many have achieved glory by honoring them. By adhering to our culture, we can improve our positive traits while also eliminating our personality flaws. We adopt values. The Bharatiya culture as a whole benefit from these celebrations since they benefit all of humanity. The young should emulate Hindu National leaders by keeping them in mind and attempting to commemorate their birth and death anniversaries in order to emulate their traits. Everyone has a responsibility to defend our nation and culture against such reprehensible onslaught from the West.
Source:
The Dark Truth of Valentine 's Day – The Jaipur Dialogues
Beware of Valentine's Day – A cultural conversion of Hindus ! – Hindu Janajagruti Samiti (hindujagruti.org)
Valentine's Day has dark origins. Here's how it started : NPR
DISCLAIMER: The author is solely responsible for the views expressed in this article. The author carries the responsibility for citing and/or licensing of images utilized within the text.