Aaj Tak supported Death Fatwa against Naveen : Aaj Tak Story says the Dalit boy called for this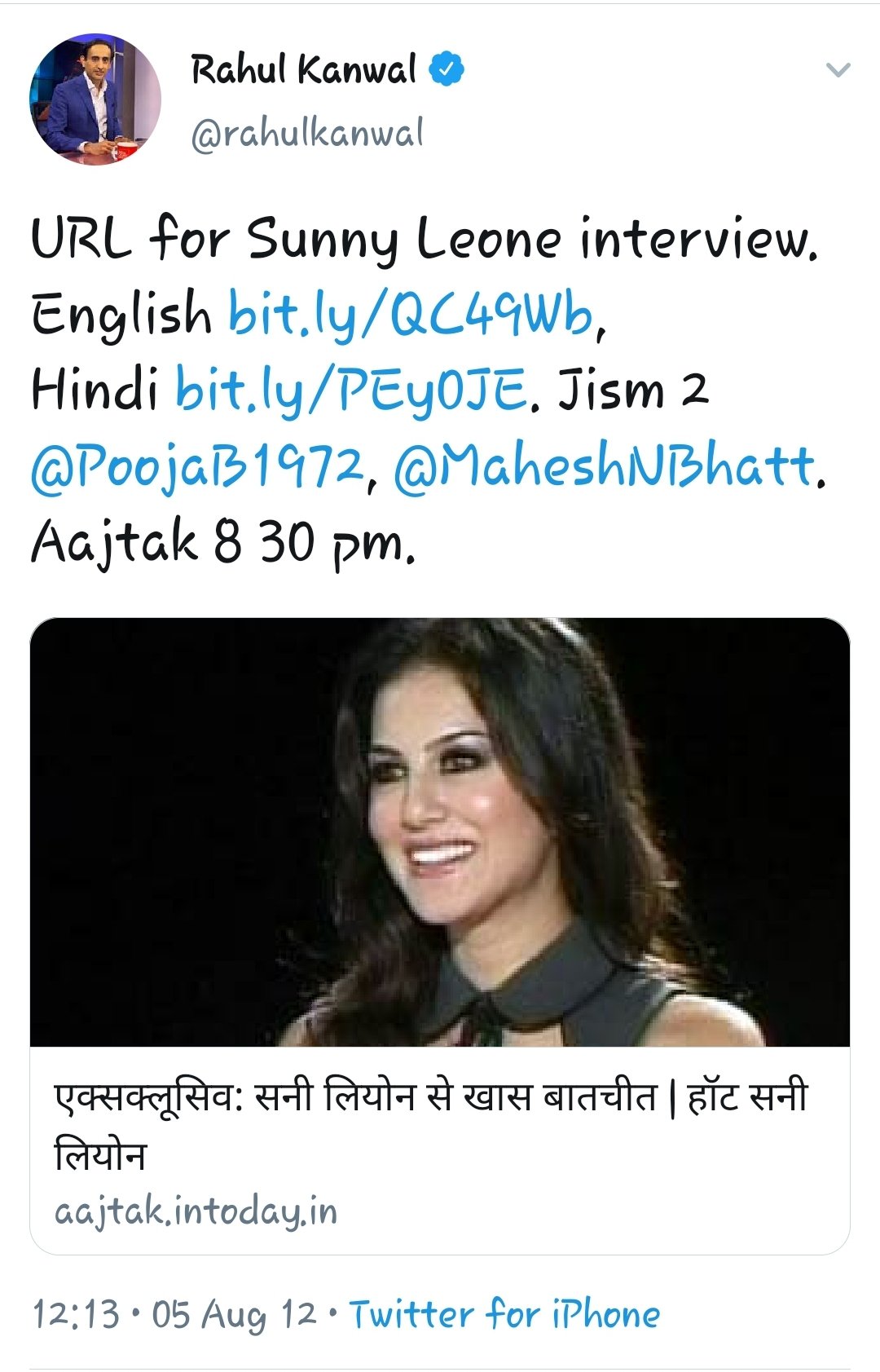 A story that literally feeds a dalit boy into islamists and justifies even a death bounty announces by terrorists against innocent young dalit boy Naveen for just a facebook post.
One more media channel surrendered to Jehadi terrorism. Aaj Tak has actually done two stories explaining how Naveen the Dalit boy who has a bounty announced on his head by Islamic Terrorists, is himself responsible for the violence and his possible murder in near future.
Aaj Tak even ended up doing a profile of Naveen exactly how news channels write criminal profile for crime stories.
The most funny thing about Rahul Kanwal mentioning the fact that Naveen Kumar is a self proclaimed fan of Sunny Leone as if that proves his criminal mentality or something. Here we are sharing a twitter post by Rahul Kanwal and his not so secret love for Sunny Leone :
Entire Aaj tak story is all about how Naveen is responsible for the violence and how anyone who mentioned islam in a negative tone deserves a public violence. Aaj Tak conveniently forgot to mention the fact that now Islamic Terrorists groups are looking for an opportunity to kill this innocent Dalit Boy for a facebook post.
Rahul Kanwal and Aaj Tak have faced strong response on social media on their oro jehadi story :
DISCLAIMER: The author is solely responsible for the views expressed in this article. The author carries the responsibility for citing and/or licensing of images utilized within the text.