After getting exposed, Audrey tries to turn the blame towards Hindu Right IT cell.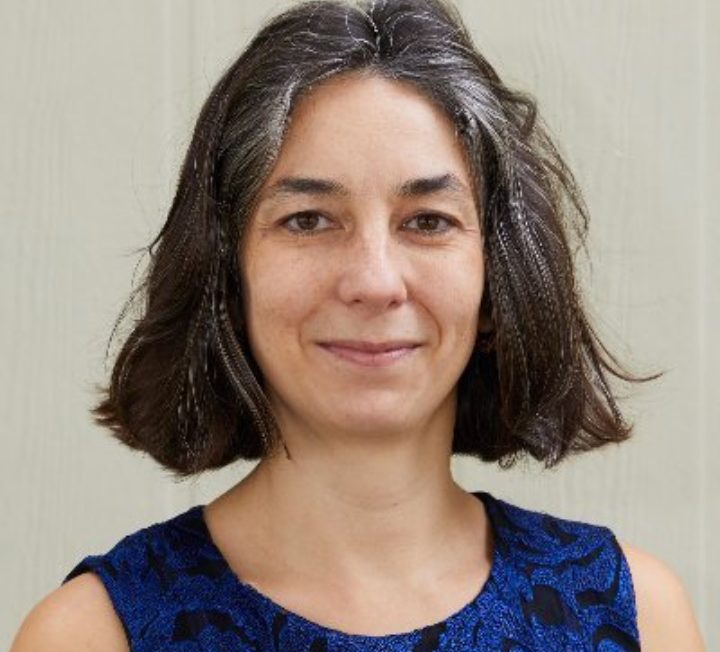 After getting badly exposed, the so called historian Audrey Truschke is trying to turn the blame towards Hindu Right IT cell. She got exposed for forging signatures of so called intellectuals in the hate letter which she directed at Historian Vikram Sampath.
After she found herself to be stuck from criticism, she is now trying to play a different game where she is making attempts to put the whole blame on Hindus. In her defence, she wrote on tweeter "PSA — Unsurprisingly, an open letter from academic colleagues supporting scholarly honesty and integrity was vandalized by Hindu Right IT cells, with the goal of manufacturing confusion and fear. The letter is now closed, for security."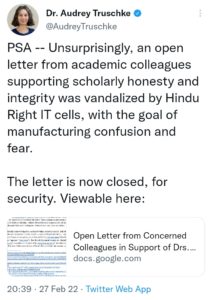 Recently, Fake Historian Audrey Truschke went up to issue an open google form where she asked the concerned scholars to register their name supporting the campaign she started against Historian Vikram Sampath. This campaign must be used with a prefix "hate" as it is clearly a hate campaign against Vikram Sampath. Audrey Truschke earlier labelled the work of Vikram Sampath as 'plagiarism' which doesn't hold a single mole of water.
On 28th of Feb, many so called intellectuals like Ramchandra Guha, Shiv Sena leader Sanjay Raut and Pratap Bhanu Mehta distanced themselves and denied signing the letter published by Truschke asking support for her campaign. They were shocked to see their names into the list as they never signed or registered in the campaign. The lie and fakeness of Audrey Truschke stands exposed.
DISCLAIMER: The author is solely responsible for the views expressed in this article. The author carries the responsibility for citing and/or licensing of images utilized within the text.