An open letter to arnab goswami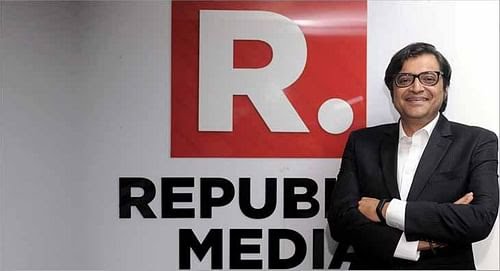 Dear Arnab Ji
Just wanted to tell you openly that dont fall into the trap of what the system is trying to do to you. They are taking you away from your focal points and directly also wanting to see you collapse after being harassed emotionally, physically and mentally. Unknowingly, in all these fights, you are taking on the bait they are throwing at you. Please see to it, that on prime time in hindi and english, after mentioning the cases against you and how you are going to fight them, to move on to topics that is troubling the nation like the SSR case. They are trying to victimize you and distract you and take you away from your true duties. We the nation will stand by you, but it saddens us to see you answering and explaining to these dirty people for all the false cases they are piling on you to burden you. Nothing will come out of all this, but after a few weeks you will realize that you have wasted a lot of time on these irrelevant people. Your channel can 24×7 fight these false charges, but you Arnab ji, on prime time, should tell the people, that you are not going to waste your time discussing these false charges and focus on relevant issues which the nation wants to know. That, I am sure, will baffle these detractors and when they see you unaffected, they will get busy bringing on fresh fake cases to further expose themselves.
You are such a brilliant, nice human being Arnab ji. Please don't bother about other channels or anyone for that matter. Your concern is only for your India and Indians. We are worried about your well being. You are precious to this country, to all of us. We want you to be just there doing what you like and do, and that is telling us honestly the truth of what is happening around us.
I have been following you for 8 years now, and we know how great you are. There can be only One Arnab in this world. Just keep doing what you are good at. Our prayers and blessings are with you. Defeat the enemy by just being yourself, and doing the best in what you are so brilliant at.
You are very sincere. You need to go nowhere, be in Mumbai and just ignore what's going on. These demons will meet their end very soon. Thank you for being Arnab Goswami. You are the best and always will be. You will not lose any battles that the corrupt system is throwing at you. Please just be yourself and don't go after these barking dogs who have no base in truth or honesty in facts.
India is known for its CRAB and FROG mentality. Pride and prejudice both have to go for a fall. Nothing can stop you so just be yourself and learn to ignore these evil elements. ?
With best wishes, lots of regards from a very concerned Indian in Kerala.?
DISCLAIMER: The author is solely responsible for the views expressed in this article. The author carries the responsibility for citing and/or licensing of images utilized within the text.