#BestialityJihad – dogs, chickens getting raped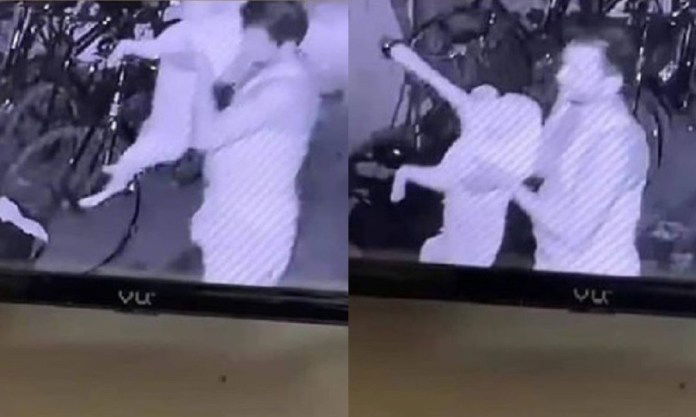 Rehan Baig, a UK resident has been in the news for engaging in sex with a dog and being in possession of images as proof.
Baig has also been in possession of 49 images and videos of children being sexually abused.
Baig has been convicted for raping chickens – his pets! His sick wife was complicit as she documented this depraved, perverted acts. Baig was sent to jail, but wife Haleema Baig was saved from going to jail though she did admit to helping her pervert husband perform cruel acts on unsuspecting pet chickens.
Cases of Dogs being raped by Taufeek, Ahmad, Mahendra, etc.
In Powai, Mumbai there was a case of an 8-year old female dog being raped. The veterinarian who treated the poor animal found an 11-inch wooden stick inside the poor dog's genitals. One person was arrested but the name was kept hush-hush.
Another poor female dog named Noorie was raped in Powai at the Nerul railway station complex in Navi Mumbai. CCTV caught the cruel act on camera and a person named Mahendra Pawar was identified as the perpetrator.
Recently, Ahmad Shah, a 67-year old horny, pervert depraved uncle has been accused of raping at least 30 stray dogs. Ahmad has been arrested in the Juhu Galli area of Mumbai as he was caught on video which clearly shows him raping the poor dog.
Also recently, Toufeek Ahmed was caught on CCTV raping a female dog in his complex. The video shows him abusing the dog in the Santacruz area. He's absconding though animal rights activists hope that he will be caught soon and slapped with bestiality charges – IPC section 377 for unnatural sex.
The pervert Toufeek is featured in the image and he's clearly seen examining the flipped over dog's genitals and we can see him clearly sexually excited before raping the dog.
Images: India.com, streetdogsofBombay, opindia
DISCLAIMER: The author is solely responsible for the views expressed in this article. The author carries the responsibility for citing and/or licensing of images utilized within the text.