BJP blames Pakistan as Kashmiri Pandit shot dead in Shopian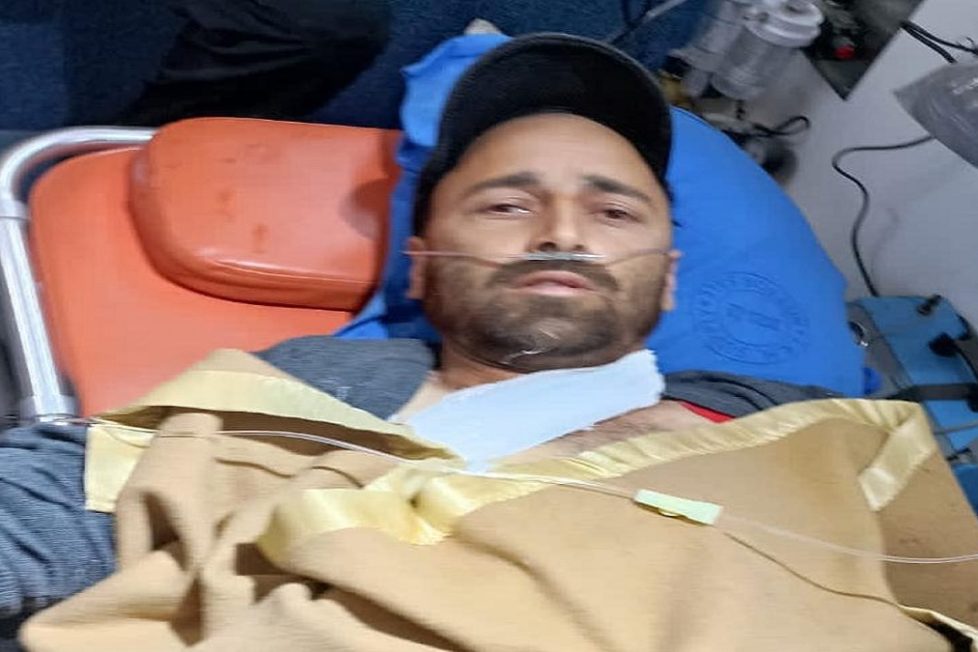 After a Kashmiri Pandit was killed by gunfire in Jammu and Kashmir's Shopian district on Tuesday, BJP president for Jammu and Kashmir Ravinder Raina claimed that Pakistan wanted to turn Kashmir into graveyards.
Raina stated that India will not permit the neighboring countries to carry out its evil intentions.
A Kashmiri Pandit was shot by terrorists in Shopian on Tuesday, and both he and his brother were injured in the attack. The BJP leader declared that those responsible for the Kashmiri Pandit's targeted murder would unquestionably face punishment.
He added, "Coward Pakistani terrorists targetted minority Hindus. Pakistan wants a bloodbath in Kashmir. Pakistani terrorists are enemies of the people of Kashmir. Pakistan wants to turn Kashmir into graveyards but we won't allow it to fulfill its nefarious designs. Those involved in targetting the Kashmiri Pandits in the area of Shopian will be taken to task, they will definitely be punished."
In a Shopian apple orchard near Chotipora, the terrorists started shooting at the people. As a result, Sunil Kumar died and his brother Pintu Kumar was injured.
According to a police official, the injured person has been taken to a hospital and the area has been closed off.
Hindus living in the Kashmir Valley are living under the shadow of danger every moment. Where a conspiracy is being hatched to repeat the conspiracy of the 1990s. Kashmiri Pandits are again falling prey to the same bigotry and terrorism that happened during the 1990s.
The terrorists first asked the name, and after that, they started firing indiscriminately. During this, Sunil Kumar Bhatt died. At the same time, his brother Pintu Kumar has been seriously injured and has been admitted to the hospital.
According to news agency ANI, Sunil Bhatt was going to his apple orchard with his brother Pintu Kumar in Shopian. In the Chhotepora area, the terrorists asked him his name, and as soon as he told his name, the accused opened fire on him. Sunil Kumar Bhatt has died due to a bullet injury, he was the father of four daughters.
According to Bhaskar's report, ISI is spreading this propaganda among Kashmiri people that after the removal of Article 370, migrant workers coming from outside will take over their jobs and lands. Through this propaganda, they are again trying to garner support for pro-Pakistan terrorist organizations in Kashmir. According to experts, one of the motives of the terrorists through these targeted killings is to register their presence in the valley.
DISCLAIMER: The author is solely responsible for the views expressed in this article. The author carries the responsibility for citing and/or licensing of images utilized within the text.