Market filled with indigenous goods on Diwali, China will get a shock of 60 thousand crores from Indian market: CAIT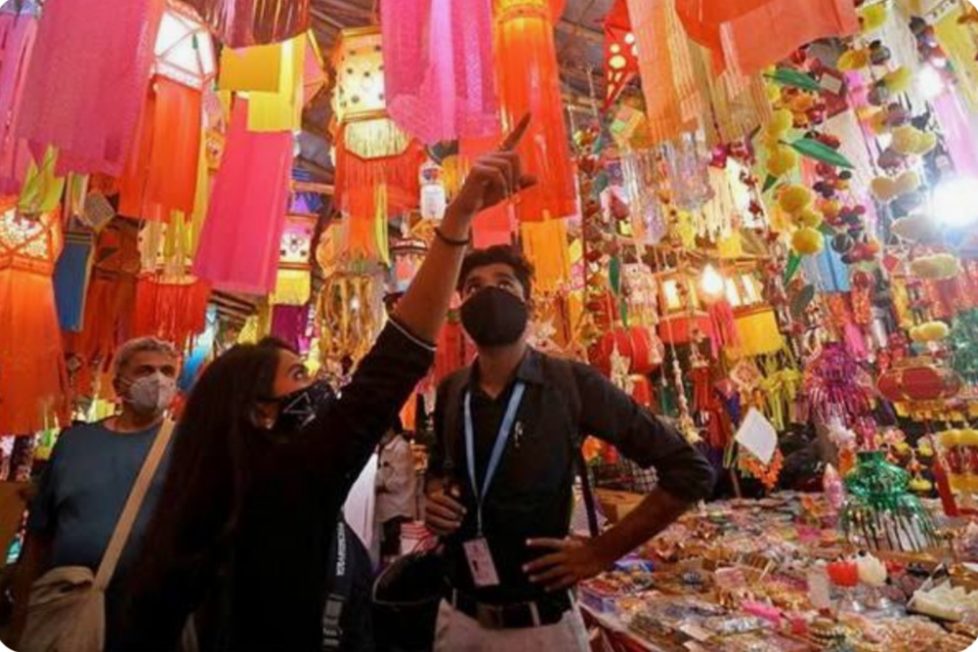 In Diwali this year, the business of Chinese goods in the Indian market is going to be sluggish. Shopkeepers are promoting 'Made in India' products. Regarding this, the Confederation of All India Traders (CAIT), a large organization of Indian traders, estimates that China will suffer a loss of about 60 thousand crores in this Diwali season. Only 10 days are left for the festival of Deepawali, in such a situation the market is decorated. There is also a crowd of buyers, but the market is not full of Chinese goods as before. According to the survey conducted among the shopkeepers of CAIT, this Diwali season, China is going to get a shock of about 60 thousand crores from the Indian market.
CAIT General Secretary Praveen Khandelwal said in a conversation said, "If we talk about items ranging from the worship of the Diwali festival to the decoration of the house, then this year I hope to give a business loss of about 60 thousand crores to China." Over time, the Indian market has started showing trust in indigenous goods. This is the reason why the shock from the Indian market to China is increasing year after year.
In 2021, China suffered a loss of 40 thousand crores from India on Diwali, while in 2020 there was a loss of 30 thousand crores.
Shopkeepers are also promoting 'Made in India' as complaints are less. Jitendra Kumar Jatin, a trader of Sadar Bazar, says that earlier a lot of goods used to come from China, but now most of the goods are being made in India only. The goods that used to come from China were not good and people used to complain but now complaints have reduced and buyers are more happy. Suresh Jaiswal, a shopkeeper of Sadar Bazar, says that now we make most of the products our own and believe in selling Indian items. The condition of the market is slightly worse than the weather. If the Lord wills, whatever material is there, it will go away. We do not sell Chinese products. Efforts are made to sell less but India's product is sold.
Let us tell you that CAIT is an organization of 40 thousand traders and about 8 crore traders of the country are associated with it. According to CAT, there is a possibility of business of more than 1.5 lakh crores in this Diwali season. Last year there was a business of 1.25 lakh crores in this season, while in 2020 it was 72 thousand crores and in 2019 60 thousand crores. In other words, till now Diwali, which is lit up with Chinese goods, is slowly being illuminated with indigenous goods.
DISCLAIMER: The author is solely responsible for the views expressed in this article. The author carries the responsibility for citing and/or licensing of images utilized within the text.