When America threatened to face the consequences to Saudi Arabia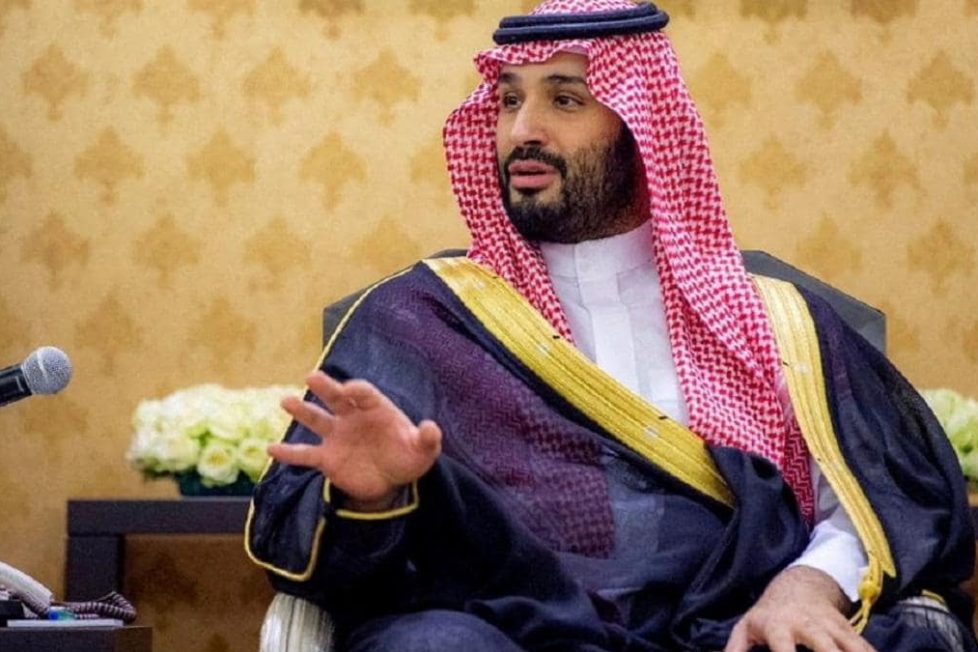 America's displeasure is clearly visible since the decision of OPEC Plus, the Organization of the Oil Exporting Countries, to cut oil production. The US wanted OPEC Plus-dominated Saudi Arabia to increase oil production so that oil prices would not rise.
After OPEC Plus's decision to cut oil production, many US lawmakers have called for stopping arms supplies to Saudi Arabia and reconsidering friendship with it. After the sharp reaction of America, now Saudi Arabia has presented a clarification. Saudi Arabia has described OPEC Plus's decision to cut oil as completely economic.
Saudi Arabia's State Department has rejected that Saudi Arabia is biased in international disputes and OPEC Plus's decision is political. Saudi said that this is not true, because the reason for this decision of OPEC Plus was purely economic.
Saudi Arabia said that this decision of OPEC Plus was purely on economic considerations, aimed at balancing supply and demand in the oil market and reducing volatility. This decision was not taken against America.
Saudi further said that if this decision of oil production was postponed for a month following the advice of America, then its economic consequences would have been bad.
It was also said in the statement that any decision is taken only after the consent of all the member countries involved in OPEC Plus organization. There are 24 countries including Russia in OPEC Plus.
Responding to the allegation of supporting Russia
At the same time, regarding the situation in the Russia-Ukraine war, the State Department said that it is unfortunate to present distorted facts against Saudi Arabia and it will not change Saudi's side.
Saudi Arabia further said that in the Ukraine war, we have kept a principled position from the very beginning. Saudi Arabia said that it completely rejects the violation of the sovereignty of any country.
At the same time, Saudi Arabia said that we see our relations with America strategically, which work for the common interests of both countries. Saudi said that Saudi Arabia understands the importance of the strong pillars on which Saudi-US relations have been built for the last eight decades.
In fact, the US did not want to take any decision related to the reduction of oil production at the present time. For this reason, America was constantly talking to Saudi Arabia. In the same year, US President Joe Biden himself also visited Saudi Arabia to discuss about increasing oil production.
Most notably, he was hosted in Saudi by Crown Prince Mohammed bin Salman, who is accused of killing Saudi journalist Jamal Khashoggi. While the US President had on several occasions held the Saudi Crown Prince responsible for the murder of journalist Khashoggi.
In such a situation, America became very angry with the sudden decision of OPEC Plus to cut oil production. Earlier this week, US President Joe Biden warned Saudi Arabia that the OPEC Plus decision will have consequences.
It is known that on October 5, OPEC Plus (Organization of Petroleum Exporting Countries) announced that it will cut oil production by 2 million barrels per day. America was also trying a lot that this should not happen, but with this decision, OPEC Plus also ruined America's desire.
Russia is also a member of OPEC Plus 
Now the special thing is that Russia, which is fighting the war with Ukraine, is also a member of this OPEC Plus organization. OPEC Plus has a total of 24 members, including 13 OPEC countries, and 11 other non-OPEC countries.
OPEC Plus has taken this decision at a time when crude oil prices are skyrocketing in the world. In such a situation, such a drastic reduction in oil production can increase oil prices further, which can have a great impact on countries like India.
Saudi Arabia is a main member of the OPEC Plus organization. In such a situation, only after the decision to cut OPEC Plus, it was being said that this could sour relations between America and Saudi Arabia.
US lawmaker made a sharp statement against Saudi Arabia
Recently, US lawmaker Chris Murphy said that America did not get as much support from Saudi Arabia as it needed. Chris Murphy said that the US will consider relations with Saudi. Murphy said that other members of the Democrats also want relations with the Gulf countries to be reconsidered.
At the same time, Chris Murphy said that the purpose of Saudi Arabia is to help Russia. Saudi Arabia is helping Russia by increasing oil prices. Saudi support in this way is weakening our Ukraine alliance, Saudi will have to bear the consequences.
DISCLAIMER: The author is solely responsible for the views expressed in this article. The author carries the responsibility for citing and/or licensing of images utilized within the text.