Amid Tension due to religious conversion, tribals join hands against missionaries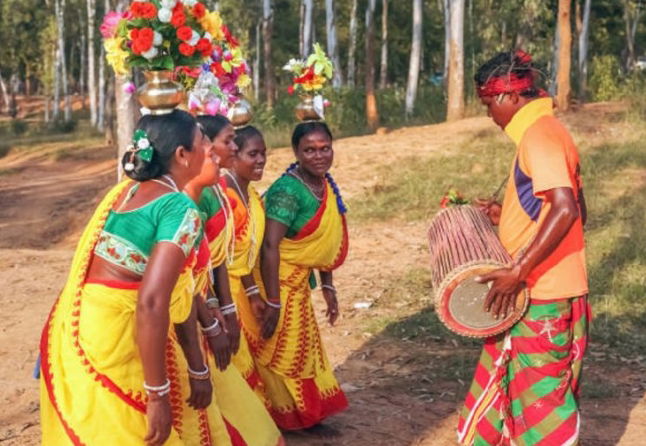 In the Rajim village of Chhattisgarh which is predominately tribal, the increased number of religious conversions has caused a tensions in the village. On Sunday, the locals congregated at the Christians' place of worship in Kaundekera village, Rajim of Gariaband district and outraged on the rising number of religious conversions.
There have been reports of tensions escalating. However, before any unfavourable incidents could occur, a team from the local administration, working under the direction of the Sub-Divisional Magistrate (SDM), arrived on the scene. According to a local reporter, local administration's prompt intervention and the deployment of enough police forces to diffuse the tension on that particular day. He emphasised that more conflict cannot be avoided if the issue is not fully defused because the tensions are still roiling in the sullen peasants' thoughts.
The villagers complained that "Sarpanch Ganesh Daharia and Vishnu Nishad complained that they are feeling hostile in our village. Our family members started practising their religions, customs, and festivals and everything changed overnight. We are feeling alienated, our unity dismembered such things cannot be tolerated furthermore,".
The villagers said that outsiders broke into their homes, relationships, and communities, defiled their culture, and disturbed the village's already precarious peace and tranquilly. Angry villagers also threatened new converts with dire repercussions and asked them to return to their previous faith. Santosh Markam, a resident of the Kanker district and a Christian sect preacher, was asked to leave the area and refrain from inviting outsiders into the tribal village.
Prabal Pratap Singh Judev who is a known leader of BJP alleged that the cases of forceful conversion has witnessed a hike under the rule of Congress-led government, the cases of forced religious conversion have intensified in the state. "It is a part of a foolproof conspiracy," he added.
However, the local government claimed that they were keeping an eye on the issue and that every effort will be made to get things back to normal in the village.
DISCLAIMER: The author is solely responsible for the views expressed in this article. The author carries the responsibility for citing and/or licensing of images utilized within the text.