Communist Kerala A Hot Bed Of ISIS Recruitment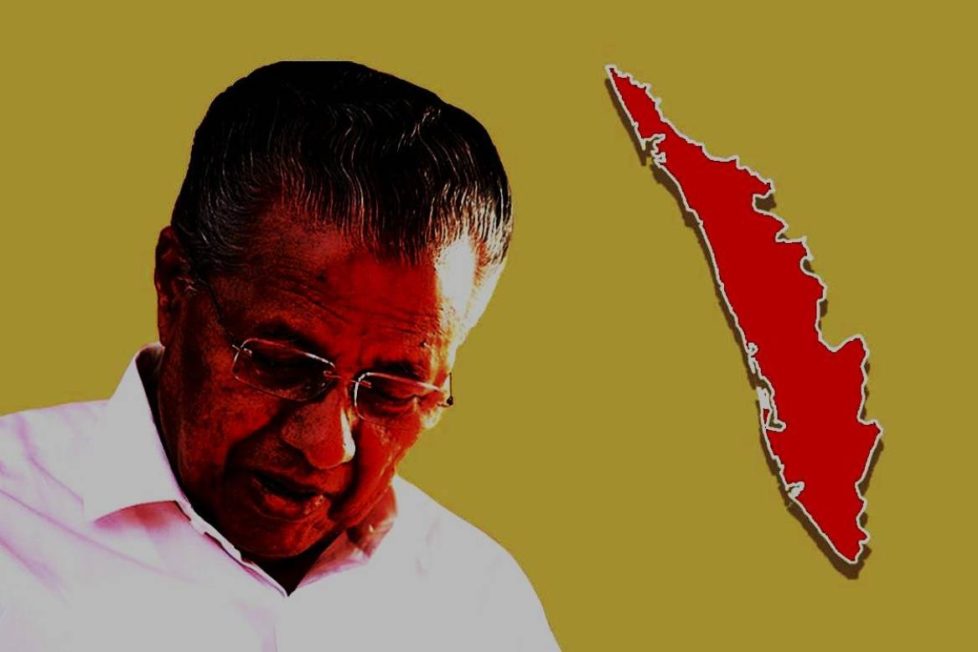 Kerala is now increasingly in news for becoming a hub for jihadist Islamist terrorism operation modules for ISIS and other terrorist organisations. The NIA yesterday arrested two ISIS women operatives from Kannur in Kerala as per media reports.
Miza Siddeeque and Shifa Harris, who are cousins, were arrested for their alleged involvement in running various propaganda channels on social media platforms to propagate its murderous jihadist ideology, radicalise and recruit new members.
Miza Siddeeque and Shifa Harris were arrested in connection with terrorist activities of Mohammed Ameen of Kerala who was arrested by the NIA in March this year under UAPA and provisions of the IPC.
Ameen along with his associates were running ISIS propaganda channels on different social media for propagating the idea of Islamising the whole world and establishing an Islamic Caliphate through violence and murder. They used the social media to recruit more members for the ISIS module.
Miza Siddeeque, an ISIS affiliate also travelled to Tehran, Iran's capital along with her associates to join the ISIS terrorist forces in Syria according to the NIA. The counter terror agency also stated that on Ameen's instructions she created a page on Instagram to propagate, motivate, radicalise and recruit impressionable Muslim youths for the ISIS.
Miza had also reportedly drafted and radicalised other accused in her cousins, Mus'Hab Anwar and Harris by motivating them to join the ISIS. Harris is said to have transferred funds to Kashmiri terrorist Mohammad Waqar Lone on instructions of Anwar and Miza Siddeeque to expand ISIS operative modules in Kashmir.
Ameen is reported to have recruited Muslim youths and expanded ISIS operative modules in Kerala, Kashmir and Karnataka. According to the NIA, Shifa Harris was intending to go on a Hijra (religious migration) to ISIS controlled territory to join the terror organisation to fight for a Caliphate.
It is surprising that Kannur, Pinarayi Vijayan's home turf, which is infamous for its soil drenched with blood by red terrorism and exclusive CPI (M) party grams is now the recruiting ground for Islamist Jihadist ISIS terrorism. The deadly Red-Green nexus is turning the luscious Dharmic God's Own Country into Devil's own Territory.
News input : News18, Deccan Herald.
DISCLAIMER: The author is solely responsible for the views expressed in this article. The author carries the responsibility for citing and/or licensing of images utilized within the text.