"Departments like tribal affairs are a punishment" – AAP MP Raghav Chadha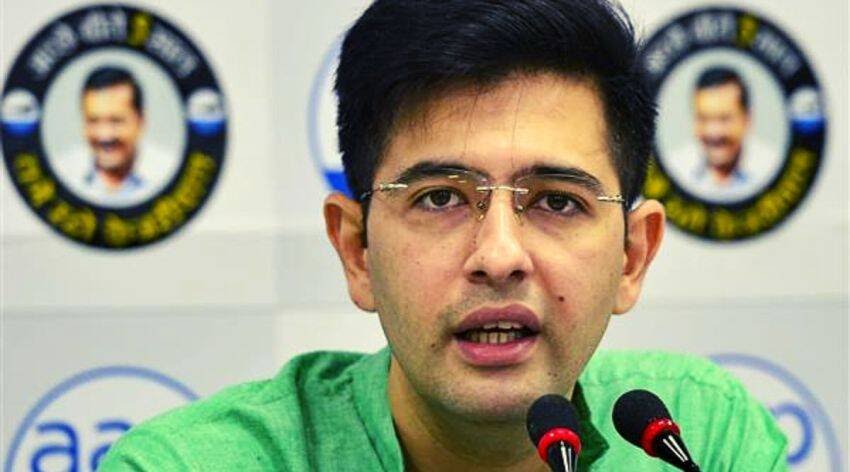 A video clip of Aam Aadmi Party's Rajya Sabha MP Raghav Chadha is becoming increasingly viral on social media. Due to which the opposition parties are attacking him. Actually the video clip going viral is of an interview. In this AAP MP is seen saying that officers who are not doing good work can be transferred to departments like tribal affairs as a punishment.
In the video clip, Raghav Chadha said that those who are doing good work, give them a good department, make them health secretary, make them home secretary. And send the one who is doing bad work as punishment posting in tribal affairs." He is now being criticized for this statement of Raghav Chadha.
However, in this interview, when the anchor told him that his statement was politically wrong. So the AAP MP said, "Yes it is wrong, but I am just giving you an example to explain, please take it in the right spirit."
On this statement of Raghav Chadha, poet Kumar Vishwas, who was once close to Arvind Kejriwal, wrote that "Is it a punishment to work in Tribal? Ayodhya- King Dasharatha son Shri Ram also became Maryada Purushottam Lord Shri Ram after working in these Tribals. When will the species of these Alshesian tusks, who lick the cream of virtuous effort, give up their hatred for the country's tribals, forest dwellers and Dalits?
Let us inform that Raghav Chadha has resigned from the Rajendra Nagar assembly seat of Delhi and reached Rajya Sabha from Punjab quota. He is considered very close to Delhi CM Arvind Kejriwal. Raghav Chadha was also the party in-charge of Punjab in the recently held Punjab Assembly elections. After AAP's bumper victory in Punjab, he has been sent to Rajya Sabha.
DISCLAIMER: The author is solely responsible for the views expressed in this article. The author carries the responsibility for citing and/or licensing of images utilized within the text.