Galwan Valley : China's biggest defeat in 40 years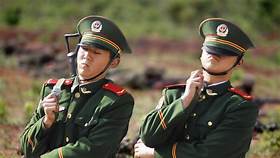 What happened in Galwan Valley between Indian and Chinese forces is still unclear but few facts that are coming out and the way China has decided to stay mum on its losses indicates that what happened in Galwan valley is very embarrassing for ruling Communist Party of China and they are shying away from even talking about it.
A blog post by a Chinese citizen is viral in social media where he shares how family of a Chinese soldier who died in Galwan Valley kept requesting the Government to allow them to at least do the last rites and how Chinese Government denied that basic right to the family.
As per various reports including some from US secret services, China has lost somewhere between 43-100 soldiers in Galwan Valley. There are reports that more than 40 helicopter trips were taken by Chinese forces just to pick up the dead bodies of its fallen soldiers.
One thing is clear, on one hand India is respecting the martyrdom of its 20 brave soldiers and Indian media is full of stories of how bravely they fought and died while teaching enemy a lesson. In fact Indian Prime Minister has come on record during his address to the nation and clearly stated "wo marte marte mare hain" meaning they died while killing the enemies.
On the other hand, Chinese Government is not even revealing the number of its dead. China is shying away and is unwilling to talk about what happened in Galwan valley. China is in fact exactly behaving like Pakistan the way its disowning its own soldiers and their sacrifice.
They way Communist Party mouthpiece Global Times started sharing tiktok videos of Chinese forces and is desperately trying to boost up the morale of Chinese forces and Chinese Public, it seems very clear that they are hurt very badly in Galwan valley.
All events are indicating that China has faced its worst ever defeat in last 40 years after 1979 conflict when Chinese forces were literally crushed by Vietnamese forces.
DISCLAIMER: The author is solely responsible for the views expressed in this article. The author carries the responsibility for citing and/or licensing of images utilized within the text.