Why HDFC Bank has no respect for Hindu culture?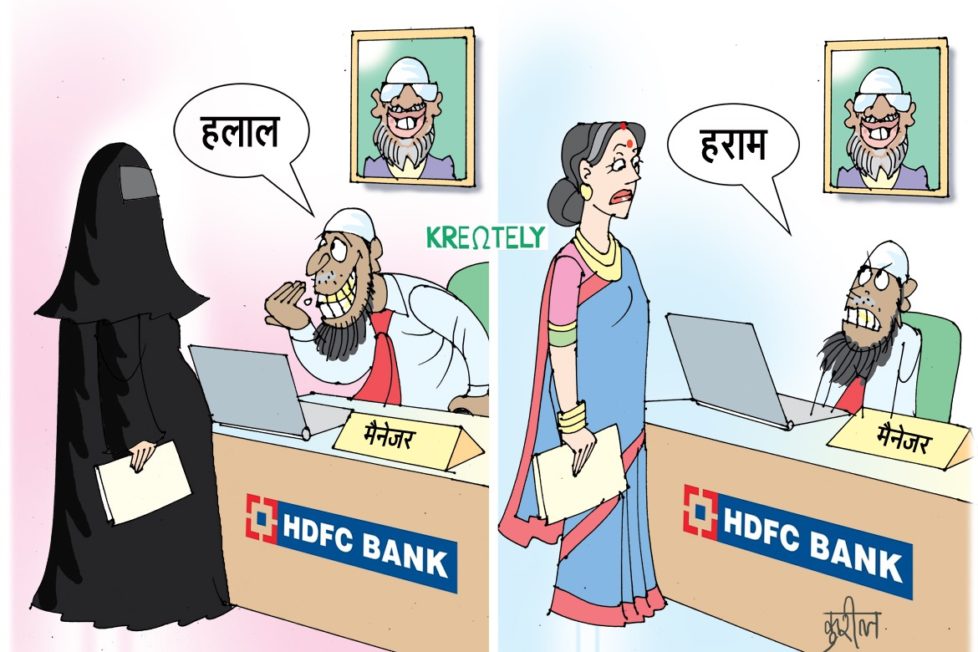 Recently, HDFC Bank has been in the news for one of it's advertising campaigns.  The print ad on raising awareness of cyber fraud reads: "Join the Vigil Army, Let's fight back. Financial frauds are the new enemy and they are bigger and trickier than ever. Don't Get Scammed is an initiative to arm you with all the information you need to stay ahead of the latest rampant frauds."  In the photography for this ad campaign, a woman is shown with a no entry sign on her forehead, at the spot where women wear Bindi.  This is in a way opposite to why a Bindi is worn at this particular place.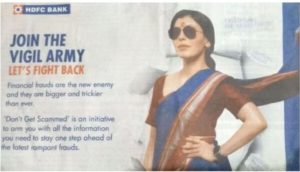 According to Hindu beliefs, a Bindi worn at the spot as shown in the advertisement is said to help control the latent energy released through the Ajna chakra during meditation. The Sanskrit word Ajna is perceived as a command. Inevitably, the Bindi's purpose is to magnify the powers of this command,  by showcasing and introspecting our inner potential and reconnecting ourselves to our inner spirit. The idea is that by channelizing our inner self, we will be able to perceive the world with a wise eye. Wearing a no entry sign as Bindi is an outrageous attempt at belittling this important part of Hindu Dharma and culture. Bindi has much more significance than just being a decoration.  In fact, this print ad intends to turn a Hindu woman's forehead into a billboard.
Many would argue that this is not an attempt to malign or look down upon any religious symbol, and let this attempt to degrade Hindu Dharma in the name of creativity.  These people should be asked if the bank and its advertising company would ever imagine depicting a non Hindu custom and ritual in a derogatory manner? The answer is, they will not even attempt to think about it.  In fact.  the bank has a reputation of being pro minority in a very blatant manner many times in the past.
In 2022, HDFC bank came under scrutiny of netizens for making special arrangements for Muslims to offer Namaz inside the bank premises in Ramzan in one of its branches. According to the news available, the HDFC branch in Barabanki, UP held daily congregational Namaz and Iftar during Ramzan. It appeared from the statement given by the bank Manager Zaheer Abbas, that this kind of Iftar was a regular feature at at least this branch, where Namaz and Iftar were arranged every year during Ramzan.  The statement further added that not only staff members, but Muslim customers of the bank were also invited to this affair which was held in front of bank counters.  The statement suggested that the idea was to bring communal harmony among the two communities.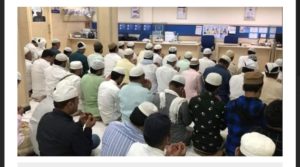 For those who are unaware of the significance of Namaz, here is an explanation. Namaz in congregation (Ba-Jamaat) is usually offered inside the mosque in a military formation style, and is said to be the last thing that they would do before going for Jihad.  Outside of a mosque, congregational prayers are used as a sign of occupation on a land, an area or a mindset.  Additionally, offering Namaz in public spaces is highly encouraged in the religion because, at its most polite level, it invites non Muslims to explore Islam. Additionally Namaz in congregation in public spaces is offered as a mark of strength and unity among the Ummah, and afterwards, to intimidate the non Muslims, eventually taking over the space. There is no spirituality in Namaz specially when most of its content is about the superiority of Allah and how to conquer Kuffar. So when the bank manager attempted to explain that this event is organised to increase communal harmony, the content and practice provides evidence which is contrary to this statement.
In addition to this yearly feature which celebrates conquering non Muslims held inside the premises of HDFC Bank, there is also the matter of the HDFC Haj and Umrah Forex card. A link of this particular service offered only to Muslims is shared here
https://www.hdfcbank.com/personal/resources/learning-centre/pay/top-10-benefits-of-hdfc-hajj-umrah-card
To this date, the bank has never offered a Hindu named product on any of the festivals, because perhaps it does not want to appear as a communal organisation.
DISCLAIMER: The author is solely responsible for the views expressed in this article. The author carries the responsibility for citing and/or licensing of images utilized within the text.