How Kinjal Singh snatched Justice from the hands of destiny for her father.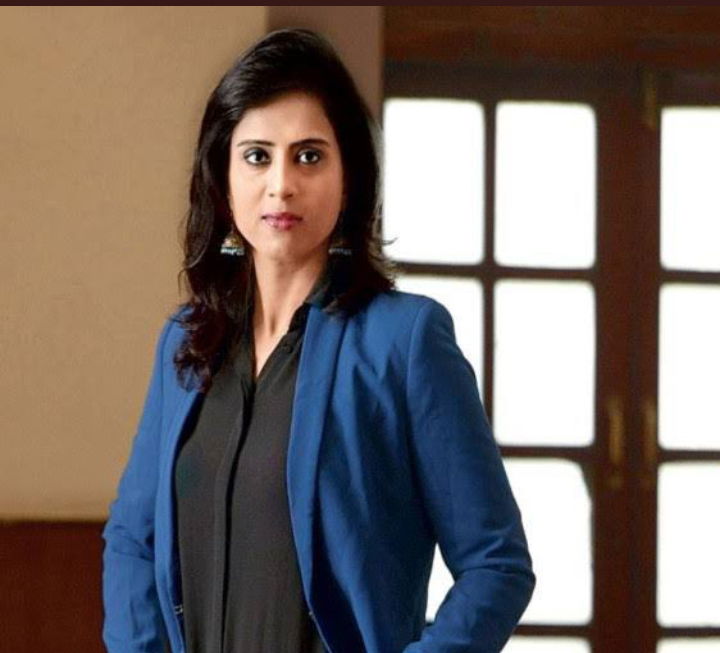 A Twitter user Mahaguru, username- @wittymaharia shared the story of Kinjal Singh who snatched Justice from the hands of destiny for her father. Here is the thread-
What I am going to share with you is not a bollywood story, but a real life incident. Many must be aware of it, but still sharing.
The story began in the year 1982. One October night, a DSP in police, KP Singh, known for being a strict and honest office, posted in Gonda, was informed about an encounter going on and he rushed out to reach the crime scene. His wife was expecting, with an elder daughter who was an infant, she got worried when Singh didn't return. And he came back, but not alive! The plight of the poor woman can't be described. But there was more! It was told that he died in the crossfire, but the truth was, that his subordinates only shot him, as they were hand in gloves with the dacoits.
Mrs Singh was broken, and gave birth to a baby girl after 6 months in this pain. Case was transferred to CBI as his team was involved. Mrs Singh got a government job, and spent the rest of her life knocking the doors of courts for justice for her late husband. She even took her daughters along. Kinjal was the elder one, and Pranjal, the younger. But she was unperturbed, tough like her husband, shuttling between Baliya and Delhi, to continue seeking justice.
The girls were good in studies and Kinjal got into Lady Shriram College Delhi, giving hope that now they can fight better. Destiny, however, had other plans. Mrs Singh was diagnosed with cancer soon afterwards, and yet she was fighting for a bright future of her daughters and justice for her late husband. In her last days, she made her daughters promise that they'll become IAS officers, and lost her battle to cancer in 2004. The girls were now orphan, yet resolved to take the fight to the end.
Kinjal took the responsibility of her younger sister too, and appeared for IAS. She couldn't clear in first attempt, but cleared it in 2008, what made this success sweeter was that the same year Pranjal too cleared UPSC in IRS. Strongly she fought the case.In 2013, they got justice and 18 policemen were convicted. However, in all these years, 10 had died naturally and 7 had retired from the service. But 3 were given death sentence and rest 5 got life sentence. Kinjal Singh, who took the baton from her mother for this fight, emerged victorious. She grew up amidst all the hardships one can fear, yet grew up to be this fierce power to beckon with. This is the story, and this is her! Respect and salute!
DISCLAIMER: The author is solely responsible for the views expressed in this article. The author carries the responsibility for citing and/or licensing of images utilized within the text.