India on Alert : China is plotting Insurgency and bolstering infra in the NorthEast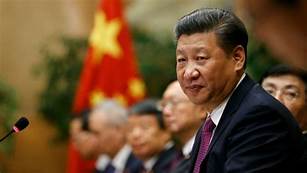 For the last 70 years, India has always trying to maintain peace and harmony with China by conceding Tibet to them during the 1950s and recognized Chinese sovereignty legitimacy and autonomy over the entire Tibet in a hope that China would pose a friendly and goodwill gesture towards India in return, India also recognized One china policy and never made any bilateral ties with Taiwan, but Chinese perceived our cooperation with them as our reluctance and weakness and covertly China launched break India policy to paralyze and destabilize India so that India can never become a threat to China in Asia and also at any global platform, for the accomplishment of that China got indulged in funding the Naxal militants operating in Central and East India via Nepal, arming and supporting secessionist movements in northeast India, providing military and naval assistance to Indian adversary like Pakistan, trying to take the issue of Kashmir in UN at the behest of Pakistan regarding human right violation and blocking the UN sanctions against Islamist terrorist like Azhar Masood and most importantly was Intruding in the Indian territory in both Ladakh and eastern sector of Arunachal pradesh and then encamping their troops and making baseless claims, India was still very afraid of China and therefore they walked away in UN when time of voting came on the question of Hong Kong so that China must not get antagonise, but after the galwan conflict Indian leaders have realized that no amount of appeasement and concession can neither make Peace with China and nor would ensure the security of our borders and also will not safeguard the territorial integrity of India.
China wary of the growing India Taiwan ties threatened India through its mouthpiece Global times that if India plays the Taiwan card then it could stoke insurgency as a legitimate response to India and would also derecognize Indian sovereignty over the Sikkim state of India, on the next day the insurgents in northeast ambushed an Indian patrol in which one Indian soldier of Assam rifle attained martyrdom, this was not any coincidence but part of a conspiracy of China, these Insurgents groups like NSCN/K, ULFA have been very instrumental to China and Chinese have always used them to cause chaos and instability in the northeast, Thailand, Myanmar and very recently Myanmar made the accusation on china that PLA forces in collusion with insurgent groups are promoting terrorism and other nefarious activities on their soil, China has very close links with these insurgent groups just like Pakistan have with much other jihadist organization, Northeast is very important from India's perspective since to extend and expand our commercial and trade network in the ASEAN countries Northeast is very vital to us, most of the tripartite projects like building of major road links to penetrate in Asean via Myanmar also lies in Northeast, India now needs to take a very cogent position over Chinese belligerence iin the Northeast, the more we get terrified of the Chinese the more they would harras us in the forthcoming days, Modi govt is aware of these insurgency groups and that was the sole reason why India conducted its first Surgical strike in Myanmar, India must not backtrack at any cost on Taiwan issue and not only India but European nations, America, Japan they are vehemently supporting Taiwan, to curb down these Chinese supported Insurgecy groups India, Myanmar, Thaland must also Launch a full fledge operation against Insurgents to break China indirectly.
As per the reports in Chinese outlets China railways have announced the construction of the Sichuan Tibet railway network between Ya'an in the southwest Sichuan and Linzhi in Tibet which is very close to the Arunachal Pradesh border of India, apart from that they would also undertake the project of building of two tunnels and power supply projects simultaneously, it is of immense strategic significance to China, Linzhi also has one of the five airports made by china in the Himalayan region, already China has laid a very large network of ammunition depots, airfields, railway yards, radar station, missiles bases in the Himalayas, this is a part of China's war strategy of constructing dams to block the water supply system, collapsing the banking sector of India by cyber-attacks, halting the electricity of the whole city through its various companies etc are China's way of doing war against the enemy state, the manner in which Chinese are proliferating their developmental projects near the border is just showing its long term plan of war against India, year by year China has consolidated its position very well in the border areas whereas on the indian side most of the projects are either at very slow pace or are still pending for the decades, this railway projects of China in tibet is of $48 millions and china is expecting to finish it by 2025, China is claiming that this would give a big boost to local developments but in the disguise of this so called development China is firming its hold in the entire tibet and in the long run also this railway dense network will provide help to china to transport the advanced military and technological equipment like long range artillery from the mainland, India in the future too will be hounded by china as they claim Arunachal pradesh to be a part of South tibet, India needs to be very proactive and assertive on Tibet issue to thwart China by calling Chinese activities and presence as illegal and tibet not its parts, India must raise this issue of Tibet in UN to teach china a lesson and if india choose to remain Soft on the tibet matter then soon people of Arunachal pradesh would be facing a severe danger from china, India needs to make itself strong economically as once its economy remains stable then it would enhance india's political, diplomatic and military capabilities.
DISCLAIMER: The author is solely responsible for the views expressed in this article. The author carries the responsibility for citing and/or licensing of images utilized within the text.