Lal Singh Chaddha – A survival kit for Pakistan Army deserters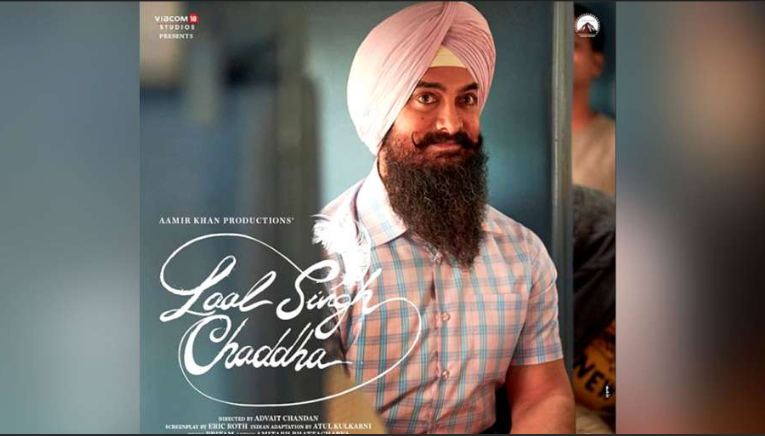 Yesterday I received the movie Lal Singh Chadda to be downloaded. The sound was compromised but we still decided to watch it. The film starts with Lal in a train and narrating his story to fellow passengers. The first dialogue is in Pidgin Punjabi and one is left wondering, why is this guy speaking Punjabi in Hindi? What was the desperation of showing Sardars in a mocking light, where they cant even speak their own language?  Following this, one is stuck by how unnatural Aamir Khan is looking. It is almost like watching an anime of a human which has been enhanced through the use of Artificial Intelligence. And then it strikes you. Artificial is the key word. The whole experience of this movie is un real in the worst sense of the word. It is un real, and it is based on lies.. The Operation Bluestar when Golden Durdwara was occupied by Khalistanis, is shown as an atrocity on the Sikhs. The riots in Delhi which followed in 1984 are shown in singular manner where Sikhs were attacked and terrified by Hindu mobs. The 41 year old heroine is shown as a college going teenager / 20 something and in the process they have turned she looks like a stretched playdough in some scenes, specially when she is shown on the catwalk. As far as acting and characterization goes, Kareena did not disappoint me at the least, because she is completely useless in the film.. Her character is like nothingness, with no depth and no charisma. Ironically, this fits true to her personality. I should also add, that at the ripe age of 41, the grand-daughter of Prithvi Raj, yet the mother of Taimur needed a flow blown kissing scene with Lal to keep herself 'relevant'in Bollywood.
The movie narrates important events from the 80s to the next 3-4 decades, but skips over the late 80s onslaught on Kashmir and the atrocities committed on Hindus there. On the death of Indira Gandhi, a potshot is taken at the country by showing an international news anchor relaying the news on TV, that the Prime Minister of world's largest democracy was murdered by her own guards. The Anna Hazarey agitation is shown and so is the 26/11 attack. The film makers have shown the picture of Ajmal Kasab and tried to establish the fact that he was 'misguided'. Largest of all, Kargil is shown as a joke, where Lal saves a Pakistani soldier who is able to live in India and later becomes Lal's business partner! Throughout the movie when Lal's mother wants him to remain safe and not step out of the room, she tells him dont go outside, bahir Malaria phel raha hei. When the Pakistani soldier asks him, tum pooja paat nahi kartey, Lal says meri Mummy kehti hein, Mazhab se Malaria phelta hei, aur God to dil mein hota hei. Ths Pakistani soldier manages to remain in India for over two decades without the Indian Army ever finding out that he is not one of their soldiers. He also strikes a very close relationship with Lal and ends up becoming his business partner.
I found the film to be unnecessarily stretched out and without anything which could hold me captive for more than 10 minutes. In many places I found it downright annoying. There are about 4 funny scenes in the film which invite a smile. One scene where Shahrukh Khan appears for a 15 second cameo, I was completely surprised at that one. Why would he do that just before his own film is about to release? Now he will face double trouble.
Overall, the film lacks grip, there is no captivating scenery, the background score and the soundtrack do not stand out.  Even to the most committed anti Saffron viewer, this film should honestly be a huge let down. Unless you happen to have an extra thumb at your disposal
DISCLAIMER: The author is solely responsible for the views expressed in this article. The author carries the responsibility for citing and/or licensing of images utilized within the text.