Mamta and the burning Bengal- Bjp MLA killed and hanged in West Bengal.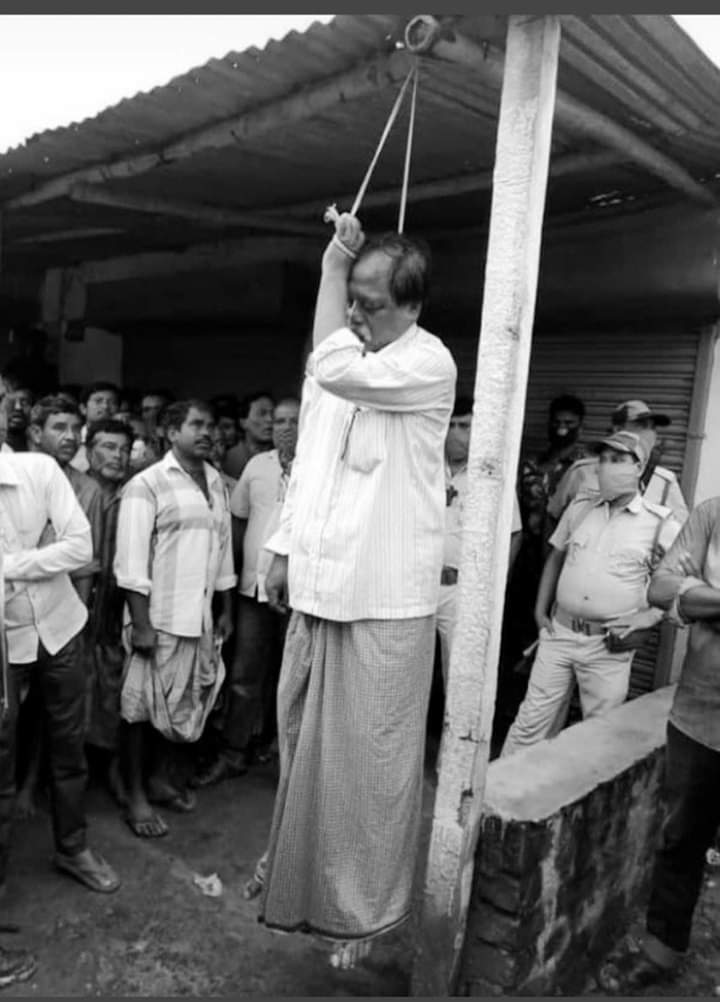 Today whole world including India is fighting against a deadly coronavirus. this virus causes bulk destruction all over the world every day from the beginning of this year 2020. More than 8 lakhs people are infected by COVID-19.
But our country India continues fighting with starvation, violence against corona worries, people along with corona since the month of March. At the same time, Mamta continues to make the worst situation in Bengal.

Read-New India-An emerging global leader of solar power production 

In the war against corona, most of the states government cooperate with the central government. But the Bengal government cross all the limit of inhumanity, irresponsibility. She still tries to satisfied his political will by crushing the life of people.
Mamta politics in during corona crisis.
In the war against corona, most of the states government has cooperated with the central government. but she ignores all his responsibilities and hides data regarding corona cases, not allowing and cooperate with the central team to survey, analysis even she didn't allow railway. She is such inhuman that she plays politics on corona patients dead bodies and allegedly hide casualty from families.
Today Bjp MLA From Hemtabad of North Dinajpur district of West Bengal, Debendra Nath Roy was found hanging and the family member of the respective MLA allegedly claim that he was killed and then hanged.he has joined Bjp in 2019, however, this is the matter of investigation but the earlier trend of murdered of Bjp leaders and RSS workers in past year rise question on Mamta government.

Read-Some famous personalities of India tested positive COVID-19
Mamta politics in Hoggly violence during the lockdown.
Previously, the violence occurred in Telinipara of Hoggly where Hindu's house and shops were burned and vandalised by Muslim because of questioning on coronavirus and she neither took strong against them nor allowing other parties MP, MLA to look over matter.
Mamta completely rules like a dictator in Bengal where every fundamental right of peoples and constitution of India are crush by their supporter and her.
Central government should take consideration of West Bengal to save the people and their human rights because Mamta is completely overruled the laws, constitution and humanity.
Do you think the centre should impose resident rule in the West Bengal?
Leave your comment…
To read more articles visit https://www.knowindia.xyz
DISCLAIMER: The author is solely responsible for the views expressed in this article. The author carries the responsibility for citing and/or licensing of images utilized within the text.