Mughals : The Sexual Predator dynasty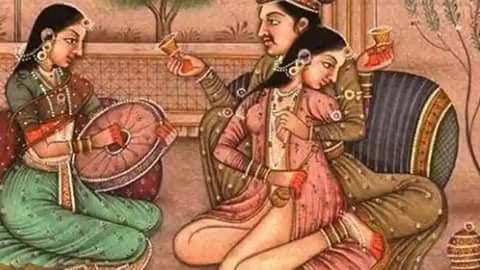 The history of the Mughals is replete with incidents of loot, murder, violence, murder of real fathers and brothers and physical relations with real mother, sister and daughters. If it is said that there is no such clan in the history of the world where no one knows the truth of the real father, then only one name will come – Mughal dynasty.
Humayun, who was addicted to opium, or Shah Jahan, who was having sexual relations with his real daughter, or Akbar, who had sexual relations with his sister, is very truth of the Mughal dynasty.
Akbar's debauchery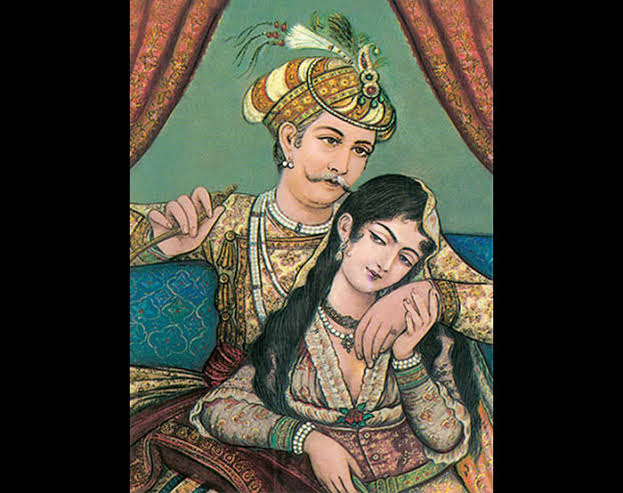 Akbar lost count of the Muslim women lives he destroyed with his lust. The Muslim woman Chand Bibi is also named in it. Akbar "did not marry" his real daughter Aram Begum for the whole life and in the end she died unmarried during the reign of Jahangir.
The most concocted anecdote that Akbar mercifully stopped the custom of sati pratha; his main motive behind it was after killing the husbands, he would get to sleep with Hindu women.
Similarly, after killing the prince of Panna and kidnapping his widowed wife, Akbar took her to his harem. Akbar used to go to Meena Bazaar in the veneer of women which used to be held on the first evening of every new year. Akbar ordered his courtiers to bring women attentively.
When the royal squads went out of the city, the women of Akbar's harem were locked in the palace like animals. Akbar also misused Islam for his ayashi. Since, according to the Sunni firings, a Muslim cannot hold more than four women at once, and when Akbar started keeping more women than him, Qazi tried to stop him. Angered by this, Akbar removed the Sunni Qazi and retained the Shia Qazi because unlimited and temporary weddings are allowed in the Shia fringe, such marriages are called "mutah" in Arabic.
Abul Fazl has described Akbar's harem as-
"There were five thousand women in Akbar's harem and these five thousand women were different from his 37 wives. A tavern was built near the Emperor's Palace. There were so many prostitutes gathered there that it became difficult to even count them. If a courtier wanted to take a new girl home, she had to take permission from Akbar. Many times there was a quarrel among people to carry beautiful girls. Once Akbar himself called a few prostitutes and asked them who was the first to enjoy them ".
Bairam Khan was Akbar's father and patron. Akbar killed him, & married his wife, ie a woman like his own mother. According to the Islamic Shari'a, non-Muslims living in any Muslim state had to pay the price to save their property and women from being snatched, called jiziya.
Some Akbar lovers say that Akbar abolished Jiziya. But its not even mentioned in history! Only this was a condition of forgiveness for Jaziya Ranthambore. The treaty of Ranthambore was written to liberate the Bundi chieftain from the "custom" of sending women to the royal harem. Which makes it very clear that Akbar had kept a pattern to demand the most beautiful woman in the family of the Hindu chieftains who had lost the war, and only Bundi had survived this cruel way. Thousands of incidents of Hindu women burning in the fire of Jauhar occurred during the period.
Jahangir's debauchery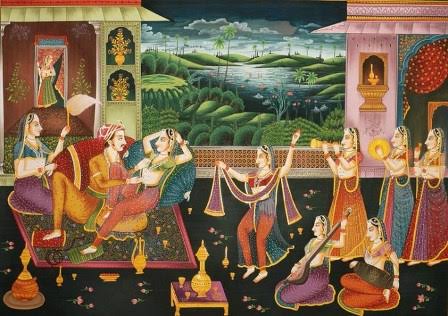 (Francois Bernier wrote, " Shah Jahan used to have regular sex with his eldest daughter Jahan Ara. To defend himself, Shah Jahan used to say that, it was the privilege of a planter to taste the fruit of the tree he had planted.")
Not only this, he did not let any lover of Jahanara fall near him. It is said that once Jahanara was in love with someone. Shah Jahan came, fearing that he hid in the harem oven, Shah Jahan set fire to the tandoor and burnt him alive.
Actually Akbar had made the rule that the daughters of the Mughal dynasty would not get married. Historians give many reasons for this. The result of this was that the girls of the Mughal dynasty illegally slept with courtiers, servants, relatives and even relatives, to relieve their physical hunger.
Shah Jahan, with the help of Jahanara, raped Mumtaz's brother Shaista Khan's wife several times. The 13-year-old Brahmin girl of Shah Jahan's royal astrologer was called to his palace by Jahanara and drugged and surrendered to the father, causing Shah Jahan to marry the 13-year-old Brahmin girl in the 58th year of his age. Later, the same Brahmin girl put acid on her face in her own hands to avoid Aurangzeb after Shah Jahan's imprisonment
Shah Jahan was so infamous for his sexuality, that many historians have held him guilty of having sex with his real daughter Jahanara. Historian Francis Vernier wrote that Jahanara, the elder daughter of Shah Jahan and Mumtaz Mahal, looked exactly like her mother. That is why after the death of Mumtaz, Shah Jahan started raping his own daughter Jahanara.
DISCLAIMER: The author is solely responsible for the views expressed in this article. The author carries the responsibility for citing and/or licensing of images utilized within the text.