Pakistani blogger Sarmad Iqbal attacked for celebrating Akshaya Tritiya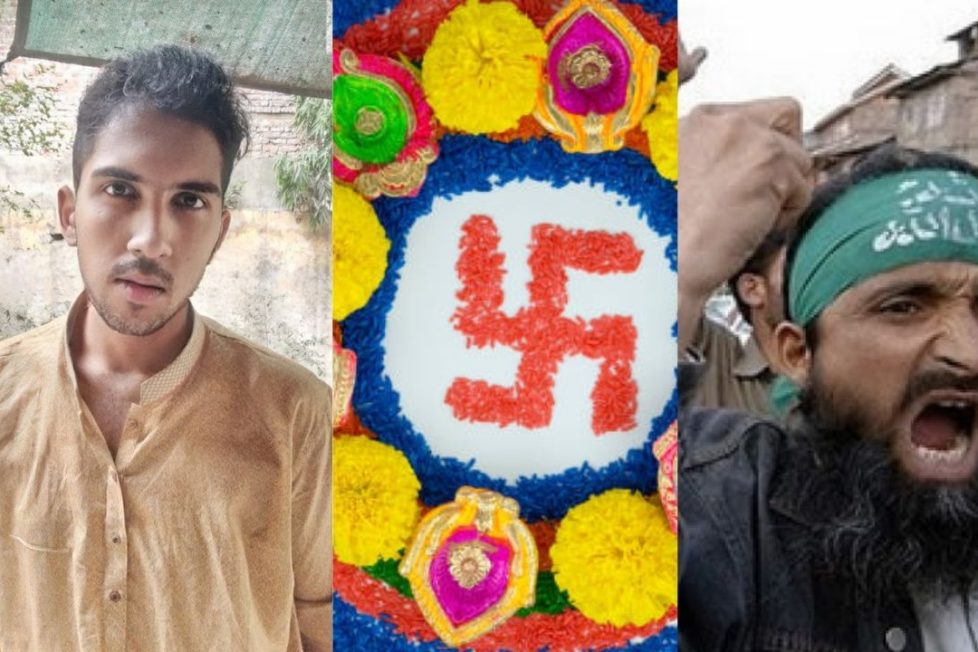 Pakistani blogger Sarmad Iqbal became a victim of bullying and trolling when on 3rd May 2022 he tweeted a picture where he wished everyone on the occasion of Akshaya Tritiya. The tweet had nothing hateful or communal but still, it became fire for many reactions which came from members of the Muslim community. The tweet was enough to trigger people. From being called "cow piss worshipper" to being cursed and condemned, Sarmad landed in trouble shortly after he posted a harmless tweet.
Muslim Twitter users not just reacted negatively but also warned him of the consequences and advised him to stay safe after this tweet as he is still in Pakistan. Sarmad has not responded to any of these demeaning reactions but it can be seen as a sign that either he is scared or he is just indifferent to what Muslims are saying about him.
In the tweet (Link: https://bit.ly/3KObSj0 ) that Sarmad did, there is a picture where he can be seen holding hands as if he is making a "Namaste" gesture and we can also spot a slight vermilion on his forehead but it is not very loud in its shade and is very light.
A Pakistani Twitter user named Mushahid Baig cautioned Sarmad in these words: "Bhai as Pakistani you never should wish Hindu". On the other hand, a user named Peaceful Soul warned like this: "Just be careful before wishing this from Pakistan. @sarmadiqbal7"
A Twitter user @DesiMad1 with an Arabic name on his handle asked Sarmad whether he is drinking cow urine or not. Similarly, a Pakistani Twitter user @AnamLatif9 with an Urdu name on her handle suggested to the Pakistani blogger that he is "playing with fire" or "face consequences". While the user named Saira Kazmi mocked Mr. Iqbal's Akshaya Tritiya by saying this: "Lanat ! On Eid day u also wish Hindu shame on u".
It's sad to see how just a wish on a Hindu holy occasion can trigger the worst reactions from followers of the so-called religion of peace. Intolerance has been a cornerstone of Muslim culture and now they show it openly by threatening a blogger only because he tweeted a Hindu wish.
DISCLAIMER: The author is solely responsible for the views expressed in this article. The author carries the responsibility for citing and/or licensing of images utilized within the text.