Pakistani Woman discusses Maximizing Sexual Kama Sutra- the Sharia way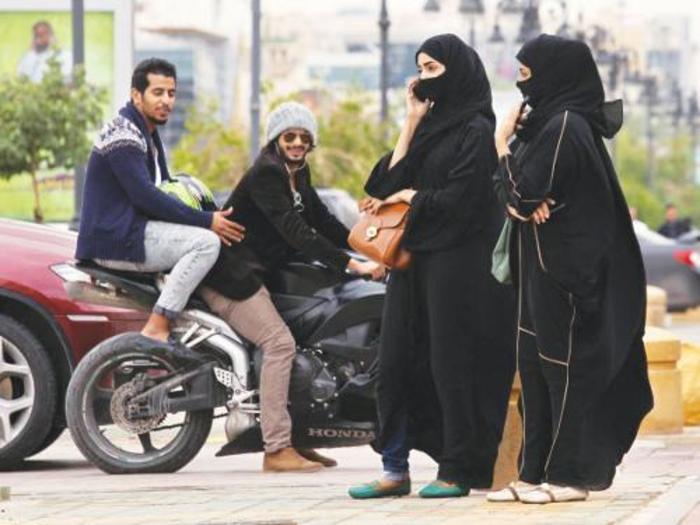 The sharia way = no anal sex.
Tarek Fatah posted a jolly tweet exposing the double-standard of Islam and exposing the purdah showing what seems to be an online meeting where a "sister" is telling women how to keep sexual relations fun.
There are lots of taboos in Islam where women feel averse to giving or receiving oral sex. Usually women practice more conservative positions in the bedroom as to not displease the sharia police. The woman in the video is trying to stress that different positions are okay and she seems to have said the following points in Hindi:
it's okay to have sex sitting, standing or laying down according to sharia;
one way to have sex is to lift up your wife if she is not fat… so that you can enjoy life in may ways;
Humans should do it in every way so that love increases between two people;
However, make sure not to take the back route (aka, anal penetration) but instead, take the road in the front for travel (aka, encourage vaginal penetration);
Having sex in different positions every day will make you look forward to it, and make you think "today we will have sex in this position, tomorrow, another position;
Life will not be a bore if you plan out sexual positions in your head first;
People often get bored with just one position;
Foreplay is encouraged when taking a shower and playing with each other and utilizing soaps and bubbles and this leads to penetration;
If there is a swimming pool in the house and there is no one around at night, sex can take place there as well;
In summary, keep the rules of sharia in mind!
The Pakistani hijab-clad woman however says nothing about a woman's pleasure nor does she explicitly mentions oral sex.
Source:
Tarek Fatah@TarekFatah·13Just mind boggling! Burka-clad Pakistani woman gives a talk to "Islamic sisters" on maximizing pleasure during sexual intercourse. From floor sex to bubble baths and in swimming pools, she lists various avenues towards sexual bliss that is permissible under Islamic Sharia Law. https://twitter.com/i/status/1343374920756187136
Images: Internet, https://kreately.in/halal-sexual-orgies/
DISCLAIMER: The author is solely responsible for the views expressed in this article. The author carries the responsibility for citing and/or licensing of images utilized within the text.