Part-II: Beauty Pageants-Truly empowering?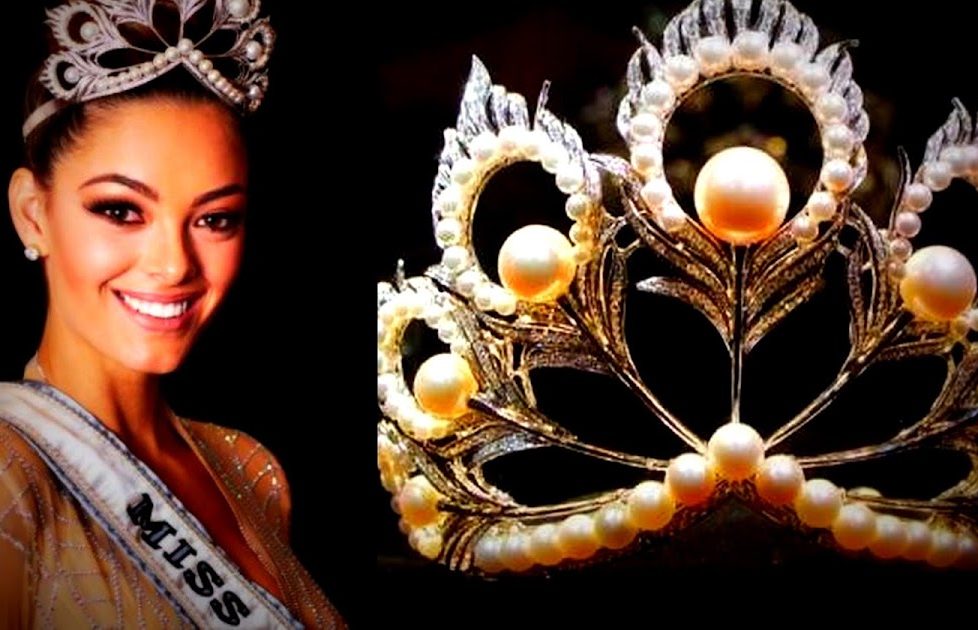 How truly empowering are these beauty pageants such as Miss India, Miss Diva, Miss World, Miss Universe etc., for young women, as claimed by organizers, contestants & its fans? Anxious and curious, I ventured into this journey of exploring the world of pageantry and its correlation with the 'glittering' glamour industry. After the first part (may read here, if not yet), let me put forward the second part of my findings, which may again not be agreeable to the pageant supporters, whom I would continue to regard as 'Fans or Beauty' in this part too. Well, let's explore 'rationally': how 'truly' empowering beauty pageants are for women?
INTRODUCTION
In the world, where swimsuit rounds are inevitable and the most viewed portion of any beauty pageant, something drastic and unexpected was going to happen.
Miss World Organisation, announced in 2014, their decision to completely eliminate swimsuit rounds from their pageants. Post this stunning step from Ms. Julia Morley, several other pageant organizers like Miss World Australia and Miss World America Pageants axed swimsuit rounds from 2015. Miss Teen USA ditched swimsuit rounds since 2016. Miss India Pageant also dropped the Bikini/Swimsuit round from their auditions, sub-contests and on-stage rounds since 2017. Miss Mondo Italia dropped the on stage beachwear round on-stage in finale since 2020 but continues to retain it in provincial auditions. Latest to follow the suit was Miss America Pageant since 2018.
MISS AMERICA DROPS SWIMSUIT ROUNDS AND WHAT THE CONTESTANTS AND FORMER WINNERS SAID
Gretchen Carlson, former chairperson of the Miss America Organization, announced on ABC's Good Morning America show in 2018, "We will no longer judge our candidates on their outward physical appearance…. This means, we will no longer have a swimsuit competition round."
She added further "We have heard from a lot of young women who say, "We'd love to be a part of your contest, but we don't want to be out there in high heels and a swimsuit. Guess what? You don't have to do that anymore. You're welcome. Please come join us,"
As expected, since then there has been a wave of widespread resentment and criticism across media platforms dubbing it as a 'risky and bad move' by beauty pageant organiser.
Reacting to such outrage, Nina Davuluri, Miss America 2014, the first Indian-American ever to win the title, confesses in her words that , "A lot of people don't like change (especially in pageantry business)…..Change is hard, but it's also really important."
Hence, as expected, widespread protest from 'fans of beauty' and even from several former pageant winners did lead to drastic dropping of viewership globally of Miss World events as well as other beauty pageants who preferred to axe the so called 'women empowering swimsuit rounds', in last 5-6 years.
However, many prominent personalities from across showbiz world and other fields including several former pageant winners and contestants have welcomed the change as a progress in right direction.
In a 2020 BBC article, actress Minnie Driver had in fact echoed the same emotions as that of Miss America 2019, by hoping that though beauty pageants are a 'way out' for many women, she envisions a future where they are turned into educational tournaments, without representing females as objects.
It is relieving to see that Miss America 2019 and Miss America 2022 have duly recognized that women have been historically treated as objects and women's value should never be placed in their appearance. Miss America 2022, Emma Broyles, has further told to Insider portal on the swimsuits rounds,"…It's frustrating, and it's definitely frustrating as a young woman growing up in America."
Now they are thrilled and glad they didn't have to wear a swimsuit to win the crown and the scholarships in Miss America 2.0 competition. Miss America 2019 and 2022, further have said that they were always skeptical of the real intention of swimsuit rounds and with the same gone; they feel more empowered having been able to sharpen and showcase their true talents before the world.
In exact words of Broyles, Miss America 2022, for the Pageant contestants ", We don't have to put on a swimsuit to get people to listen to us. We don't have to wear a ton of makeup or a fancy dress to have people listen because truthfully it doesn't matter.", She further added. "What really matters is what we have to say and what we want to do and what change we want to make in the world."
Without swimsuit rounds, they are happy to have saved themselves from being pushed into unhealthy dietary regimes designed to achieve 'the sexy body'.
Miss America 2019's conviction that because of no swimsuit round, she could eat more healthily and maintain her natural body frame is a wakeup call for all those young aspirants who obsessively strive towards achieving the stereotypical beach body standard desired in the pageants.
Citing the infamous case of Miss Universe 1996 in this context, one may realize how deeply trenched is the obsession for the 'beach body' in beauty pageants.
In 2020, Alicia Machado revealed about her struggle with anorexia (eating disorder) after winning the Miss Universe title in 1996 as an 18-year-old, when she was constantly threatened by pageant authorities of removing her crown unless she loses the weight gained.
But it is satisfying to know that many from current generation are realizing the true value of their self and their body, especially after Miss America eliminated swimsuit rounds in 2018.
Miss Mississippi 2018, Asya Branch, proudly calling herself as the first class of Miss America 2.0, welcomed the changes and said, "Your appearance in a swimsuit doesn't dictate your ability to be Miss America. Previously, [viewers] have questioned, 'How did this person become the winner?' and now they'll have more insight into what we stand for, and who we are." These words from the contestant echo the truth further as to how swimsuit rounds shape the viewers definition of beauty in pageants.
In support of the above views, Miss Arizona 2018, Isabel Ticlo, who was also the winner of fitness award at her state pageant, said "I don't think these changes are saying you don't have to be healthy, you just don't have to be judged in a swimsuit, anymore," she says. "Progress is a great thing, and change usually leads to progress."
As both an active duty soldier in US Army and a Miss America 2022 competitor Miss Colorado Maura Spence-Carrol has always sternly opposed traditional "body positivity", as peddled by Miss Universe and Miss USA type pageants. She said that the traditional definition of body positivity still has us focusing on appearance which is wrong. Rather it needs to be on performance. She endorses performance or evidence-based body positivity which is about fostering long-term habits that allow you to reach your goals healthily without harming the real value of one's body.
Her message, she says is simple: "Don't make decisions about your life so that you can conform to the era's arbitrarily set beauty standards. Rather, fuel your body in a way that allows you to become the best version of yourself, personally, professionally and spiritually." She further cites one study that reports that 78 percent of teenage girls in USA report being unhappy with their bodies. According to the Centre For Mental Health Services, 90 percent of those with eating disorders are women between the ages of 12 and 25. A similar survey from the UK found that over half of respondents worry about how they look.
According to Certified Intuitive Eating Counselor, Crystal Karges, there have been always eating disorders among participants and young aspirants of Miss Universe Pageant and other pageants, where swimsuit rounds are part and parcel.
WHAT IS HAPPENING IN INDIA?
In India too, there has been sharp rise in anorexia, bulimia and depression among young school and college going girls who feel physically inadequate since they find themselves falling behind on the beauty standards laid down by pageants. As a result, also admitted by a celebrity dermatologist and cosmetic surgeon, hosts of teenagers (even as young as 13) now a days swarm in her clinic for cosmetic procedures like lip fillers, rhinoplasty, under eye socket fillings and many more one can imagine.
It is in this age bracket primarily, when young girls and women are most vulnerable to any criticism of their physical appearance, which lures them pretty easily into the glitz and glamour of the pageantry world, coercing them initially to many unimaginable compromises which later becomes willful endorsement as a part of internalizing the market and job expectations as their personal choice to save the career for which they have endured so much.
WHAT MISS WORLD AUSTRALIA CONTESTANTS SAID ON SWIMSUIT ROUND
As far as finalists of Miss World Australia 2017 from New South Wales (NSW) state are concerned, they are glad that swimsuits rounds are no more in Miss World Australia and Miss World Pageants. They have wholeheartedly embraced the 'more sensible' FITNESS gear (like gym wear, sportswear, active wear etc.) instead of the bikinis, to showcase their fitness level and healthy bodies.
One of the contestants Alison Mitchell, 23, said in 2017 that if the swimwear category would have been still there she wouldn't have bothered applying in Miss World Australia pageant. According to her, beauty should not be defined by "how you look like on the beach."
Impressed by Miss World, she further said, "Miss World stood out to me because it doesn't have that swimwear section". She also revealed that since she had previously trained for body building competitions, she was well aware of how toxic that lifestyle becomes when you compete concentrating on bodies only. Taking a cautionary step for staying away from the stereotyped, unhealthy beach bodies promoted through pageants, she realized, "I think I would fall into the trap of 'This is what I'm meant to look like'. I'm 23; I'm still going through body issues."
Another finalist, Lavinia White, 22, though is a bikini model, said that the Miss World Australia pageant, after swimsuit ban, has become more about fitness than looking stunning in a two piece. She added," "It takes away that element of superficiality [from the body] and becomes more about the girl instead of her standing their half naked in a bikini. It means the winner is picked based on the girl and who she is instead of her having an amazing body."
INTERNALISATION OF BEAUTY STANDARDS BY CONTESTANTS AND WINNERS
Citing a couple of instances of such 'internalisation' from history, let's go rewind the clock back to 1948 Miss America Beauty Pageant when one of the most important of the part in the pageant had young women competing in swimsuits, including the crowning. Miss America 1948, BeBe Shopp has recently admitted that during her pageant days, as a 18 years old young woman, she had to 'accept' gawking as a part and parcel of the pageant where you have to parade and pose in swimsuits before fully clothed crowd. But after winning the crown, she was thrilled to have clinched a scholarship that would put her through music school. Thus, high aspiring women had often chosen to participate in such pageants and paraded in swimsuits, to help themselves achieve other significant goals in their lives, in the process conforming to the pleasure needs of 'fans of beauty'. It continues to happen now too.
Another incident that portrays how beauty standards promoted by pageants gets internalized among women across generations, is the crowning of Miss Grenada, Jennifer Hosten, in her swimsuit as Miss World 1970, who seemingly in a bid to inspire more women to get into swimsuits to be declared as 'beautiful', said that she believes beauty pageants can be an empowering place for women. This show of blatant internalization continues even now, thanks to many recent 'beauty queens' who boldly and gladly embrace the market standards and comply to the expectations of the 'fans of beauty', believing it to be the decision of their selves.
Let me cite another example of a recent incident of a 'compromising mind' (which I shall elaborate in the upcoming section of the article again), involving a young model opening up on her ambivalence while competing in the bikini round of an audition for Miss India 2011, in spite of her having experience on the ramp in 'skimpiest of the clothes' and still not becoming comfortable in bikinis at all. She ends up with an 'acceptance' that she eventually has to succumb to the 'needs' of the pageant and 'satisfy' the 'pleasure' of the audience, to stay in the contest and boost her modeling career.
Thanks to one of the 'IT professional turned You Tube pageant expert cum winner' and the pageant organizers who openly recommend cosmetic procedures and surgeries to 'excel' in one's beauty features and physical attributes in order to enhance the chances of success in pageants. On one hand, she assures the aspirants that scars and stretch marks don't matter and one should be proud in her skin, while on other hand she recommends to get them covered by make up and do cosmetic 'corrections' to showcase an 'excelled' body to the judges.
Seriously, corrections? It may be noted that Corrections are needed when one is convinced that she has lacunas and deformities in her looks or body. So it is exactly the opposite of what pageant experts claim that bodies don't matter much, it is the confidence and intelligence in pageants. Such hypocrites you are?
The Youtuber pageant expert should recall what happened in 2019, when Femina Miss India came under fire for short listing only fair-skinned women, in a country where skin tone varies rampantly across its length and breadth. In a Hans India article, Mumbai-based stylist Archa Mehta even supported the pageant's logic in doing so that if 'dusky' people are included, they may not reach the final rounds at Miss Universe or Miss World, where fair skin is considered important.
Thanks again to the YouTube pageant expert for coming to the rescue of all those dusky aspirants, who otherwise would have has their heart broken into million pieces. I am sure she must be having some 'appropriate' cosmetic procedure in her mind to enhance the skin tone to meet the pageant standards. She and her gurus in pageant world are truly a life saver for the cosmetic industry!
In a time, when contestants and viewers in Britain are encouraging for more make up free presentations on stage, is it not pertinent for our 'desi experts' to not push the stereotypical, archaic notion of beauty while hypocritically screaming from the rooftops to be comfortable in one's skin as well ! People with two face, indeed.
This is how beauty pageants create demand to achieve superficial beauty and set so called health and beauty standards (that calls for external validation) through cosmetic procedures, high end cosmetic products and promote (empowerment by on stage parading in) swimsuits, by making the target market feel physically inadequate and low on self esteem, and then go all guns blazing to 'rescue' those 'distressed damsels' into the glitz and glamour world of pageantry, promising to bring the entire world under their feet, but it is far from truth. I have tried my best to cite some of the countless unpleasant experiences that pageant winners and contestants endure but hardly get reported, in this article. Due diligence can unearth many more of such harrowing ordeal of the 'queens of beauty' that can shake the very foundation of the pageantry world.
MORE SUPPORT IN FAVOUR OF REMOVING SWIMSUIT ROUNDS
Now let's see how several former pageant winners and renowned personalities from show biz and pageantry world have also welcomed the move of removing swimsuits round from certain pageants.
As far as Mallory Hagan, Miss America 2013, is concerned, "Changes to the swimwear element of the show are clearly a step forward. I don't think there is a world where this isn't a positive step,.
She added, "We have no shortage of Instagram models and health and wellness models out there who put their bodies on display, but we don't have plenty of young, motivated, service-minded young women in the public eye to look up to. That is the void Miss Americas have been filling for years, and the job description isn't changing, but now we are able to show the public what it is we've been doing all this time."
Miss America 1948 winner, BeBe Shopp, is quite glad to see the swimsuits done away. She has said, "We've got to change to keep up with the women of this country", and has further added that she has little patience for those who yearn to restore it. However, she might accept the swimsuit round back only if pageants return to the 'one-piece type swimsuits' from her times in 1940s.
Interestingly, one may note that the very modest swimsuits of her times is now almost of the same length as today's 'modern, progressive' mini skirt type attire of women in parties and public events (especially in West). According to some 'progressive view', if old modest swimsuit is brought back into fashion, it will impede the right of women to be empowered!
Wholeheartedly supporting the ban of bikini rounds in Miss Teen USA since 2016, Miss Teen USA Katherine Haik 2015 has said, "I have been an athlete my entire life. As a member of a softball team and a competitive dance team, I spend a lot of time in athletic wear. This new direction for Miss Teen USA is a great way to celebrate the active lives that so many young women lead and set a strong example for our peers."
Well such strong support from former winners and recent contestants does challenge the commonly peddled (by so called pageant experts) stereotypical notion of swimsuits being the best option for evaluating fitness, athleticism and healthy lifestyle of a contestant in pageants.
Most probably, Prahlad Kakar and Miss USA 2019, Cheslie Kryst would like to revisit there belief system on how best fitness level should be assessed in pageants, from Miss Teen USA Katherine Haik 2015, active duty soldier in US Army and Miss America 2022 competitors Miss Colorado Maura Spence-Carrol and Miss Arizona 2018 and contestants of Miss World Australia 2017.
Prahlad Kakar, while peddling his stereotypical, narrow definition of beauty and body fitness, as expected from an advertising stalwart, has expressed his displeasure when Miss America too eliminated swimsuit round, saying "The bikini or the swimwear round should be an integral part of a beauty contest. After all, what is a beauty contest? It is one that judges you on the basis of a good face, body and brains. And the bikini round judges your fitness levels," he asserts. He places the brains last in order of parameters in judging beauty in pageants and subsequently goes on to downplay it altogether by a rejoinder that those who want to contest with their brain, they are more eligible to participate in spelling bee or other such competitions, not Beauty pageants.
As far as Miss USA Cheslie Kryst 2019 is concerned, she in an interview to Insider magazine had said that she finds swimsuit rounds quite exciting. She believes it as a platform to showcase how hard she has worked for her abs, thighs and calf muscles and to tell the world that she proud of her body.
Well, taking a cue from Mr. Prahlad who thinks beauty pageants are not suitable for the spelling bee lovers, Miss USA 2019 should, as per my sincere suggestion, be inspired from her bodybuilder father and compete in several women categories of IFBB organized disciplines like Physique, Bikini-Fitness, Body Wellness Fitness, Fitness, Bodyfitness etc or participate in several Fitness Challenge Competitions like in Cross Fit events , if she really loves showing off her athletic, muscular thighs, abs, calves etc and also prove its functionality, instead of simply walking on the ramps of beauty pageants where, as popularly claimed by the organizers and former winners like her, focus is on how confidently you present your body in swimsuits rather than simply what size swimsuit you wear and how the body appears superficially !
However, I would appreciate Miss USA 2019 since she has extended her support to Miss America's decision to do away with swimsuit rounds, accepting the fact that for many women, swimsuits is not a means of empowerment and it is not the only way to achieve so. She seems to be perfectly respecting the others views instead of ridiculing the 'other' women as timid, lacking confidence and full of insecurities.
MISS UNIVERSE JUDGES ON INTELLIGENCE TOO?
According to the Miss Universe pageant organizers' claims, winners must have intelligence and poise to handle the demands of their title. However, a former judge and a philanthropist, Scott Lazerson, told Forbes in 2011 that the winner is decided predominantly on her looks. However, exceptions may be there but are quite rare.
In an interview by Ms. Kiri Blakeley published in Forbes, when asked about the primary parameters for judging in Miss Universe pagents, he initially gave a typical answer as peddled by the pageant organizer. However, when asked to give a honest answer, he laughingly replied ", Beauty, beauty, beauty. It's all about beauty. But read their bios. Every single one of them is smart, too,"
Next, when he was asked whether a selected few whom he perceived as smart and intelligent, could make into finals. He laughingly replied ,"No". Well, it seems smartness of the contestants is valued only on papers in pageants and are to be used for introduction purpose only.
Further he was asked whether these contests uphold women to an impossible standard of beauty and encourage young women to have issues with their weight and looks. Though he initially (quite strategically) replied that he believes these contests encourage young women to strive for excellence both within and without, he recalled about three contestants who when 'presented' themselves in bathing suits appeared so devoid of any bosom that the judges showed signs of shock as they scored them.
The interviewer from Forbes, then, made a quick remark after this confession," You are not going to see an A-cup winner in Miss Universe."
Such an observation implies how a woman's bosom size also influences her scoring, especially in swimsuit rounds, which involves crude and undignified way of scrutinizing a woman's physical attributes, thus encouraging most of the pageant contestants to resort to cosmetic procedures to enhance their bosom and other features and make themselves pageant ready. Is this how pageants promote confidence in one's own skin?
Well, an advertiser, a former Miss Asia Pacific runner up (in upcoming section of the article) and a former Miss Universe judge have again spilled the beans on what beauty pageants predominantly and preferably judge, much to the 'heartbreak' of die-hard fans of beauty pageants and in contrast to what pageant organizers often claim.
Personally speaking, I appreciate Miss America to be brave enough to promote evidence-based body positivity with impeccable clarity in their official portal and have incorporated the same as a criterion to judge the contestants, thereby turning against the tide.
Also, I congratulate Miss Teen USA to recognize the value of health and fitness among young teenage girls in right way, without exploiting or objectifying their bodies.
As experienced by many, evidence based body positivity is revolutionizing the way beautiful and fit bodies are and should be judged, which I am sure won't go down well with the big fat sponsors of the 'skimpy' and so called 'empowering' outfits, pageant specific 'diet regime planners' and not the least, previous winners who have competed in swimsuit rounds and have been vocal supporters of the round as their favorite part in pageants. Ideally speaking, given the social and health context, the formers winners should be rather doing the opposite, since they have been ambassadors of several social and health causes globally. Instead, they mostly prefer to see the young aspirants as business opportunities for the pageant organizers, sponsors and eye candies for the 'fans of beauty', whom they keep on thanking for their life changing experience.
MORE INDIANS SUPPORTING BAN OF SWIMSUIT ROUNDS
Back in India, agreeing with Miss World, Miss India and Miss America's decision for scrapping swimsuit round, filmmaker Madhur Bhandarkar has said, "Beauty contests must not restrict themselves to judging not only physical looks but be an all-round personality contest. Banning it will put the spotlight on the complete personality of the woman. This is a must in this era of women empowerment when they are judged not on the basis of their looks alone but capabilities as well." It is quite obvious that such words of wisdom is coming from his experience gained while researching for movies like Fashion , Heroine and Calendar Girls etc, which rips apart the dark alleys of the glamour industry.
Sathya Saran, author of 'How to Look Like Miss India', in support of Miss America, has said that the move will make Miss America more inclusive and bring about a discernible change in the tenor of beauty contests. She has further asserted, "Why have something that objectifies women and then complain about what is happening? Even though the bikini in most western countries is no big deal, it is still looked at as a garment that focuses just on the physical attributes of a woman. Why not move to the next level is what the people there must have thought. In any case, the era of beauty contests is going downhill,"
Naina Balsaver, Miss India 1976, too supporting Miss America 's decision on swimsuits round has opined, "Even though I am far from conservative, I feel they should do away with the swimwear round,". According to her, "It's high time the focus should shift from the body to the brain, what are the contestant's dreams and plans for the future. Let them feel empowered the right way as they inspire others."
These words of wisdom may sound toxic to several 'fans of beauty' who are desperate to see women in swimsuits, to many pageant aspirants who passionately yearn to get into the skimpy attire to feel 'empowered' and to all those pageant organizers, who have been shamelessly capitalizing on the bodies of young women in name of empowerment and body confidence.
MISS WORLD WINNERS FROM INDIA GLAD WITH MISS WORLD PAGEANT DECISION
In 2014, as soon as Miss World Organisation announced that they are doing away with swimsuit rounds from the pageant, Miss World 1996, Ms. Aishwarya Rai, expressed her happiness in a news conference. However, she was cautious enough to not sound hypocrite by further saying that the swimsuit rounds have never been the imperative factor for the crown, so why to keep it anyways?
Besides her, words of, Miss World 2000, Ms. Priyanka Chopra too heaped praise on Ms. Julia Morley's decision. She also confessed that she always felt weird and awkward about parading on stage in a swimsuit since stages are not the natural environment for the swimwear. She further added that she feels lucky that during her Miss World competition, there was no on-stage ramp walk in swimsuits; else it would have been difficult for her to compete.
MISS WORLD AUSTRALIA WINNERS AND A STATE FINALIST IN SUPPORT OF SWIMSUIT BAN
In line with the above two Indian pageant winners, Miss World Australia 2014 Courtney Thorpe, too came out praising Miss World organization's decision to ban the swimsuit round saying it was time for people to focus on the contestants' personalities rather than their bodies, thereby aligning with the organization's values.
In her words, Thorpe told to Channel Nine's Mornings in 2015:-
"I think it is fantastic that it [the Miss World competition] is really pushing into the future and we are so much more than just our looks and so much more than just our bodies. "
She further said, "This (2015) is the very first year these girls are getting out easy, so these girls get to enjoy the no bikini round section. Miss World is about being holistic.' Most importantly, Thorpe proudly admitted that she chose Miss World over Miss Universe since the former is much more focused on philanthropy.
The point that Thorpe chose Miss World over Miss Universe gives us an insight that depending on how a young pageant aspirant perceives her source of 'empowerment' (her body or her passion for philanthropy), she primarily chooses the 'pageant 'right for her.
Besides Miss World Australia 2015, Esma Voloder, Miss World Australia 2017, supporting the elimination of swimsuit rounds in pageants, said that banning the bikini was a good step forward as it allows the girls to focus on other aspects of the competition, like talent and interviews. She also confessed, "A major part of why I did Miss World was because there was no swimwear,"
Giving her views on importance of a healthy body and explaining how pageants with swimsuit rounds often push the contestants towards stressful, unhealthy lifestyle, she said "I think it is really important to take care of your body, and I do that anyway, but as soon as there is pressure on you, I feel like the anxiety and stress can kick in."
Let me cite one last, but the not the least , powerful view from one of the Victoria state finalist of Miss World Australia 2018 on how more empowering and significant pageants have become after dropping the swimsuit rounds. She firmly said, "I applied because I wanted to be an inspiration to show that you can still wear your long shirt and rock your turban, and still be confident and beautiful."
She further asserted that "Beauty pageants are about your personality and who you are, and beauty is not just on the outside. In pageants, a bunch of girls can come together, empower one another and say 'no', and they will change the rules."
MISS WORLD VS MISS UNIVERSE
Such inspiring words from strong women, who want to get rid-off the very reason which have tarnished the image of beauty pageants and shrouded the real purpose of the same, seem to be falling on deaf ears of Miss Universe pageant organizers, the second oldest beauty pageant in world. Miss Universe pageant (and others like them) still has multiple evaluative on and off-stage swimsuit rounds and sub-contests. As a result, it has not only succeeded in retaining its viewership during the dearth of bikini clad women in rival pageants but continues to gain millions of fans by leaps and bounds every year, surpassing the popularity of Miss World and becoming one of the most viewed globally televised show in the world. One can observe the stark difference between the subscribers of the official social media accounts of Miss Universe and Miss World. The former is having more than 150% more subscribers in their YouTube channel and more than 600% followers in Instagram than the later highlighting the craze for a woman's body in swimsuits compared to her talent and persona ! Similar situation persists in Twitter and Facebook accounts too. Based on this social media reach data alone, a layman can even comprehend why Miss Universe is hell bent to retain the 'crucial' swimsuit round for sake of their business and brand value and keep on complying with the viewers' choice.
Donald Trump, former US President and ex-organizer of Miss Universe, in 2014, in fact celebrated the decision of Miss World Organization to end this (in) famous round, as a phenomenal business opportunity to overtake the rival pageant in terms of viewership and sponsors. Miss Universe stuck to their strategic move and has flourished since 2014 while Miss World is staring towards possible financial losses, unless they reintroduce the 'swimsuit/bikini element' in whatever modest format possible to rekindle the 'interest' in their contestants and the pageant.
Also as a part of their business strategy, Miss Universe continues to be hypocritical by claiming that they do not enforce swimsuits on contestants during the swimsuit rounds, and these rounds are meant only for judging the level of fitness, healthy lifestyle, athleticism and body confidence etc. of the contestants.
Any sane mind can figure out that it is a naked lie; otherwise contestants like Miss Universe Bahrain 2021 and others in past who attempted to cover more while swaying their bikini bodies on stage have hardly qualified to the final rounds? Are they being penalized for trying to swim against the tide? In fact, Miss Universe Bahrain 2021 was ridiculed mercilessly for choosing to cover up more and being a short heighted candidate this year.
And also, if swimsuit rounds are really for what Miss Universe and disgruntled fans claim, then why did Miss Universe Organization never took suggestions of Israeli local organizers seriously and repeatedly rebuffed them when they opined for parading the contestants in sportswear in place of swimsuits. Are swimsuits the only way to showcase one's health lifestyle and fitness level? Will wearing sportswear or gym wear obstruct judges and 'fans of beauty' in evaluating the health and fitness of contestants and will it make the contestants feel less body confident??
MISS TEEN USA VS MISS USA VS MISS UNIVERSE
As opposed to the present unheeding attitude of Miss Universe Organization towards demand for scraping the sexist and objectifying swimsuit rounds in Miss Universe events, it is duplicitous to find how the Miss USA organization (that sends women to Miss Universe and organizes Miss Teen USA pageant) in 2016 realized teen girls parading in bikinis and swimsuits on stage as 'more exploitative' and 'more objectifying' in Miss Teen USA pageant compared to young women of 18 plus doing exactly the same on stage 'less exploitative' and 'less objectifying' in Miss USA and Miss Universe pageants.
This makes me wonder as to what level of 'exploitation' and 'objectification' of young women is acceptable according to the conscience of Miss USA Organization, which keeps them 'inspired' to retain swimsuit rounds vis-à-vis take a 'drastic step' to axe the most viewed part of the Miss Teen USA pageant, and risk replacing it with so much modest athletic wear category in a bid to celebrate women in a more positive way.
Further quoting the words of the then Miss Universe president Paula Shugart ," This decision reflects an important cultural shift we're all celebrating that empowers women who lead active, purposeful lives and encourage those in their communities to do the same. Our hope is that this decision will help all of Miss Teen USA's fans recognize these young women for the strong, inspiring individuals they are."
Well, it seems according to Miss Universe organizers , it is okay to 'exploit' and 'objectify' young women of 18 plus in bikinis and swimsuits, for growth of business and viewership in name of 'empowerment' so that they can 'inspire ' other women and can show how 'strong' they are to the fans and judges of Miss Universe pageant, while sportswear and athletic wear is enough for measuring the same physical parameters in case of teen girls, as if the maximum size of sportswear possible to manufacture can only fit a teen, and not a young woman !
Do the bodies transform so rapidly between these two age groups that the judging requirement changes drastically- from being practically modest to least modest ? Can't athleticism be judged suitably if both a teen and young woman wears sportswear? It is well known how Miss Universe organizers continue to showcase bodies of young women parading in swimsuits on stage to stay ahead in viewership and sponsorships, compared to some rival pageants who have preferred to axe the swimsuit round, while at the same time appear noble, ethical and concerned for recognizing the 'real' value of young women in USA and around the world.
Seriously, Miss Universe organization?? Can any business organization be more hypocritical than you ??
MISS ENGLAND CONTINUES THE 'OPTIONAL' SWIMSUIT ROUND
The above questions also apply to Miss England organizers, who though banned the mandatory on-stage parade of swimsuit clad contestants in 2010, continue with swimsuit round, repackaged as 'Miss Beach Beauty' which the organizers claim as an 'optional round'. However, in a strategic bid to retain their viewership and business, the beachwear round is still a fast track sub contest, winner of which get promoted to top 20 of the overall contest and the 'top 20 beach beauties' in this sub-contest are scored 'preferentially' to increase their chances of winning the pageant. All the contestants in this round are given to wear eco-friendly swimsuits in the name of promoting environmental concerns, as if environment can be saved only if a woman wears swimsuits of eco- friendly material.
In a nutshell, swimsuit round is still very much there as an evaluation round which can affect the chances of any contestant, who prefers not to don a swimsuit, and still hope to win the contest, by scoring them down and enhances the chances who poses 'confidently' in swimsuits by scoring them up. Thus, even after banning the swimsuit round since 2010, Miss England pageant now says, "Hey! If you wear swimsuits, you get points and promotion in contest, and if you don't, you lose points and fall behind. You are responsible for your decision. Don't blame us if u lose or feel objectified…,"
This is nothing but a classic tactics where if a rule (swimsuit round in this case) can't be mandated any longer after severe criticism and fear of backlash, it is repackaged as being inclusive and empowering by purposefully creating a competitive environment in which an 'optional' rule generates inferiority complex among the non-participants and puts them at disadvantage, thereby coercing or luring them to compromise on their original decision, give in to peer pressure and join the 'cabals' of swimsuit wearing empowered beauties, let alone allow them freely to even dare to opt out of the so called 'optional' beach body round.
MISS EARTH SAVES THE ENVIRONMENT THROUGH BEAUTIFUL BEACH BODIES
Another major international pageant which does beauty business in the name of championing environmental and climate concerns is Miss Earth. Though they claim to be a forerunning organization which promotes fashion from recyclable material, judges the contestants based on their knowledge on climate issues and policies and a chance to the winner to become spokesperson of the UN affiliated environmental organizations, it is interesting to note that in most of its editions , the 'knowledge on environment' carries about 30% of the total score in preliminary rounds while more than 50% of the total score is meant for judging the beauty, form and figure of the contestants and their poise in skimpy bathing suits, fancy dresses, high heels and loads of make-up.. Though there are other sub contests involving evening gown, talent, sportswear etc, the swimsuit and/or beachwear rounds is repeated multiple times to enable contestants accumulate points and in preliminary and final stages, the swimsuit rounds are again done for eliminating the contestants with 'unsuitable' form and figure. It is interesting to observe that, in swimsuit rounds, contestants clad in swimsuits and bikinis are made to share their viewpoint and prove their knowledge on environmental concerns to an audience. Besides this, in some editions, they also carry placards with environment related slogans, half-naked in a bikini or swimsuit, as if Earth can be 'saved' and awareness on environment can be raised by 'talented' women of our planet most effectively when they are clad in skimpy bathing suits!
I fail to understand here what loads of makeup, form and figure of a contestant in skimpy swimsuits parading on stage, 'empowered' and 'confidently' has to do with global climate issues plaguing our planet. Ironically, most of the cosmetic products used by the contestants to excel themselves for the pageants are made up of material harmful for our climate.
My challenge to Miss Earth type pageants: If they are so truly concerned for our planet, why not recognize and crown thousands of women, from across the globe like Padmashree 2021 awardees, Ms. Pappammal, 105, who dedicated her life in promoting organic farming of food crops in South India, and Ms. Rahibai Soma Popere, fondly called 'Seed Mother', founder of a seed bank which preserves more than 200 types of indigenous seeds of pulses, vegetables, rice and medicinal plants. She has dedicated her entire teen and adult life learning and promoting agro biodiversity, wild food resources, and traditional environment-friendly organic farming techniques. Quite remarkably, using natural water harvesting techniques, she has successfully converted a 2 acre wasteland into an ecological treasure house. These strong, successful and truly empowered women have achieved a healthy balance between human needs and our fragile ecosystem.
Also, let Miss Earth honour UNESCO recognized Ms. Suprabha Seshan or Ms. Laly Joseph alongwith their all-female team of 27 village women who run Gurukul Botanical Sanctuary in Wayanad, Kerala, for conserving the fast diminishing rainforest in Western Ghats, the home to innumerable species of flora and fauna. And not the least, Miss Earth may also consider crowning 2019 Nari Shakti Awardee, Ms. Kollakkayii Devaki Amma, 90, from Kerala, who single-handedly established a 4.5 acres forest, containing more than 3000 trees, using organic manure and harvesting rainwater. Her forest is now shelter to thousands of species of birds and is an example of exemplary cooperation and co-existence between man and nature.
I even suggest Miss Earth organizers to envisage Miss Teen Earth Pageant in coming years where young climate activists like 11 years old, Licypriya Kangujam, from Manipur, can be rightfully crowned. She had successfully led campaign of planting more than 4.5 lakh trees, with participants from across the globe, on her 9th birthday. She continues to encourage planting trees to leave a legacy for a brighter and healthier future for the human race in the lap of Mother Earth.
These are serious environment warriors bringing in real-life visible changes on ground. But I am sure, you won't do so, because alas!, most of them would turn down your pre-requisite of getting 'listened to', clad in a bikini or swimsuit and parade on-stage perched on a pair of 'ridiculous' high heels, before millions of global viewers on TV and internet, allowing to be judged on their form and figure and of course, they may not prefer to put on loads of make up to look pretty on camera ,wear fancy dresses and have impractically long nails while planting saplings and cleaning beaches etc.
Now, the 'fans of beauty' and the pageant organizers should introspect as to who should be the most deserving candidates for representing their Earth 'saving' foundations and be the UN spokesperson for environment protection – 'superficially beautiful candidates with stereotypical beach body perfect form and figure perched on high heels and well rehearsed, mugged up knowledge on environment' OR 'real on ground warriors of environment who have dedicated their youth and major part of their lives preserving and fighting for the environment, and preferring to be clad normally like most of the normal men and women on this planet'?
Well, I understand Miss Earth Pageant is after all a business organization which needs to retain and build-up its viewership and secure sponsors who predominantly love to 'appreciate' and 'judge' the superficial beauty of the female bodies.
MISS WISDOM REWARDS WISDOM THROUGH BIKINIS
Ironically, we have a minor international beauty pageant called Miss Wisdom World, which seemingly attempts to establish the norm that women needs to parade in skimpy swimsuits on a global stage to prove her wisdom. It is literally pushing the notion that the brains must put on a swimsuit to be recognized. Is this the kind of empowerment women want now a days ?
MISS GREAT BRITAIN AND ITS IDEA OF 'PERFECT BEAUTY'
As usual, Miss Great Britan also continues to market its own version of Miss Beach Beauty as a means to boost body confidence, good health and fitness, which as per them seems to be best possible only by posing in swimsuits, and not in athletic wear or any other attire. Miss Great Britain, which sends the winners to Miss Universe, adhering to the rule of mandatory 'swimsuit round' rewards the most 'beautiful' bikini clad contestant with the Miss Perfect Beauty sub-title. No marks for guessing what definition of 'perfect' beauty is promoted by Miss Great Britain in name of promoting confidence, healthy and toned bodies among contestants.
Thus, concludes the second part of my journey trying to understand the 'empowering' world of pageantry and how deeply it influences the psyche of young females, especially when they sit down to set priorities in their life, which may either 'truly' empower them in a more dignified and recognizable way while they are heard in heart and minds, or may end up 'unfortunately' reducing them to objects of gratification and pleasure.
As popularly told, these days, even a movement like Women Empowerment can be 'objectified', which , as terrifying as it can be, is blatantly happening, led by many 'honorable' men, accompanied by some 'honourable' women too.
Thanks for your patient reading.
To be continued….
SOURCES, REFERENCES AND FURTHER READING
DISCLAIMER: The author is solely responsible for the views expressed in this article. The author carries the responsibility for citing and/or licensing of images utilized within the text.