Ration cards have helped families come out of poverty line in Assam: Himanta Biswa Sarma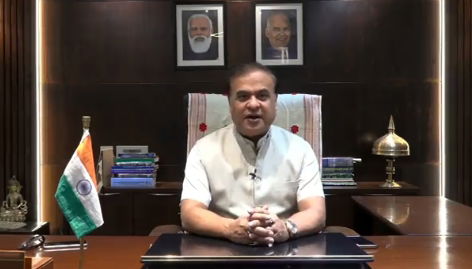 Starting with one of his signature 'cute mama' smiles, Assam Chief Minister Dr.Himanta Biswa Sarma on Tuesday took to his Twitter handle to appeal to the people of Assam to surrender their ration cards who are above the specified annual income level of Rs.1 lakh. In his latest video appeal, the Chief Minister said that since the day of the formation of BJP led government in Assam, a slew of initiatives have been taken for the betterment of the economically weaker and low income groups as a part of which the state's Food and Civil Supplies Department has largely facilitated the usage of ration cards for the eligible beneficiaries in purchasing essential items at fair prices or at subsidized rates. It is to be mentioned that just two months after the formation of BJP led government in Assam for the second consecutive term, Food and Civil Supplies and Consumer Affairs Minister Ranjeet Kr Dass had announced the roll out of the One Nation One Ration Card (ONORC) scheme on August 23rd following which the linking of AADHAR with ration cards were made mandatory for all eligible card holders.
Notably, on the last week of June, the Chief Minister, during a review meeting with the state Food and Civil Supplies Minister Ranjeet Kr Dass for the implementation of the National Food Security Act in Assam, had directed the senior officials of FCS&CA Department to take fast track steps to identify and withdraw ration cards from all ineligible holders across the state.
Dr.Himanta Biswa Sarma said that ration cards in the recent times have helped scores of families cross the line of dependence and achieve economic prosperity and that the department has seen an upsurge of surrender of ration cards by such families. Terming it as a social and noble cause, the Chief Minister has lauded the initiative and feathered it as a significant humanitarian gesture which would help the economically weaker groups to avail more benefits of the card & uplift their societal and economic values.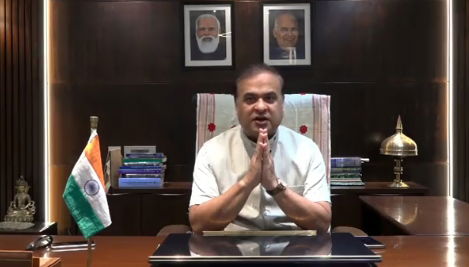 Dr.Sarma has urged the ration card holders of Assam, lying in an economically prosperous zone, to initiate the surrender process of such cards and convert the initiative into a mass movement with a wave of generosity and improvement of the living standards of the needy people of the society by helping them to avail the food safety and social enlistment schemes of the government in a larger and greater manner.
DISCLAIMER: The author is solely responsible for the views expressed in this article. The author carries the responsibility for citing and/or licensing of images utilized within the text.