Seen the film, now what? Action items for #Hindus after watching the #KashmirFiles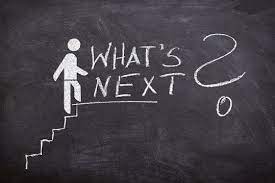 The movie is uncompromising.  It makes us emotional and some of us old enough to remember the 90s are guilt ridden.  Where do we go from here?  What do we do?  If the film is a tipping point, what are Hindus supposed to be doing in the post-film new normal?  Below are some suggestions which will keep the aag ka jalna alive in our hearts and minds.
Stop lying to our own self; if you don't know much history, make it a point to look things up.
Start with reading about genocide of Hindus in Kashmir, Bangladesh and then work backwards chronologically to learn about other Hindu genocides.
Stop being in denial about the Mughal and British past.  Look up historical accounts and talk to elderly people who can verify the carnage of Hindus.  Grandparents and uncles and aunts come in handy.
Look around and choose friends wisely.  Drop those who are in denial and are preventing you from seeking the truth.  It isn't cool to be secular; secular people are total idiots.
Call out apologists.  There is no shame in speaking up.  If fellow Hindus had spoken up in the 90s, we could have prevented the multiple MASSACRES of fellow Hindu men, women and children.
Become aware on social media; circulate helpful messages and do your part.  Each of us has a part to play and choose what you think you might be good at.
Call out the atrocities which are happening against Hindus today in Jihadi nations.  Tweet about little Hindu boys and girls getting abducted, converted, raped and killed in Islamic republics.  Their atmas need our voice as their voices have been silenced by pervert Islamists.
Participate in ghar wapsi; talk to your sabji wala, your kaam wali and warn them about the chrislamic agendas and motives.  Support them in whatever way you can so that they don't fall prey to soul harvesting vultures.  Don't have time to do ghar wapsi?  Donate money to organizations who facilitate such projects.
Tell your kids about Lavanya and pray they never have to live through what she did before she took her own life.  i.e. Tell your kids the truth – they don't have time to be secular now and find their sanghi roots when older.  They simply do not have the time for self-deception.
Participate in yoga, visit a temple with kids, perform some sewa and organize a park clean up or sweep streets around a temple.  Give back and be altruistic in some area of life outside the computer world (See above bullet point).
Put $ where your mouth is.  Be aware about whose business you are supporting.  If you eat meat, ask for #jhatka so as to not support #FoodJihad via halal imposition.
Watch the Kashmir Files and buy tickets for ten secular cousins and close friends.  Take them to the theaters with you.  Charity begins at home.
DISCLAIMER: The author is solely responsible for the views expressed in this article. The author carries the responsibility for citing and/or licensing of images utilized within the text.