Tamim Sultani, Suspected Of Islamist Terror Attack In Vetlanda, Sweden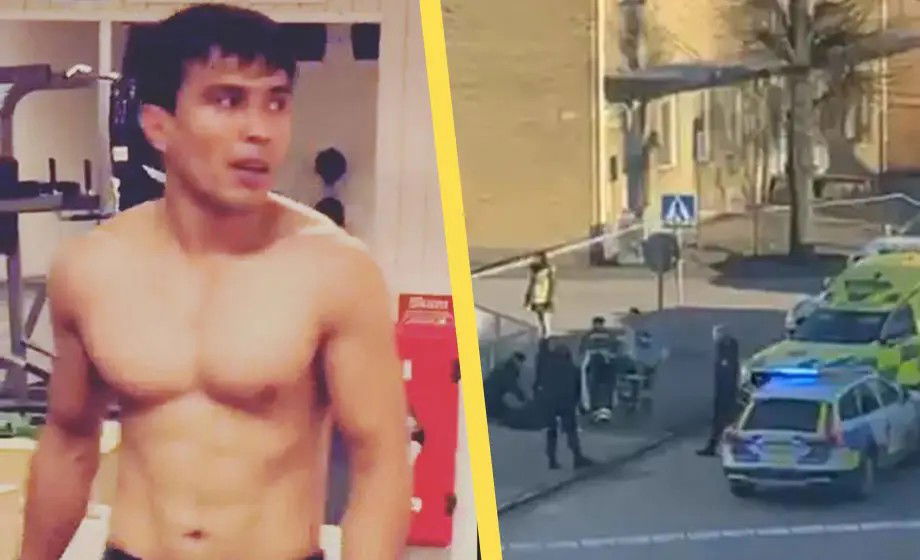 Samnytt.se reports that the authorities have traced Islamist Tamim Sultani who is suspected of the massacre in Vetlanda yesterday in which eight people had been stabbed with a knife in an open street of which three of them are critical.
Tamim Sultani reportedly came to Sweden as a minor migrant from Afghanistan in February 2016 according to records with the Swedish Migration Board.
Sultani reportedly has no family in Sweden and unmarried according to the Swedish Tax Agency.
Due to the Centre Party led government policy, he received a temporary residence permit in 2018 which expired in November 2020. Sultani applied for a new permit but his application is still pending with the authorities.
Reportedly as per the Swedish Tax Agency records, he was born in Kabul, Afghanistan on February 12, 1999. But the Samnytt notes that he looks much older in his photos on Instagram and Facebook.
Tamim Sultani as per the report trained as boxer at a club in Nässjö. He is a history sheeter and was taken into police custody earlier in December 2018 for disturbing public order in Jönköping.
During transport to the police station, the police suspected that he was under the influence of drugs. A urine test has given a positive result. The police note that the man's mood "fluctuated sharply"
Police investigation also suggested that the man lived on state subsidy and social benefits. He is also reportedly a drug addict and prone to sharp mood fluctuations.
The police had arrested him in December 2020 for drug abuse, use of cannabis.
Samnytt reported an analysis of his social media footprints showed that Tamim Sultani hardly had any Swedish acquaintances. He follows several pages on Facebook that deal with Islam and also Hazarian association in Sweden, which may indicate his ethnic origin.
Sultani's likes also show an interest in Islam:
Sultani is currently under arrest on suspicion of attempted murder with "possible terrorist motives".
The West is finally waking up to Islamic terror as the number of Muslim immigrants are increasing in Europe. As has been the practice of Islam since its founding, Muslims enter non-Muslim lands as persecuted refugees and later destroy the host country's ethnic identity and indigenous faith by forcibly converting them to Islam and usurping power.
News and Image Source: Samnytt.se
DISCLAIMER: The author is solely responsible for the views expressed in this article. The author carries the responsibility for citing and/or licensing of images utilized within the text.