The catastrophic agreement between Pakistan and Tehreek e Labbaik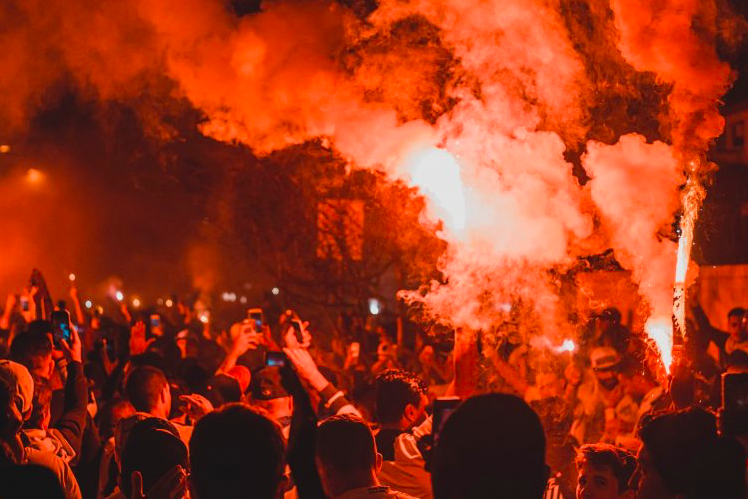 In an alarming development even from the standards of Pakistan, the government has signed an agreement with the Islamist terrorist outfit called Tehrik e Labbaik Pakistan (TLP).  The organisation which was launched with the backing of ISI in 2015, was previously used as a pressure group of sorts, and soon became Pakistans 5th largest outfit in terms of following and membership.  The party follows the Sunni Barelvi stream of Islam, and is one of the foremost organisations which endorses Blasphemy law, demanding death to all accused.
In the general elections held in 2018, TLP secured 2.2 million votes, but failed to win any seat.  The Party founder and Ameer Maulana Khadim Hussain Rizvi died in 2020, and the party was taken over by his son Saad Rizvi.  TLP was banned in 2021, after it staged violent protests demanding the expulsion of the French ambassador over 'blasphemous' cartoons published in France.  These protests led to killing of at least 21 people including police personnel.  A few months later however, the ban was removed on the approval of Imran Khan.
Currently, the Pakistan government is said to have held regular talks with TLP, and has 'reached an agreement' with the far right terrorist organisation. Here are the points of this agreement:
1. All accused of blasphemy (towards Prophet and towards sacred places) will be killed. All appeals against these sentences will be dealt with swiftly, through an independent court
2. A filtration process will be put in place to remove blasphemous and indecent content from social media
3. A counter-blasphemy wing will be run by the Federal Investigation Authority
4. ATA7 (terrorism) charges will be added to all cases of 395C (blasphemy)
5. The Ministry of Foreign Affairs will send a letter demanding release of (Al-Qaeda terrorist) Dr. Afia Siddiqui WITHIN THREE WORKING DAYS to the US government
6. Urdu will be promoted further as the country's official language
7. All notifications against TLP issued by PEMRA (Media regulation body) and Pakistan Telecommuication Authority will be de notified
8. All cases filed against workers and leaders of TLP will be withdrawn
9. The Foreign Office will release a notification declaring TLP as a political organisation, with an explanation that it is not a terrorist organsation, and that it will enjoy the same liberties as other political organisations on social media etc
The agreement is signed by Interior Minsiter Rana Sanaullah and federal Minster for Political Affairs Ayaz Sadiq.
The details of this agreement should be a cause for great concern for the international community. This will inevitably result in an increase in attacks on blasphemy accused, more suffering for non Muslims and minorities, and an increase in rampant religious terrorism.  Moreover, the fact that the government of Pakistan is part of this agreement clearly means that the state supports terrorism, and is doing all it can to ensure it comes into mainstream politics.
DISCLAIMER: The author is solely responsible for the views expressed in this article. The author carries the responsibility for citing and/or licensing of images utilized within the text.