The Chief Minister who sacrificed his Govt for Ram Lalla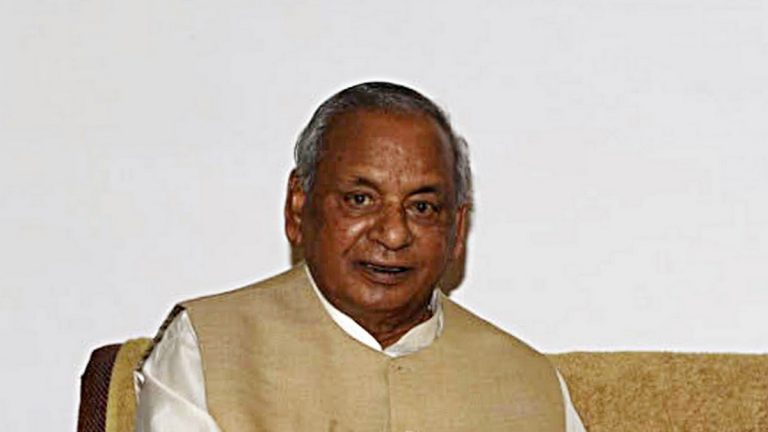 You pick up any leader from any political party. Can you think of even one leader today who could sacrifice his/her Govt for a cause. I bet, you wont find any.
However, in this article I will write about the great leader who had the fortitude to knowingly and remorselessly sacrifice his Govt for a noble cause i.e. a grand temple for Lord Ram at Ajodhya.
He is no other than Kalyan Singh.
Due to Hindu revival arising out Ram Rathyatra, BJP made large gains in the parliamentary and legislative elections that followed in 1991, and was able to form a government in Uttar Pradesh, with Kalyan Singh becoming the Chief Minister for the first time in June 1991.
Under Singh's leadership, the Uttar Pradesh government acquired 2.77 acres of land adjacent to the Babri Masjid property, The purchase was ostensibly to construct tourist facilities, but it allowed Hindus to conduct religious rituals at the site without directly addressing the legal status of the Babri Masjid. He and other national leaders of the BJP, including Murli Manohar Joshi, traveled to the disputed site, and promised to build a Hindu temple there. The Singh government also removed Baba Lal Das, the Hindu priest who headed the temple that existed within the Babri Masjid complex, in March 1992. Lal Das had been a vocal opponent of the agitation to build a Hindu temple over the Babri Masjid.
On 6 December 1992, the RSS and its affiliates organised a rally involving 150,000 VHP and BJP kar sevaks at the site of the Babri Masjid. The ceremonies included speeches by BJP leaders such as Advani, Murli Manohar Joshi and Uma Bharti. Activists of the Bajrang Dal and the Shiv Sena attacked the mosque, breaking through the police barricade, and demolished it. Police present at the site did little to stop the demolition. Singh had previously given the Indian Supreme court an affidavit, in which he promised that no harm would come to the Babri Masjid. A few hours after the demolition, he resigned as Chief Minister. The Indian Union government dismissed the Uttar Pradesh state government on the same day.
When asked later about the dismissal of his Govt he happily replied that "The Govt was made for building Ram Temple only".
I bet, the sacrifice of this great leader will be remembered for millenniums. It requires immense strength of character and dedication for such a sacrifice.
DISCLAIMER: The author is solely responsible for the views expressed in this article. The author carries the responsibility for citing and/or licensing of images utilized within the text.