Vikas Dubey Episode Shows our Jekyll & Hyde Mentality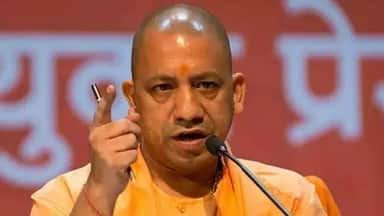 Vikas Dubey is dead, killed in an encounter. Police has shown its upturned vehicle from which he tried to escape. I would rather believe the police than the usual suspects, who have already raised doubts without any evidence. These are the people who doubted Batla House encounter in which a brave police officer lost his life. Same Congress party doubted its own police in Batla House episode! They doubted the famed gun runner Shahabuddin's encounter and 'Bihar ki beti' Ishrat Jahan's encounter though Islamists openly owned them up.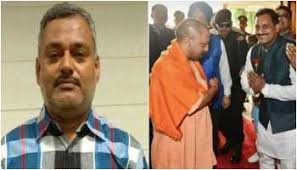 Our civils rights activists go silent when police men are encountered by the gangsters or terrorists. Infact, some celebrate their killings by Maoists. Showing the humane side in Chhattisgarh has resulted in security forces losing their men. We have lawyers who tutored witnesses to implicate the current PM in Gujarat riots, but got bail within hours of arrest warrant from High Court.
Whenever a police encounter takes place, the entire argument begins with an assumption that encounter is 'staged'. A TV panellist, known for his generally pro-Modi and pro-BJP stance has gone on to compare the history sheeter don Vikas Yadav with an accused of the false rape case of Kathua, who has had no history of any crime. Let us give police a break.
Many people are not aware that the encounter became a norm under Police commissioner of Mumbai, Mr. Y C Pawar, with support of the then state government. His force 'encountered' the members of Varadarajan Mudaliar gang in 1980s. Varadarajan died a broken man. The power of underworld can be gauged from the fact that famed Haji Mastan got his body flown back to India for his last rights.
Mr. Julio Rebeiro, the darling of liberal, left, secular groupies currently, relieved Mumbai of the terror of gangsters and extortionists, using encounter as a weapon of choice. People with even moderate wealth wilted with the fear of midnight calls in case of any decent sized deal, specially in property. Underworld was the sleeping partner.  Mumbai film world was and probably is to some extent is still controlled by well known gangsters turned terrorists for decades. Only Gulshan Kumar stood up against it and paid a heavy price. Torturous course of law is illustrated by the fact that his killer jumped bail and was arrested after 22 years!
No Human Rights activist squeaked against Mr. Rebeiro or Mr. Pawar or Mr. Parambir Singh when they resolutely targeted the underworld. Because, they could be the next target. We know it is nearly impossible to get a conviction against the gangsters and they ultimately walk free. However, I read a news about a mother of an alleged terrorist filing contempt plea against Parambir Singh for reinstating four sharp shooter police officers.
We have critics rightly cry about Pappu Yadavs and Raja Bhaiyya but they roam freely as politicians.  We had a Chief Minister donate a sewing machine to the alleged juvenile who had brutalised Nirbhaya. But, critics don't want police to act harshly, unless their skin is in the game. Media treated Abu Salem, another criminal, like a celebrity, reporting each of his move with awe. Remember his visit to his native town and 1000s out to greet him? May be Vikas Dubey too would have become a famed politicians and then the same crowd would have called for strict action.
Be sure, police encounters have no political shade. Many may not be aware that between year 2000-2008 highest number of encounters took place in UP, Rajasthan, Maharashtra, Delhi and Andhra Pradesh. In nearly all the states the governments belonged mostly to the current opposition parties.
During peak of Punjab insurgency, Punjab Police was totally demoralised. Their men were being killed in a targeted manner. Their families were targeted too. No flag bearers of liberties stood by them, nor did they rush to Punjab to persuade terrorists to drop guns. Then, super cop KPS Gill came on scene and the entire narrative was turned around. Did he offer roses that others had tried? No, his guns spoke. Finally, peace returned. It was then that the vultures of human rights descended on Punjab. Poor police force faced 100s of criminal cases of human rights violation and fake encounters. A S Sandhu, twice President medal winner, committed suicide feeling humiliated. Government of the day didn't stand by the police force. None mourned for them. None came forward to support the police who saved the state from worst ever terror. Infact, there were cases defaming the braves like Mr. Sandhu.
Kashmir valley is too fresh to recount how forces have been hounded. How an intelligent Major was harassed insistently till he was quietly posted to some corner of India. His fault, he saved his men from marauding anti-Indian crowds instigated by terrorists and Pakistan.
That's the society that is now questioning encounter of Vikas Dubey! It is possible there are excesses. But, let us not start with an assumption that all encounters are fake and put undue pressure on police which is working under huge constraints anyways. There can be official enquiries if there are doubts. But, let all the facts be out. Ordinary citizens and protectors of law too have human rights, not just gangsters or terrorists. We hound the police forces, but wish them to protect us from goons, criminals and terrorists with their one hand tied behind their back. Let us be realistic friends.
DISCLAIMER: The author is solely responsible for the views expressed in this article. The author carries the responsibility for citing and/or licensing of images utilized within the text.