Who started "Bhagwa Love Trap" conspiracy?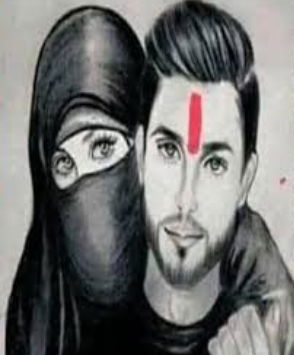 Since a few days, the bogus theory of Bhagwa love trap is being propagated across all social media platforms. In the name of Bhagwa Love Trap Hindu boys are repeatedly being targeted and beaten up for befriending Muslim girls. But who was the one who started this bogus theory of the Bhagwa Love Trap?
On September 2021 Sajjad Nomani who is also a member and spokesperson of the All India Muslim Personal Law Board made headlines after his video on youtube went viral which was uploaded on the 9th of September 2021. In the video, Sajjad Nomani went on to attack mobile phones and also blamed school and college education due to which the girls of the Muslim community are making friends with other community boys and the parents of those Muslim girls are not aware of what their daughters are indulging in. He went on to blame Muslim parents for not teaching their daughters about Islam.
Sajjad Nomani had even blamed Hindu society for planning a conspiracy to lure Muslim girls and proselytize them into Hinduism. He said " I came to know came to that there is an operating group that gives secret training to the Hindu boys of how Muslims talk to each other. The Hindu boys are fully trained to greet and use words like "Salaam Walekum", "Inshallah", "Subhanallah", "Mashallah" etc to lure Muslim girls. They talk softly and gently to get hold of our girls".
In Almost every case of "Love jihad", there involves a Muslim man and a Hindu woman but it is funny how Sajjad Nomani came up with a different version of love jihad. It can be easily understood that it's a mere concoction made by Sajjad Nomani. It should be noted that this member of the All India Muslim Personal Law Board, Sajjad Nomani also praised the Taliban for the acts the terrorist group undertook in Afghanistan
DISCLAIMER: The author is solely responsible for the views expressed in this article. The author carries the responsibility for citing and/or licensing of images utilized within the text.