2022, one of the many years when Bharat tamed Islamism.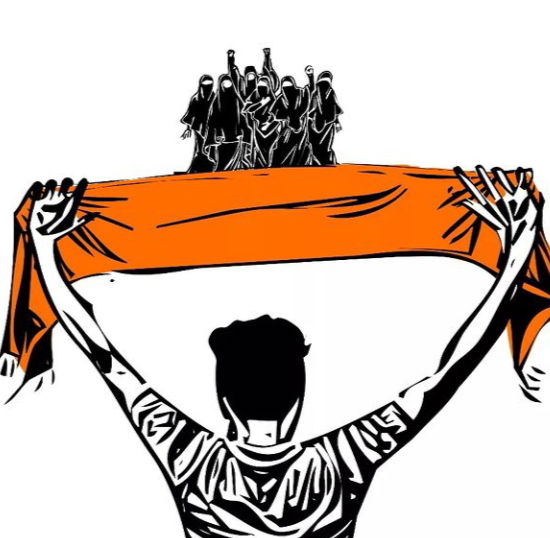 2022 comes into the queue of years when Bharat crushed Islamism under her feets. On 15th of March, Karnataka High Court came up with a verdict to uphold ban on hijab in educational institutions.The bench concluded, "We are of the opinion that Government has power to issue GO, we are of the the opinion no case is made out to initiate disciplinary enquiry against college authorities. All writ petitions are dismissed."
A special bench of Karnataka High Court pronounced it's judgement and upholded the rights of educational institutions to decide on the school uniform. The special bench had heard the case for a total of 11 days while Justice Krishna S Dixit as a single judge heard it for two days. On 10th February 2022, Justice Krishna Dixit had placed the case before a larger bench for hearing the hijab controversy case.
The special bench while dismissing the petitions of the girls demanding for hijab in educational institutions made an important observation. It said "Hijab is not essential religious practice of Islam. The bench primarily framed four questions, (a) Whether Hijab is an essential religious practice protected under Article 25, (b) Whether school uniform is not legally permissible, (c) Whether the government order of February 5 was issued without application of mind and was arbitrary, and (d) Is any case made out to initiate disciplinary inquiry against college.
DISCLAIMER: The author is solely responsible for the views expressed in this article. The author carries the responsibility for citing and/or licensing of images utilized within the text.