AAP: Conning the Conman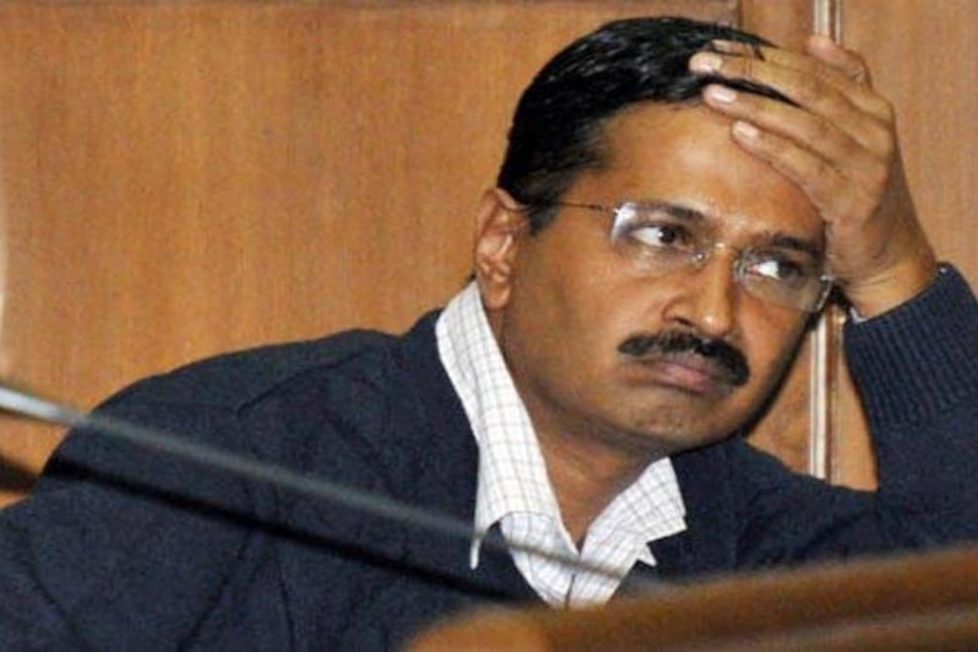 Sukesh Chandrashekhar, who was detained by the Delhi Police in connection with the Rs 200 crore extortion case, recently wrote to Delhi Lieutenant Governor VK Saxena disclosing to having given Satyendra Jain, an Aam Aadmi Party minister who was in prison, Rs 10 crore as "protection money." In his letter, he also revealed that the AAP received Rs 50 crore in total in exchange for an important party position in south India.
Conman mentioned in his letter stated, "This is to bring to your notice that I have been lodged In Delhi Jail since 2017 for cases under PC Act and a few economical offenses. I have been associated with AIADMK, the Sasikala faction politically involved in Tamil Nadu, and have been in the business of Construction, media, mining, and Corporate Lobbying. I have known, Mr. Satynder Jain of AAP Since 2015, and have contributed more than 50 Crores to AAP in the promise of giving me an important post in the party's South zone, and also helping me to be nominated to Rajaya sabha following the expansion. 
He stated in his letter that after his arrest in 2017 for the 'two leaves' symbol corruption case, he was lodged in the Tihar jail and was visited by Mr. Satyendra Jain who holds the portfolio of Jail minister multiple times, asking me If I had disclosed anything related to my Contribution to AAP to the Investigating agency which arrested him.
He asserted that Jain visited him again in 2019 and his secretary and close friend Mr. Sushil in jail and asked to pay Rs. 2 Crores every month to him as protection money to live safely in the jail, and to get even basic facilities. "Also, he asked me to pay Rs. 1.50 Crore to DG prison Sandeep Goel, who he said was a loyal associate of his. He forced me to pay and the total amount of 10 Crores in a span of 2 to 3 months was extorted from me through constant pressure. All the amounts were collected in Kolkata through his associate Chaturvedi. Hence a total amount of Rs 10 crore was paid to Mr. Satyender Jain and Rs 12.50 Crore to DG prison Sandeep Goel," he added in the letter.
Sukesh Chandrashekhar in his letter also revealed that he has been harassed and threatened by Satyendra Jain who is lodged in Jail-7. He stated, "Last month during an investigation by CB1/ACB Div-5, I disclosed all the details of amounts paid to Mr. Satyender Jain, the AAP, and DG prison. But no action has been still initiated. Now, Mr. Satyender lain is also lodged in Jail-7, Tihar. He is been threatening me through DG Prison and jail administration, asking me to withdraw the complaint filed in High Court. I have been severely harassed and threatened."
While being a political party, Arvind Kejriwal-led AAP shows no amount of genuineness neither in their promises nor in their behavior. The party is trying hard to penetrate into Gujarat politics where the national ruling party holds the incumbency. Just like they believe in showing off through their advertisements than work, the AAP has been doing wonders in Gujarat and eventually being exposed by the commons. Example: staging an act by paying a man to speak from the crowd stating how he is not happy with the current government. The saga ended up after he was exposed to be an actor and was paid by the party to speak like that.
The second instance was when AAP leader Arvind Kejriwal was invited by an auto driver for dinner at his home. Later autorickshaw driver Vikram Dantani said he is a big fan of Prime Minister Narendra Modi and a staunch supporter of his party, BJP.
Dantani was also seen attending a public gathering for Modi in the city's Thaltej neighborhood while sporting the BJP's (Bharatiya Janata Party) signature saffron scarf and cap.
When challenged by the media, Dantani asserted that during the Aam Aadmi Party (AAP) town hall meeting in Ahmedabad on September 13, he had requested leaders of an autorickshaw union to call Kejriwal to his home.
Anyhow, who can believe that someone like Arvind Kejriwal, who pledged to his children that he wouldn't use Congress to back creating a government in Delhi yet did so, is being sincere?
He also promised to put an end to VIP culture and to stop using security, but now he is one of those people who owns a luxurious bungalow and uses protection. Conman Sukesh Chandrashekhar's recent exposé shows how the Arvind Kejriwal-led party has promoted VIP culture even within Tihar jail.
The party that promised clean politics ended up seeing several of its senior executives go to prison.
DISCLAIMER: The author is solely responsible for the views expressed in this article. The author carries the responsibility for citing and/or licensing of images utilized within the text.