Al-Qaida Chief Al-Zawahiri wades in to Karnataka Hijab row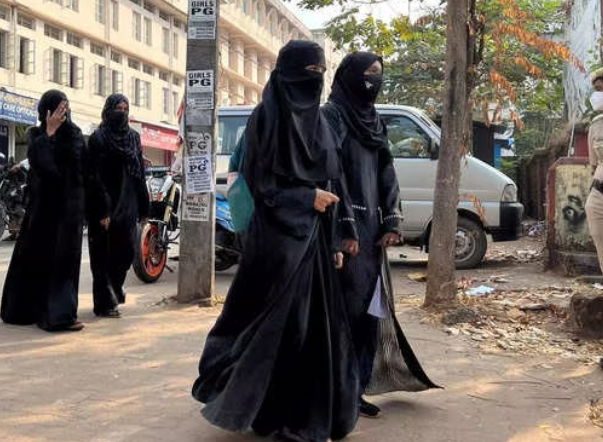 A Video has emerged Al-Qaida chief calling Indian Muslims for fighting against the great repression of the women not being allowed to wear Hijab in schools.
He went ahead praised Muskan Khan who has become a symbol of Hijab controversy and also sang a song praising her. He  called her "noble woman from India" and "a brave sister".
What does this imply?
The Hijab row activists are the foot soldiers of the Al-Qaida in India.
The Hijab row is a baby step in the achievement of Ghazwa-e-hind.
The Hijab row is a baby step in imposition of Shariat.
First impose Shariat on Muslims and then apply Shariat on all non-Muslims.
After fall of India, the whole world will succumb to Islam.
Not Many people know Aurangzeb had imposed Shariat criminal law on all persons on India including Hindus, Sikhs, Jainas etc. India got freed from clutches of Shariat in 1860 after the British Govt brought in the Indian Penal code, 1860
I would appeal everyone and especially Indian Muslims not to get swayed by such statements.
Schools and colleges are places for children to study and hence have every right to enforce a uniform. Why? School uniform was designed to ensure that Children who are innocent and kind souls are not differentiated on the basis of their economic status, region or religion.
India after centuries of struggle has arrived at the stage where the noble concepts of "RULE OF LAW", "EQUALITY BEFORE LAW" and "EQUAL PROTECTION BEFORE LAW" have been firmly established. Organizations like Al-Qaida have scant regards for the above concepts. Societies influenced by their ideology are in great distress. Hence, please discard their appeals or else it is only the Muslims who are set to lose.
DISCLAIMER: The author is solely responsible for the views expressed in this article. The author carries the responsibility for citing and/or licensing of images utilized within the text.