arnab Goswami, Mumbai police is clueless how to deal with him?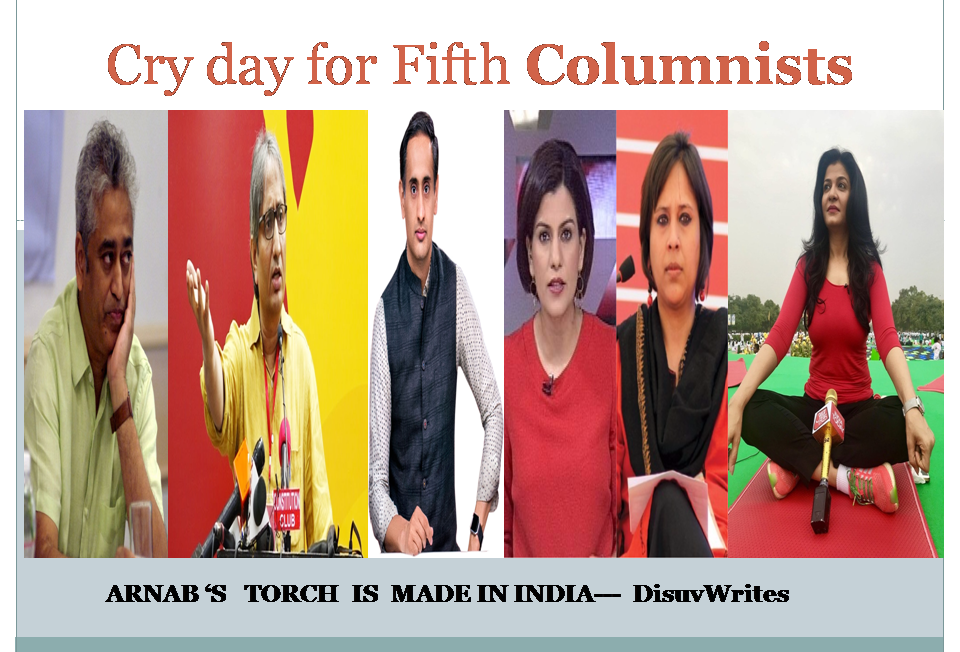 Here flash on and the fifth columnist caught red-handed. They are now floating like oil on the water surface. In a famous web series, "The game of throne", the viewers may have had an interesting plot and layered story to enjoy but in this game, the Indian viewers are feeling cheated same as they experienced anti-national movie – Article15 and Mulk by BB-AnubhavSinha. The Maharashtra Government and it's courtier police seeking relief from Republic Bharat for weak script following the B-grade BARC report.
From Leke rahenge Azadi , Afzal hum sharminda hain , Shaheen Baag Zindabad to Hathras case these snakes have showed off theirs fang to the nation but each time swallowed venom back seeing Arnab holding the harpoon.
The sharp beauty's duty is just to show their dusky hair and speak against the MODI government & the dull man's duty is to find sleeper of Rahul Gandhi to know more about sycophancy being a pet journalist of Gandhi university under a foxy scholarship.
Yesterday, the blame game of TRP theft broke them all. Now, Their chain of conspiracy against HINDUSTAN is kept in Arnab's smelter. Nobody can stop fearless Arnab & his aggressive team to perform "Holika_Dahen".
A criminal defamation case has been filed by Republic Bharat. Let's support Arnab & his team to finish these fifth journalists so that colorful moment could be neat and clean to enjoy " Traitors Free India "
-disuv
DISCLAIMER: The author is solely responsible for the views expressed in this article. The author carries the responsibility for citing and/or licensing of images utilized within the text.