Delhi, I warned you on LAC standoff 20 days before. I am warning the World now.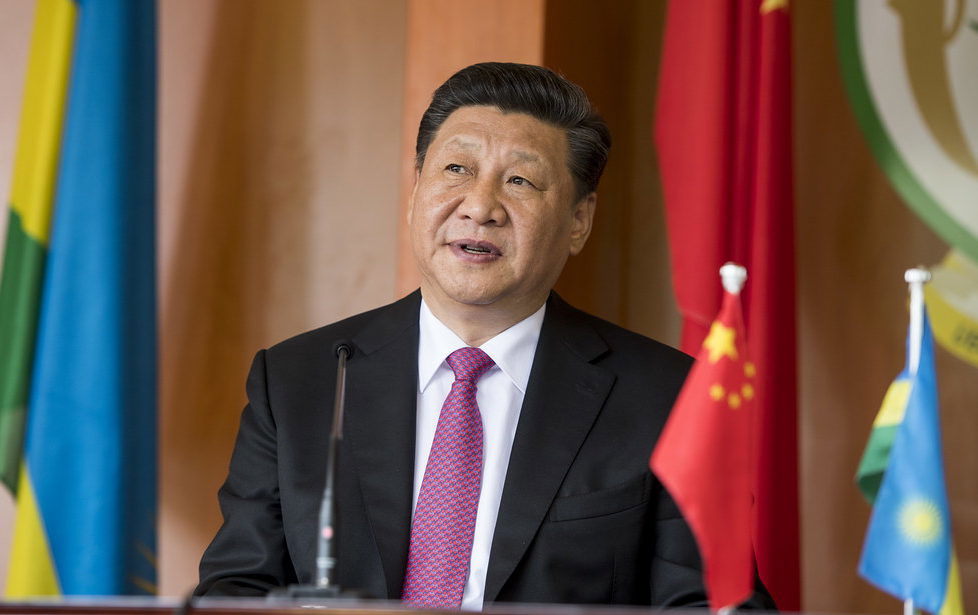 For those rejoicing LAC Dis-engagement, here comes the spoiler.
If the phrase of 2015 UN speech of Xi Jinping "building a community of shared future for mankind" was some kind of a hint of coming corona spread,
the continuous references to this phrase by China is a hint that Beijing in all probabilities is collecting DNA data of all cultures-all countries to study and device advanced-customized bio chemical warfare capabilities.
The phrase was repeated again in 2017 World Economic Forum by Jinping. While in the peak time of corona spread world over, China pushed the buttons with reports of collaborating with Pakistan on bio-warfare capabilities.

The noble-appearing phrase "building a community of shared future for mankind" has direct nuances to the communist ideology whereby "shared outcomes" is always achieved after tyrannical treatment to the entire populace in the first place. On what basis does China assume the authority of "building a community" as a vision for the rest of the World?
Xi Jinping's second term is getting over by 2022. China is facing severe consequences of single child policy, the reversal of which came too late.
By 2029, it risks having about 25 to 40 million men without any woman to marry and a severe 4-2-1 crisis, which means 4 grandparents & 2 parents' costs to be borne by a single earning man in most families.
The upcoming internal chaos for China is not good for the World. The World needs to wake up and understand the difference between the acceptable order of "universal brotherhood" & "building a community for shared future".
You don't "build" a community for shared future, you build "systems" for shared future. This obsession of "building a community" stinks of evil Chinese designs. Sooner or later, the chinese communist party will start experimenting with uigher muslims of China for the bio-chemical warfare, which will extend to the World when it desires to.
This decade is going to be the watershed decade for the Asian continent & the World.
I did warn on LAC standoff 20 days before on 13th April, 2020.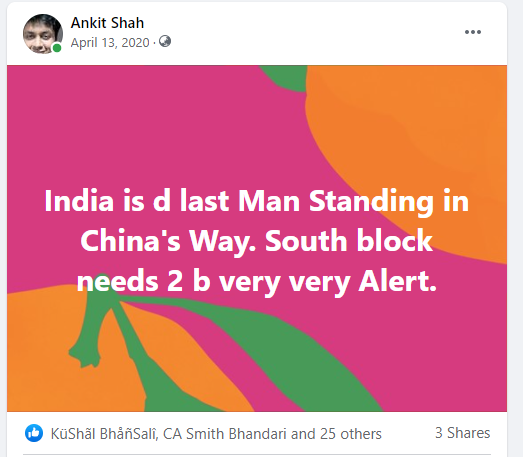 I had also warned regarding Chinese artificial islands and spy bots in the Indian ocean bed 5 years back.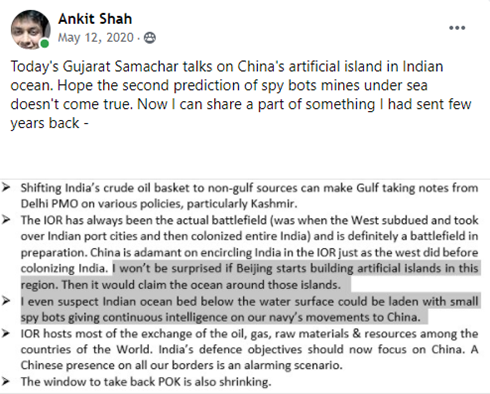 DISCLAIMER: The author is solely responsible for the views expressed in this article. The author carries the responsibility for citing and/or licensing of images utilized within the text.