External Affairs Minister Jaishankar's candidness on the relationship with Russia, his statements are being discussed all over the world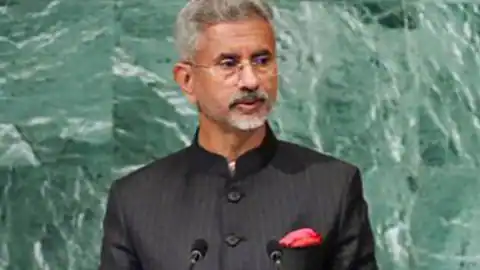 External Affairs Minister S Jaishankar is traveling abroad continuously. His statements and India's diplomacy are also being praised a lot. On Monday, he had said that India's dependence on Russia was due to non-supply of weapons from Western countries. At the same time, the Foreign Minister of India has also been praised for keeping a clear and sharp stand on Ukraine. During his visit to Australia, he said, "Western countries are seeing that there is a military dictatorship country in our neighbourhood, yet they are making it allies."
Let us tell you that since Russia attacked Ukraine in February, Western countries have been trying to isolate Russia. Russia supplies arms and fuel to many countries of the world. Many countries have imposed sanctions on Russia. However, India has not done so.
The statements of S Jaishankar which are being discussed all over the world are as follows. 
On the question of importing oil from Russia, Jaishankar had said in August, "We come from a country where per capita income is $2,000. Here people cannot buy oil at high prices. Prioritizing the interests of India, he had said, "It is our duty to provide our people with the best deals in the world so that they do not have to deal with inflation."
On giving F-16 package to Pakistan, the Foreign Minister had sternly told America. He said you can't fool anyone. He had said, to be honest, this step is neither going to benefit Pakistan nor America. He had said that this could affect the relationship between India and America. Later, the US Secretary of State clarified and said that this package is being given to Pakistan to fight terrorism.
In another program, Jaishankar had said about the restrictions imposed after the abrogation of Article 370 in Kashmir, that the shutdown of the Internet cannot be more dangerous than the loss of someone's life. Apart from this, he had said, the way our country is a master in information and technology, in the same way our neighbor has mastered the field of international terrorism.
DISCLAIMER: The author is solely responsible for the views expressed in this article. The author carries the responsibility for citing and/or licensing of images utilized within the text.