Gerry Connolly or Gerry CON-noolly?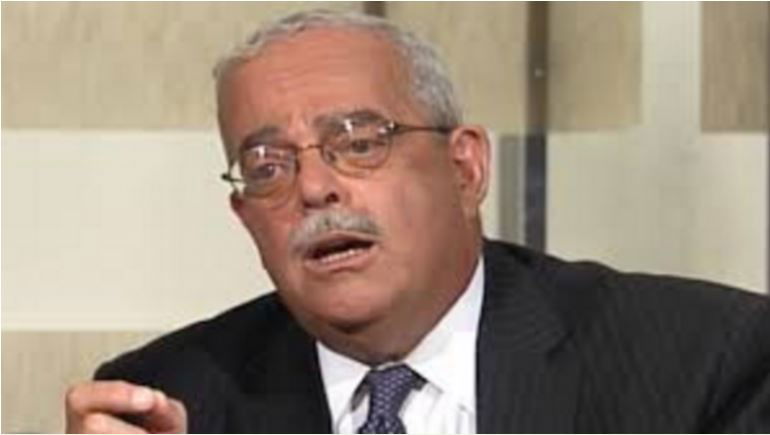 Congressman Gerry Connolly, an incumbent Democratic candidate for Virginia congressional District 11, poses to be for the people BUT is he really what he portrays? Research provides compelling evidence for particularly alarming concerns that have seen surprisingly inadequate media coverage.
Congressman Gerry Connolly's divisive politics and 'vendetta' driven initiatives compromise national security?
It seems that even the most 'faithful' voters of Gerry Connolly are now questioning his ability – indicating that he is grossly failing to serve the most basic needs of his constituents and running his spiteful agenda? In a letter submitted by a constituent in a town hall meeting, the citizen lament that Gerry Connolly's initiatives are based on 'open disdain' for the Trump Administration rather than out of genuinely caring for citizen concerns.
Based on observation and research, even his most supportive constituents do not know about his dubious acts. Outwardly Connally projects himself as a liberal patriot, in reality, the evidence tells a different tale.
But a quick look at the Congressman's suspect voting record and his feigned image that he created in public. However, in reality, his record speaks the polar opposite. The following examples, instantly validate the astute observation made in the constituent's letter. Gerry Connolly's voting record on migrant care and border security seems to betray both – his obsession with engaging in a political vendetta against the Trump administration, and his lack of genuine interest in matters of national security.
For instance, he voted against the bill that was intended to "establish and operate migrant care and processing facilities" – which had considerable bipartisan support. On the other hand, a bill that he sponsored "to impose health and hygiene standards relating to the care of undocumented immigrants in US Customs and Border Protection custody" – which was strongly split along party lines. See the irony in the details? The first bill was designed to provide healthcare facilities for migrants, which is exactly what the Conolly seemed to desire in the bill he sponsored. The only explanation is that he voted against the bill, because it was sponsored by a Republican, and, he co-sponsored a bill, just for the sake of appearance – to give the bogus impression of truly caring about migrants. In reality, he is more concerned about his personal agenda, than immigrants or national security. As a matter of fact, his votes are calculated political moves that have nothing to do with migrant care.
The candidate explicitly uses every political issue to launch a tirade against the administration than to offer constructive, locally-apt solutions to the problems of his constituents.
When we talk about national security, let's have a look at some reports that point Conolly's connections with anti-American terrorist organizations:
U.S.-based Muslim Brotherhood allies Akram Elzend and Sameh Elhennawy co-hosted a fundraiser for Connolly in March 2014 at the Fairfax residence of Mohamed Mohamed. Muslim Brotherhood is a designated terrorist organization that is banned by many countries around the world including Islamic countries like Egypt, Bahrain, the United Arab Emirates, and Saudi Arabia.
Although Elzend made a statement that he is not associated with the Muslim Brotherhood and symbolizes Jerry Connolly is "a great man, he's a great congressman, who really abides our values, American values, principles who stands up for them." as per a report in Free Beacon. But diving deeper into the activities of Elzend and Elhennawy and the Institutions they have been associated with, seems they have connections across all radical Islamic groups. Both Elzend and Elhennawy have been tied to Egypt's Muslim Brotherhood and were listed as U.S.-based cells of the group, according to a report in Egypt's El Watan newspaper.
Elzend is a co-founder and chair of the pro-Morsi group Egyptian Americans for Democracy and Human Rights (EADHR). The EADHR also helped organize a pro-Morsi demonstration last year along the Thanksgiving Day Parade route in New York City. Many of the attendees were vocal supporters of the Egyptian Muslim Brotherhood's Freedom and Justice Party. EADHR leader Hany Saqr has been quoted in the Arabic press recently as a SENIOR Muslim Brotherhood leader in the United States.
Mohammad Morsi is the former President of Egypt, who was removed in a Coup after protests in Egypt. Morsi has blamed the United States for orchestrating the 9/11 attacks as a pretext for invading Iraq and Afghanistan.
Elzend has been regularly funding Democrat candidates and has penetrated deep inside the political arena of the Capitol Hill to promote his radical Islamist agenda which is probably only possible by funding candidates like Gerry Connolly, who is allegedly in bed with anti-American groups like Muslim Brotherhood. Elzend was asked why he is co-hosting the Connolly fundraiser, he immediately said that it has "nothing to do with the organization" he works for. But based on his profile, he surely has an agenda up his sleeves for Connolly to act on. The latest statements made by Connolly also explain the position he takes for the ouster of Morsi and blaming the Government for not doing enough to reinstate Morsi.
The established facts are several Democratic Congressional Members are hand and gloves with the Islamic Organisations connected with the Muslim Brotherhood, Wahabi, and radical anti-American Islamic organizations. This nexus is a major danger for American Democracy, safety, and security in the long run.
As per the pieces of evidence, it seems Connolly smears his personal intentions at the cost of the public interest. This should raise major questions from his loyal voters; Why would I vote for someone as my representative who's neither represents my interest nor the safety and security of this country? 
DISCLAIMER: The author is solely responsible for the views expressed in this article. The author carries the responsibility for citing and/or licensing of images utilized within the text.