Hindu Identity & Charisma of 2022 Election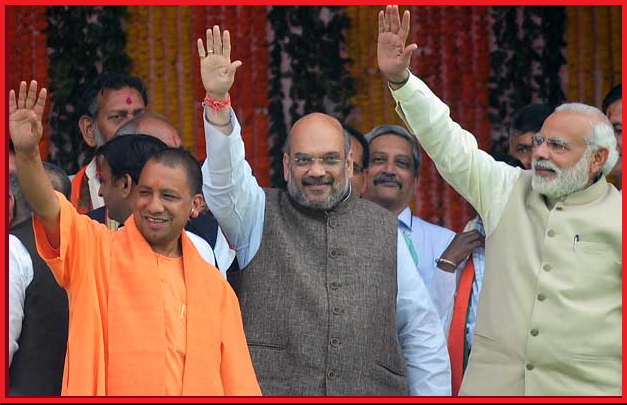 You love it or not. But it should be taken as a lesson to those who have hated, humiliated and abused Hindu for decades.
Hindu Assertion, Hindu Unity and Hindu Identity is not a slogan but a missing link in the Indian Democratic Society.
Who made it possible? A Vibrant Society led by a Visionary Political Leadership. Scores of advocates, Scholars and opinion makers in public life, who at every stage have fought battles to control the narrative. and Never forget the role of Social media which has allowed the free flow of many hidden truths and injustices to Hindu Society.
Every Victory needs to be celebrated. Hindu should learn not to be apologetic any more, when it comes to celebration.
The Victory of BJP in UP is historic and has shattered the morals of many Hindu haters. Watch some English News channels and watch their News anchor and some of the speakers. They are notorious for abusing Hindu Identity. And today UP has shut their mouth.
India Should learn to maintain this belief in Hindu Identity as the cornerstone for every coming election. Caste is alien to Hindu Scripture. It had been smuggled into Hindu Narratives by the British communist nexus. Hindu is the most egalitarian Society with justice to all.
We must debate, improvise and move ahead with Hindu Identity.
DISCLAIMER: The author is solely responsible for the views expressed in this article. The author carries the responsibility for citing and/or licensing of images utilized within the text.