Partition: A history of why Pakistanis are so uncouth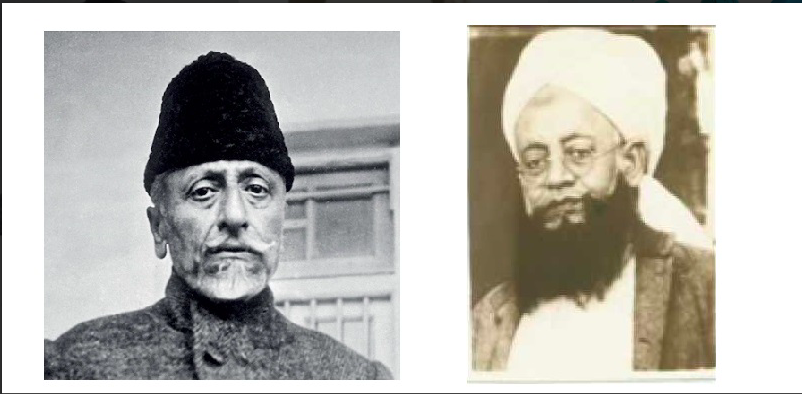 Abul Kalam Azad was a tall leader of the Muslims of India, and he was the President of the Congress.  Many Indians grew up believing that  Maulana Azad was a patriotic Muslim and hence they revered him, feeling good about liking the minority community leader.  The fact is, Azad was an erudite Islamic scholar, a close friend of Mahatma Gandhi, and was opposed to partition of India because this would lead to a divided Muslim population.  The acceptability of Azad among elite Indians was fortified even further when in 1940, Jinnah belittled Azad by labeling him a renegade to Islam and a poster boy of the Hindu Congress. At the Simla Conference in June 1945, called by Viceroy Lord Wavell to find out if Indians could agree on an interim government before elections were held and a proper government formed, Jinnah refused to shake hands with Azad.  The fact is, Jinnah was an extremely insecure person as well as  an attention seeker, and the real reason was that he did not want to share popularity with another powerful and liked Muslim.  To that end, his followers were never discouraged by him from falling to any level to ridicule the opposing leaders, much like the followers of Imran Khan today.
The other Muslim leader who was not in favour of partition was Maulana Hussain Ahmad Madani, the head of the Deoband seminary and president of the Jamiyat Ulem-e-Hind.  Madani was in favour of a common nationalism, but was the one who convinced the Congress that the Muslim personal law would continue to apply to Muslims. This demand was accepted in 1931 by Nehru, and the Indians are having to bear this cross even today.  Maulana Madani found the idea of a Muslim nation useless, as he did not believe it was required to enforce Islam onto an already Muslim people, as this would happen automatically.  Unlike Maulana Azad, Madani was much more transparent in his standpoint of having a ripe to convert population in close proximity, so that the Ummah keeps expanding by leaps and bounds.
The Muslims who followed Jinnah and the ideology of the Muslim League displayed their open disdain towards Azad and Madni. During the Pakistan Movement, the Leaguies used to trash talk about the two of them, while abusing Gandhi and Nehru was the norm. At a time when Muslims had definite political fault lines within them, the Hindus displayed respect toward all of their leaders. The aggressiveness of Subhash Chandar Bose, the pacifism of Gandhi, and of course the blatant support to Hindutva of Sardar Patel, all of it was acceptable to the Hindus.
Right from the inception of the 'dream of Pakistan', Muslim leaders and intellectuals displayed their strong inclination toward pulling each other down. Nationalist Muslims had labeled Jinnah an agent of the British. In a similar fashion, abusive language was pretty common in the Muslim culture as well as in their journalism. Among the religious circles, all opponents were labeled kafir or 'dajjal'. Muslim leaders and religious scholars were unable to keep their language polite. So where and how would the nation learn tolerance? Feroze Khan Noon came from a landlord and monied family, was educated in the field of law in England, and was made the Ambassador of India to Britain in 1936. He had a European wife. He was a pro British diplomat, got Knighted in 1933, and later changed his loyalties and joined hands with Jinnah in 1946.  The sprawling victory of Muslim League in Punjab elections was on the back of Noon's Union Party.  But what did he say in his speech? "If Britain puts us under Hindu Raj, let us tell Britain that the destruction and havoc that the Muslims will do in this country will put into shade what Changez Khan did. We will become Halaku and Changez and show these Hindus!" 29th June 1946.
What was the reason Molvi Fazlul Haq was given the title of Sher e Bangal? Because he said, that if the Muslims in UP are maltreated, then we will take revenge from the Hindus of Bengal.  During a trip, Maulana Azad passed through Aligarh railway station, when students from Aligarh University forcefully entered his railway compartment and stood in front of him bare naked. They threw rotten eggs on him and showered him with expletives. Maulana Madni was disrespected at Muradabad station where people pulled his beard and spat on his face. Shoes were thrown at Maulana Azad at the a Railway station in Jammu/Kashmir. His wife used to remain in strict purdah and no one had ever seen her face. When she passed away, Maulana Azad was in jail. Muslim Leaguies blatantly called her KAAFRA during her funeral. Maulana Madnii's skull cap was set on fire, alcohol was poured on his beard.
This tendency and attitude of the Muslims was built up with the help of their religious leaders, that everyone who is an opponent should be beheaded. Another trait of Muslims who eventually formed Pakistan, was their false bravado and superiority complex. They considered themselves better than everyone else. They felt they had the power to crush Hindus between their two fingers, just like a house ant. But this supremacy infliction came with a high cost. Muslim political and religious movements drowned the community into mud sludges of hatred. At the same time these movements made the Muslims become Utopians.
Today, the Pakistanis still revel in the same non truth and have not managed to create any positive image for themselves.  The iron is, many of them accept this reality deep inside themselves, that they are wading their way through a pool full of shit while being non swimmers. Still somehow they have this blind faith that although they may be steeped in filth and dirt currently, they will be flying high in the sky high once again because Allah is always with Muslims.
References:
Safar Adhi Sadi ka – Abdul Karim Abid
Why Abul Kalam Azad And Hussain Ahmad Madani Were Not Convinced About Pakistan – Ishtiaq Ahmed
DISCLAIMER: The author is solely responsible for the views expressed in this article. The author carries the responsibility for citing and/or licensing of images utilized within the text.