The Lincoln Project And The Conway Couple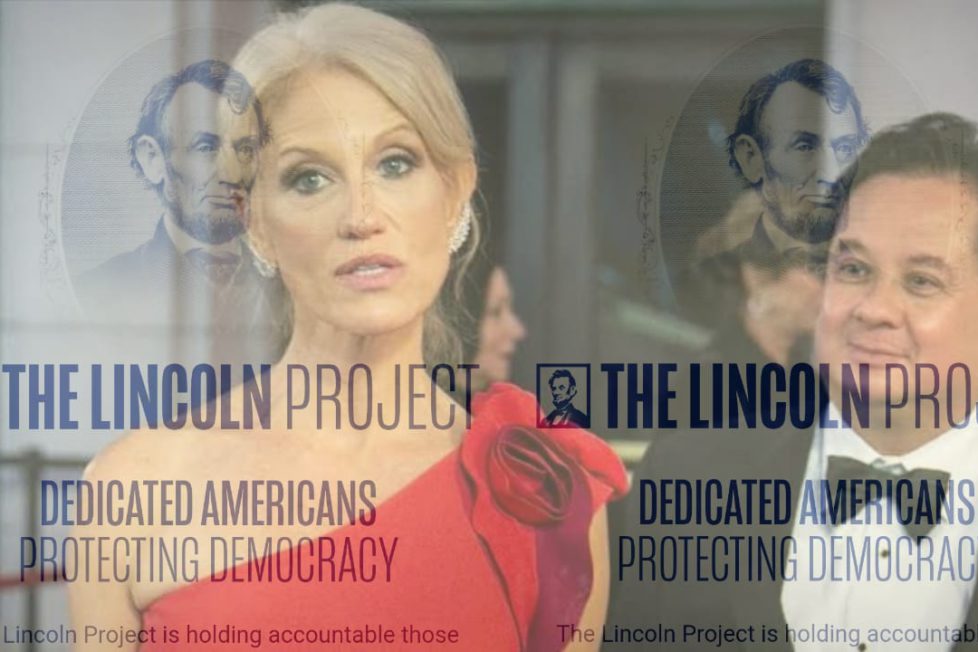 Wife works for the president of United States and her husband is doing every bit to bring down the President, sounds like a movie plot.
But the story is not a fiction; we are talking about Kellyanne Conway and her husband George Conway.
Kellyanne Conway defends Trump from the media and their bias While George Conway runs The Lincoln Project.
Now what is Lincoln Project?
According to online sources- The Lincoln Project is an American political action committee formed in late 2019 by several prominent current and former Republicans. The goal of the committee is to prevent the reelection of Donald Trump in the 2020 presidential election and defeat his supporters in the United States Senate.
What is Lincoln Project
According to their website: Their mission is to defeat President Trump and Trumpism at the ballot box.
It says: We do not undertake this task lightly nor from ideological preference. Our many policy differences with national Democrats remain. However, the priority for all patriotic Americans must be a shared fidelity to the Constitution and a commitment to defeat those candidates who have abandoned their constitutional oaths, regardless of party. Electing Democrats who support the Constitution over Republicans who do not is a worthy effort.
As the name suggests they claim to be inspired by President Abraham Lincoln and trying to find his values in current context. In democratic system this is totally acceptable but why there is so much of animosity between George Conway and Her wives boss?
Why Mr. Conway wants to take down Donald Trump's presidency? And does it mean the bunch of republicans involved with The Lincoln Project directly or indirectly endorses Joe Biden?
George Conway is a conservative lawyer and he was a Trump supporter once, there were speculations in March 2017 that Conway would be picked for a position in the Trump administration;
Conway eventually declined any administration role, saying "I am profoundly grateful to the President and to the Attorney General for selecting me to serve in the Department of Justice. I have reluctantly concluded, however, that, for me and my family, this is not the right time for me to leave the private sector and take on a new role in the federal government," Conway said. "Kellyanne and I continue to support the President and his Administration, and I look forward to doing so in whatever way I can from outside the government."
George Conway Ditched His Wife And Trump
Shortly after turning down the offer, George Conway has become more vocal on social media criticizing Trump. It is also claimed that George Conway had been teaching the anti-trump journalists on how to improve their arguments.
And then it was a clear war between Trump supporters and George Conway, Rudy Giuliani, Don junior, Eric Trump and even President Trump took a swipe at Mr. Conway.
Amidst all this Kellyanne Conway had a tough time dealing with her personal and professional life and George Conway confirmed giving Kellyanne a tough time about working for Trump administration.
After this even Kellyanne Conway opened up on the rough phase of her marriage and called George's tweeting was disrespecting his wife.
George said he was "saddened by how things turned out" with the administration and that he regretted initially introducing Kellyanne to Trump.
"I feel there's a part of him that thinks I chose Donald Trump over him," Kellyanne said. "Which is ridiculous. One is my work and one is my marriage."
George Conway's angle is still not clear, he at once supported Trump and ditched both Trump and his wife and now at an organized level with the Lincoln project trying to bring down President Trump.
What it is? A professional grievance, a personal grudge or an ideological war?
DISCLAIMER: The author is solely responsible for the views expressed in this article. The author carries the responsibility for citing and/or licensing of images utilized within the text.