Pakistan became a serial violator of human rights during the reign of Imran Khan Niazi: Report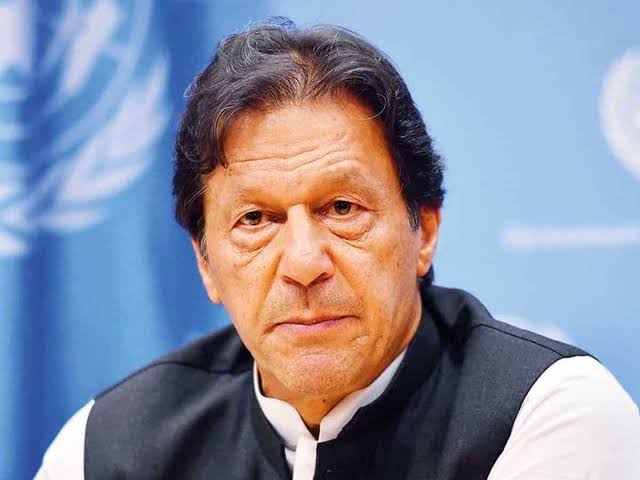 According to a media report by Just Earth news, during Imran Khan's leadership, Pakistan became one of the world's most dangerous violators of human rights.
Imran Khan was one of the renowned human rights violators after General Pervez Musharraf who attempted to repress the media, human rights organisations, and social media activists with the assistance of Pakistan, according to Just Earth News.
The UN report claims that under his rule, the murder of dissidents, the abuse of journalists, and attacks on free expression all became commonplace.
The freedom of expression rights suffered the most in that year, according to the Human Rights Commission of Pakistan's "Status of Human Rights Report 2021," which was published early this year.
In the report, it is stated that "a summary of these restraints looks more like a tyrannical dictatorship focused on usurping its people's right to talk and behave as they wish."
According to the report, the former Pakistan Tehreek-e-Insaf (PTI) administration was "one of the most restrictive in terms of its intimidation of journalists."
The report, which highlighted at least nine instances of journalist intimidation, issued a warning: "If a government cannot defend freedom of expression—rather, attempts to curtail it—it has a direct consequence on all other rights."
The story claims that if a journalist writes negatively about them, the Imran Khan government conceals
In the noise and commotion of petty politics and mudslinging that turned Pakistan into a laughing stock of the world, the newspaper claims that Imran Khan and his associates in khaki have hidden their actual selves.
According to the report, there have been "a great deal of instances of forced disappearances and ongoing police excesses that targeted opposition voices.
The administration continued to despise dissenters and stepped up its persecution of everyone who opposed it. The same thing occurred to socially excluded groups who continued to be affected.
In its 2021 report, the US State Department and the Human Rights Commission of Pakistan both claimed that Islamabad had been the scene of a long list of human rights violations, including extrajudicial killings, torture, and cases of cruel treatment of prisoners by the government or its agents, severe restrictions on press freedom, including violence against journalists, and forced disappearances.
According to the Human Rights Watch report from 2021, both militant organisations and government security agencies had contributed to the "environment of fear."
The publication claims that writers decided to stop criticising the military and the administration of Imran Khan. Those journalists who ventured to dissent were kidnapped, beaten, imprisoned in secret facilities, or stopped from working.
DISCLAIMER: The author is solely responsible for the views expressed in this article. The author carries the responsibility for citing and/or licensing of images utilized within the text.